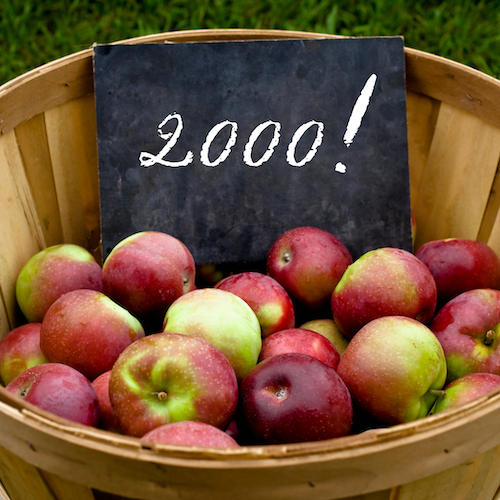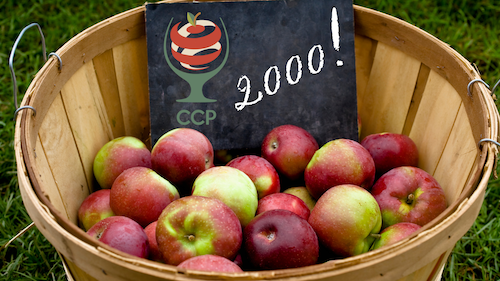 Cider can be a misunderstood beverage and with its increasing popularity in the United States the American Cider Association felt it was vital to create an education based program that would help those who work on the front line of cider sales speak in a knowledgeable manner about the ciders they're selling, serving, and supporting. Thus, in 2016 the American Cider Association founded the Certified Cider Professional program (CCP) to educate those in retail and trade about cider. The success of the program is in the numbers. In just six years, 2000 people have become Certified Cider Professionals.
"We couldn't be more delighted that 2000 have chosen to become Certified Cider Professionals," says ACA Executive Director Michelle McGrath, "Reaching tastemakers and influencers is part of our broader strategy to increase cider sales and we look forward to watching the ranks of Certified Cider Professionals continue to grow."
The ACA has continued to improve the CCP program since its inception and now offers a bundle package for those interested in becoming Certified Cider Professionals. The bundle includes a full study guide, an on-demand webinar, and access to the online 60 question exam. There are bulk discounts available for those wishing to get their staff certified and discounted pricing available to ACA members.
In addition, the ACA has developed a second tier Certified Pommelier™ designation. Certified Pommeliers™ must have a fundamental understanding of all topics covered in CCP Level 1, but must also be able to think critically and use the basics to demonstrate a higher understanding of the elements of cider. In order to become a Certified Pommelier™ candidates must sit for an in person exam that consists of five types of questions: short answer, fill in the blank, matching, essay and blind sensory (based on tasting). So far, 38 people have passed the rigorous exam and you can get to know them on the Certified Pommelier™ page.
To learn more about the Certified Cider Professional program you can head to the Certification page of the ACA website. For more information about the program, bulk discounts, and member discounts contact Cider Education Outreach Manager Jennie Dorsey.