CiderCon® 2022 Select Synced Audio Presentations Available to Members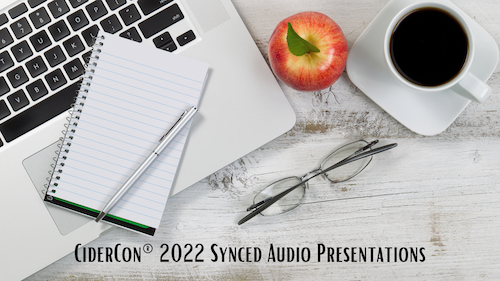 The American Cider Association is please to share that we have six synced audio presentations from CiderCon® 2022 held in February in Richmond, Virginia to share with members. If you missed the presentations or were unable to attend CiderCon® this year, now is your chance to do a little catch-up.
These synced presentations can be found in our Membership Portal, as well as presentation notes from many of the sessions held at CiderCon® 2022. You must be a member to access this information and you will be prompted to login to view the presentations.