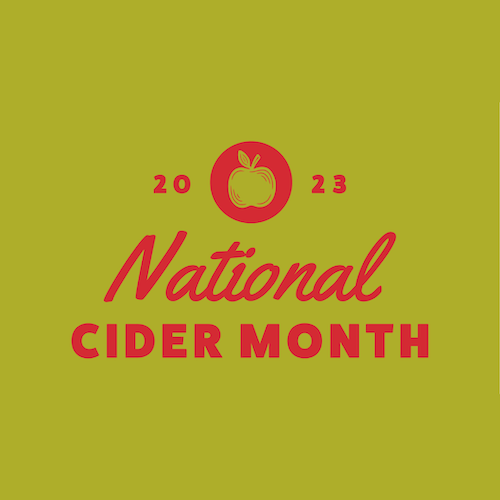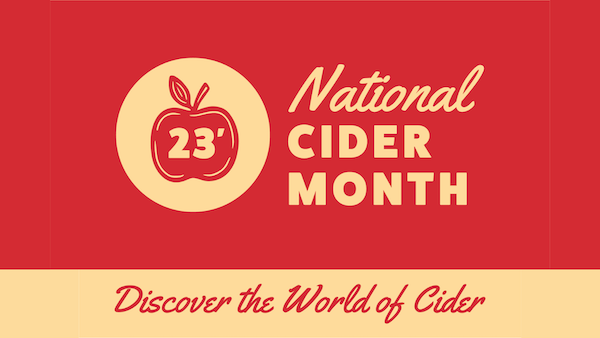 The American Cider Association works to keep our members aware of emerging trends that impact our industry. Today, we're excited to share that cideries from coast to coast are working together to claim October as National Cider Month! This effort was spearheaded by Schilling Cider in Washington with ambitions for an industry-wide, national campaign that helps cider dominate beverage conversations for the month of October.  They will share the agnostic assets they developed with anyone wanting to participate. 
National Cider Month assets: You can download National Cider Month assets HERE. Read through the brand standards guidelines to ensure proper use of the logos, badges, and marks. Use the National Cider Month occasion along with the logos, badges, and POS assets to help you and your sales folks land additional store placements, displays, on premise placements, events, and ultimately sales!
The goal of the participating cideries is that by working together to grow National Cider Month, cider can get more focus from retail partners, garner more consumer recognition for the category, and continue to grow the US cider market. This year, National Cider Month has several retail chains participating including Whole Foods nationwide with stack out areas specifically reserved for small local cideries. How can you take advantage of National Cider Month? 
The National Cider Month website is now live. They are inviting participating cideries to submit your October events to the site. If your cidery plans to participate in National Cider Month, they are also collecting logos to be featured in a scrolling marquee on the home page. They invite you to upload your logos HERE. (EPS or SVG file, horizontally-oriented variation if possible, approximately within a 100 pixel width x 50 pixel height frame, the logos will be featured in white).
If you have questions feel free to reach out to hello@nationalcidermonth.com.
The ACA is excited to see this independent effort evolve and grow, and we look forward to celebrating National Cider Month together soon!