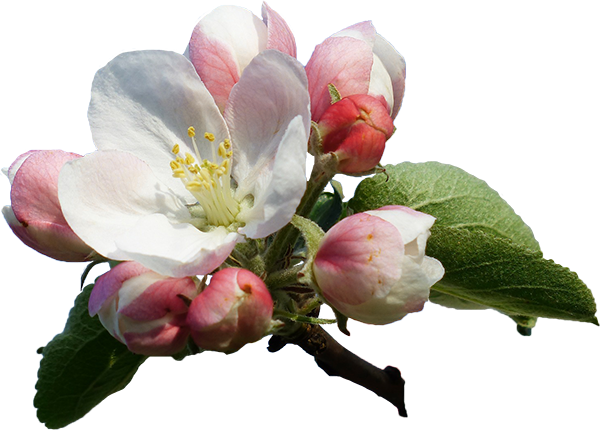 About USACM
The USACM is an organization of cider and perry producers in the United States. Our mission is to grow a diverse and successful U.S. cider industry by providing valuable information, resources and services to our members and by advocating on their behalf.

Michelle McGrath
Executive Director
Michelle is the former Executive Director of Gorge Grown Food Network, a non-profit with a mission to build a thriving local food system for the two-state, five-county region known as the Columbia River Gorge. During her time with GGFN, Michelle worked closely with hundreds of consumers, orchardists, ranchers, farmers, chefs and value-added producers to seek shared solutions to barriers impeding market success and to encourage farmer collaboration throughout the region.
She oversaw the completion of a regional value-added needs
assessment, expanded training resources for fledgling value-added producers and coordinated educational producer conferences and workshops. After leaving GGFN, McGrath worked for the Oregon Environmental Council as the Grassroots Engagement & Membership Director.
McGrath holds a Master of Science degree from University of California, San Diego, and a graduate certificate in Sustainable Business from Pinchot University. Prior to GGFN, McGrath was a research biologist intrigued by the complexity of sustainable seafood.
She lives in Portland, Oregon.

Ellen Husch
USACM Administrator
Ellen has been with the USACM since 2014.  She provides administrative services as well as planning CiderCon and the annual Trade Show.   
Prior to this, she worked in radio promotions and television news. 
Ellen is a mom of five daughters and is proud to call Colorado her home, where she enjoys hiking, gardening, cooking, reading and of course, cider!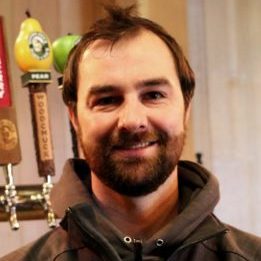 Ben Calvi
Board Treasurer, Ben Esser Calvi is the Director of Cider Making for Vermont Hard Cider Co. in Middlebury, Vermont.
Previously, he made cider at Champlain Orchards in Shoreham, VT, and wines at Esser Vineyards and Quintessa in the Napa Valley, for Burklin-Wolf in Germany, and at the Robert Mondavi Institute in Davis, CA. Ben lives on a tiny apple orchard in nearby Cornwall with his wife, Sophie, and two children, Arthur and Delfina. He joined the USACM board of directors in 2016.
Paul Vander Heide
Board President, Paul Vander Heide and his wife, Amanda started Vander Mill in 2006. Vander Mill operates out of two facilities - a primary production facility and taproom in Grand Rapids, Michigan and a secondary production facility and taproom in Spring Lake, Michigan. Vander Mill distributes cider in Michigan, Illinois, Indiana, Ohio and Wisconsin.  Paul established the Michigan Cider Association (MCA) in 2015, and is currently this organization's President.  Paul has been a member of the United States Association of Cider Makers (USACM) since its inception and was recently elected President in 2018. He also sits on the USACM's finance and conference committees.
Trevor Baker
Vice-President, Trevor Baker is a coastal North Carolina native and currently lives and works in Asheville, North Carolina. He is the co-founder and general manager for Noble Cider. Noble Cider was Western North Carolina's first hard cider company, established in 2012. He's been a CiderCon regular and USACM member since 2013. He joined the board of directors in 2015.  Trevor is the representative of our South region, covering the following:  AL, AR, FL, GA, LA, MS, NC, SC, TN, VA, WV, MD, DE, DC.  You can email him here.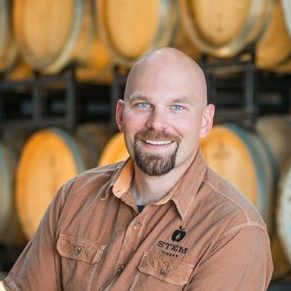 Eric Foster
The Board Secretary is Eric Foster.  In 2011, Eric and co-founder, Phil, produced the first batch of Stem Cider (now known as Real Dry) in Eric's home cidery. You can listen to Eric's Cider Chat episode to learn more about his cider philosophy. When he's not at Stem, he's enjoying family time, fly fishing, or out skiing the backcountry. Eric lives in Lafayette with his wife, Colleen, and their sons, Quinn and Connor. He joined the USACM board of directors in 2017.  Eric represents our Mtn. West region covering the following:  AZ, CA, CO, NM, NV, UT, WY, SD, ND, KS, NE, OK, TX.  You can reach him by email. 
Dan Wilson
Dan owns and operates Hicks Orchard and Slyboro Ciderhouse in Granville, New York. He is on the board of the New York Cider Association. He joined the USACM board of directors in 2014.  Dan is the representative for our East region:  CT, MA, ME, PA, NH, NJ, NY, RI, VT.  Email him here.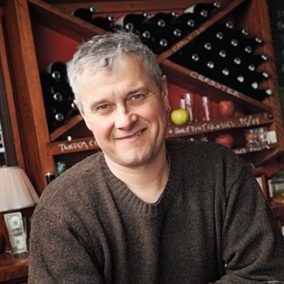 Dan Young
Together with his wife Nikki, Dan is the owner and cider maker of Tandem Cider in Northern Michigan. The intention at Tandem Ciders is to produce ciders that reflect the beauty of the apple. You can listen to Dan's CiderChat episode to learn more about his cider philosophy. He joined the USACM board of directors in 2017.  Dan represents the Midwest region for USACM.  States include:   IA, IL, IN, MI, MN, MO, OH, WI, KY
You can reach Dan by email.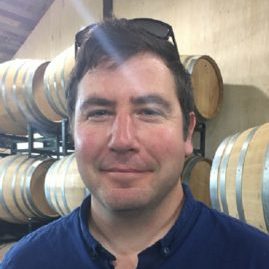 Marcus Robert
Marcus joined Tieton Cider Works in 2010 as the cider operations manager, orchard manager and cider maker. He is a fourth generation farmer in the Yakima Valley of Southern Washington. He is a former board member of the Northwest Cider Association. He joined the USACM board of directors in 2017.  Marcus is the representative for our Northwest Region:  OR, WA, ID, MT, AK, HI  You can reach him via email.
Brooke Glover
Brooke is one of the owners of Swilled Dog Hard Cider, a family-owned company based out of Franklin, West Virginia. Brooke serves as the Sales and Marketing Director for Swilled Dog and loves cider-making and teaching people about cider. Her passions include dogs, family and friends, making an impact, learning, adventures, and tater tots. Prior to being one of the founders of Swilled Dog, Brooke worked in the technology and banking industries. She is also an ACSM certified personal trainer.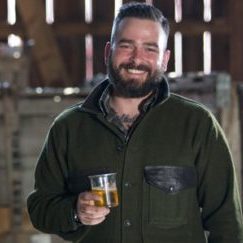 Ryan Burk
Ryan Burk is the head cider maker at Angry Orchard. A native to Williamson, New York, he now lives near Angry Orchard's Walden, New York facility. Ryan is free to create innovative ciders at this facility. You can listen to Ryan's Cider Chat episode to learn more about his cider philosophy. He is on the board of the New York Cider Association. He joined the USACM board of directors in 2015.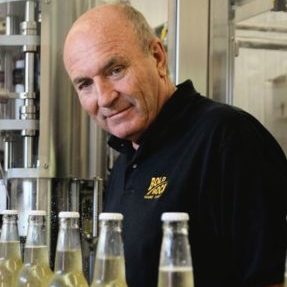 Brian Shanks
Brian got his start in cider in beautiful New Zealand. In 2010, he co-founded Bold Rock Cider Company in the Blue Ridge Mountains of Virginia. They dedicated their sourcing to local farms, and sold 48,000 cases in their first year. Today, they have distribution in 10 states and multiple tap room facilities. Brian joined the USACM board in 2017.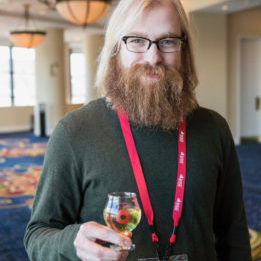 Sam Fitz
Sam oversees the ANXO cider brand as well as two brick-and-mortar establishments in Washington, D.C., including the award-winning restaurant ANXO Cidery & Pintxos Bar. While Fitz and ANXO recognize there is no right way to go about making cider, he and his company hope to be a voice for traditional cider making and the orchardists, producers and restaurateurs that embrace it.