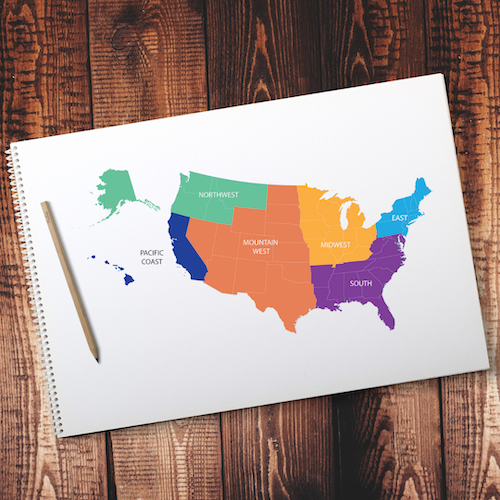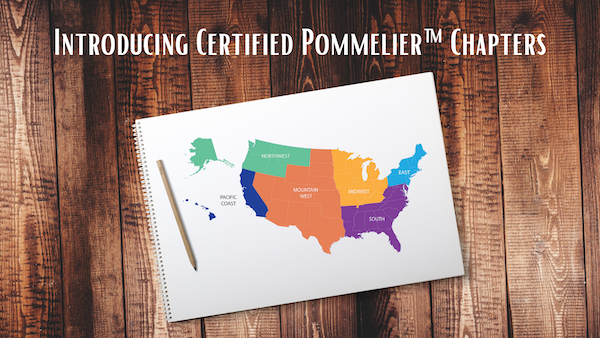 We were so excited to share the news of our 12 new Certified Pommeliers™ last week, but that's not all we have to share; we're not just about numbers (although they are fun) – we're also about community, education, and advocacy. That's why we're also thrilled to announce the launch of the Certified Pommelier™ Chapters program. 
Picture this: a network of educated cider enthusiasts spreading an understanding of the beverage across the globe. With leaders appointed in all six current ACA regions and Canada, the chapters are set to redefine the regional cider experience.
Meet Your Chapter Leaders:
East: CT, MA,ME, PA, NH, NJ, NY, RI, VT- Paige Flori
Midwest: IA,IL, IN, MI, MN, MO, OH, WI, KY- Sean Niemisto
South: AL, AR, FL, GA, LA, MS, NC, SC, TN, VA, WV, MD, DE, DC- Josh Corl
Mtn West: AZ, CO, NM, NV, UT, WY, SD, ND, KS, NE, OK, TX- Matthew Ostrander
Northwest: OR, WA, ID, MT, AK- Storie Madrid
Pacific Coast CA, HI- Brandon Buza
Canada- Sara Boyd
How Do We Plan to Redefine the Regional Cider Experience?
Community building: Our chapters, meetings and events will be more than just gatherings, they will help ignite a spark in the heart of local cider communities. Imagine sharing stories, clinking glasses, and forging friendships with like minded individuals who appreciate the art of cider. Chapters will play a pivotal role in nurturing these connections creating regional cider centric hubs.
Education: Certified Pommelier™ chapters will be the epicenter of knowledge-sharing and skills development. From cider tastings to hands-on workshops, we hope to bring these educational events down to the local level and make them accessible for any cider lover.
Advocacy: We're not just sitting in the wings; we're raising our glass high and advocating for the value of cider education. Certified Pommelier™ chapters will champion the industry in their respective regions aspiring to advance consumer understanding of the beverage and how it is made.
So, whether you're a seasoned cider aficionado or just starting to dip your toes into the world of cider there's a place for you in the Certified Cider Professional education community.