ACA To Hold August 18 Certified Pommelier™ Exam in New York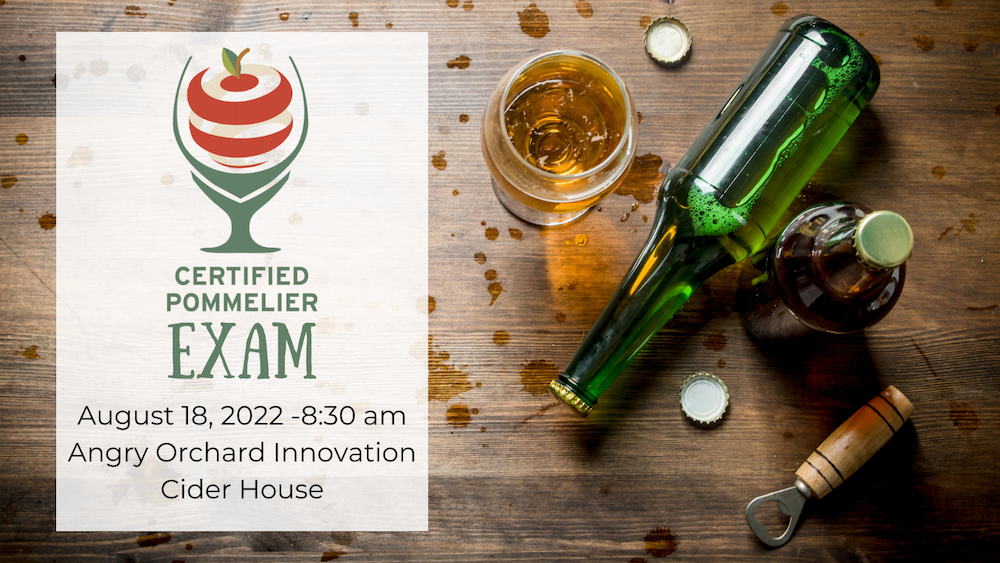 The American Cider Association (ACA) will be holding their third Certified Pommelier™ exam of 2022 in Walden, New York on August 18 at the Angry Orchard Innovation Cider House. Cider's popularity has dramatically increased in the last several years, but that doesn't mean the food and beverage community understands this exciting beverage category. That's why the ACA created a way for food and alcohol industry professionals to, not only gain knowledge and expertise, but also to prove their cider knowledge through our Certified Cider Professional program (CCP).
"At the center of what we do at Angry Orchard is innovation, and education is at its core. We're thrilled to host a Certified Pommelier™ Exam on the east coast and give more industry members the opportunity to advance their education," says Will Loughlin, Certified Pommelier™ and Assistant Cidermaker at the Angry Orchard Innovation Cider House. "We see the Pommelier™ Certification as an excellent tool to highlight exceptional individuals, as well as the cider industry as a whole. We're thrilled to see interest in the exam growing and gaining more standing alongside wine and beer programs."
There are two levels of certification available in the CCP program. Level 1 CCP is designed for people who would benefit from a deeper but still introductory level of cider knowledge. The ACA has created a bundle that includes an on-demand webinar, study guide, and two online test attempts. The more advanced Certified Pommelier™ test covers more in depth cider knowledge, including sensory evaluation. Successful completion of Level 1 CCP is required to sit for the in-person Certified Pommelier™ exam.
"We really want people to learn about cider and see what a nuanced and exciting beverage it is. That's why we've created study guides, reading lists, webinars, and a Facebook group to help people study for the Certified Pommelier™ exam. It is rigorous, but we want to set people up to succeed," states Jennie Dorsey, ACA Cider Education Outreach Manager.
If you are interested in learning more or sitting for the exam, you can head to the ACA's Certification website or contact Jennie at jennie@ciderassociation.org.
###