Cider is stronger together!
Join us to work together to strengthen the U.S. cider industry.
Explore the new digital Virginia Cider Trail to taste them all and earn prizes for cidery check-ins! Take the trail to learn more about what makes Virginia apples and the cider made from them so special.
Our expert-created cider certification program is designed for distributors, servers, sommeliers and others interested in becoming bonafide experts on all things cider.
CiderCon® is the premier cider conference for industry professionals. It is an opportunity to learn, share, taste and network. Join us in Portland, Oregon from January 16-19 for CiderCon® 2024.
About the American Cider Association
The American Cider Association is an organization of cider and perry producers in the United States. Our mission is to grow a diverse and successful U.S. cider industry by providing valuable information, resources and services to our members and by advocating on their behalf.
Cideries
The people pressing apples and fermenting the juice into delicious cider
Orchards
The farmers cultivating apples for our industry
Restaurants & Bars
The specialty establishments offering robust cider offerings
Suppliers
The suppliers supporting US cidermakers with equipment, ingredients and technology
Retailers & Distributors
The shops and wholesalers helping cider reach consumers
Enthusiasts
The die hard cider fans who help us thrive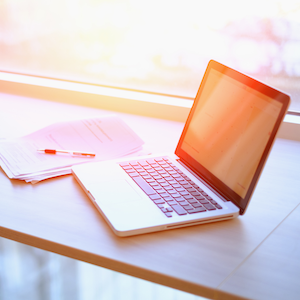 The American Cider Association is pleased to share that we have several upcoming webinars in the next month and we…
Virginia Cider Trail
July 6, 2022 - June 25, 2023
ACA Annual Membership Meeting
April 18, 2023
11:00 AM Pacific
Deadline for Speaking Proposals for CiderCon® 2024
April 30, 2023
GLINTCAP
May 17-19, 2023
Grand Rapids, Michigan
RFP Due Date for Guest County for CiderCon® 2024
June 1, 2023
Northwest Cider Cup
June 12, 2023
Portland, Oregon
CiderFeast New England
June 22, 2023
Haverhill, Massachusetts
Franklin County CiderDays
November 3-5, 2023
Franklin County, Massachusetts
CiderCon® 2024
January 16-19, 2024
Portland, Oregon
Good Manufacturing Practices for Cidery Employees (Online)
Self-directed and rolling start
Your Voice in DC
 The ACA advocates for cider regularly on the national level.
Cider Market Trend and Data Reports
Get access to detailed cider market reports.
CiderCon® Exclusives
 CiderCon® is a global cider conference for cider professionals and it's available at a discount to ACA members!
Webinars
Whether you're starting up or ramping up, ACA has webinars that will help you get the information you need.