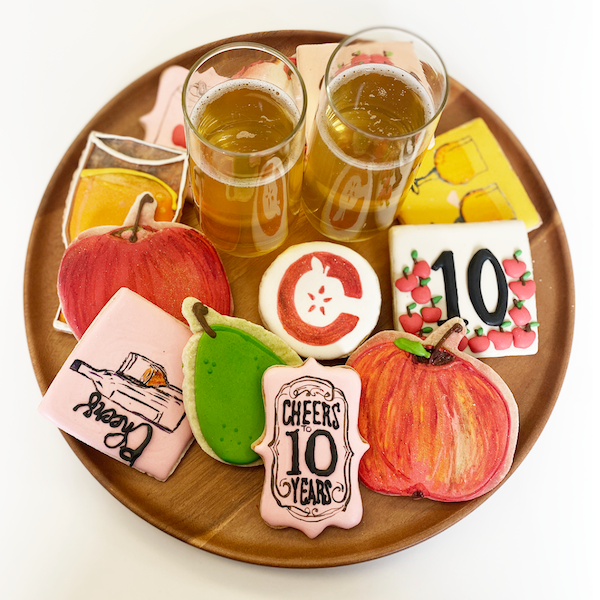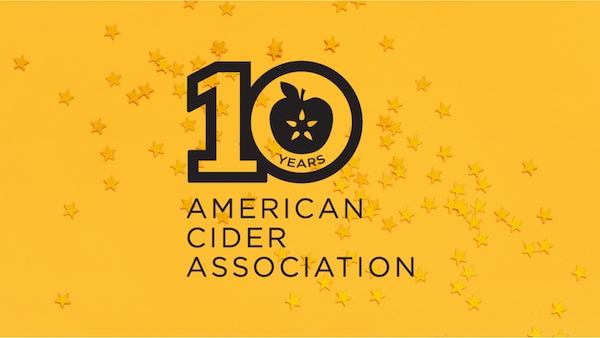 It's time to raise a glass and cheers to the American Cider Association's first 10 years of success!
Thank you, dear members, for working with us over the last decade to grow the status and connectedness of the cider industry. On this anniversary, we want to express our gratitude to the growers, the harvesters, the makers, the go-getters, and the storytellers. Without the contributions of members like you, the ACA doesn't work. Thank you for sharing your time, showing up, and pouring your passion into our industry.
"Cider Is Stronger Together" is our motto, and by working these past ten years as a community, we've proven it true. We are proud of the cider industry's greatest strength: our collective grassroots nature.
Let's take a moment to reflect on all we've done in the last 10 years.
Thanks to the vision of our founding board and members, the American Cider Association officially incorporated in 2013. Since forming the ACA, the board, the staff, and our members have made huge impacts in the cider world: 
Changed the definition of hard cider for federal excise taxes to include all ciders less than 8.5% ABV, less than 6.4 g/L CO2, and made from apples or pears.
Ushered in the permanent passage of the Craft Beverage Modernization and Tax Reform Act, which saved our industry millions of dollars by expanding the Small Producer Tax Credit and allowed sparkling cider producers to receive the credit for the first time.
Advocated successfully for three new standards of fill for wine and cider: 355 ml (12 oz), 250 ml, and 200 ml. Without ACA's work behind the scenes, 355 ml and 200 ml would not have been included in this 2020 update. 
Educated thousands of beverage pros across the country and the world about the diversity of U.S. cider's flavor, apples, and styles.  We've also helped over 2,100 professionals to level up by certifying them as Cider Professionals and Certified Pommeliers™.
Nurtured relationships with food and beverage media to champion three core messages: (1) cider has a wide range of flavor possibilities; (2) cider pairs better with food than beer, wine, or spirits; and (3) cider is fundamentally about apples. 
Invested in gathering market data, surveys, and research to highlight the nuances and segments of the cider category, so that wholesalers, retailers, and media could see the industry as more than a single number. We are a category, not a beverage!
Initiated the work to understand the demographics of cider professionals and cider consumers and ensure that cider is a safe and welcoming community for all.
Collaborated with regional cider guilds to promote cider to beverage consumers from coast to coast, through sponsorships, grants, and strategic initiatives. 
Joined together each year for CiderCon®, the world's premier professional cider conference and trade show, so we could network, learn and celebrate the greatness of our industry. 
Grew our industry and our association to band together for a long, sustainable future as a thriving, collaborative cider community. 
We're just getting started! We expect big things to come about in our 11th year and beyond. Thanks to your support, we have big plans underway:
Create TTB-approved language to include harvest years on labels with COLAs.
Add 16 oz and 19.2 oz to wine and cider's standards of fill.
Eliminate the bubble tax for all cider and wine under 8.5% ABV.
Create marketable and consumer-recognized cider regions.
Introduce additional data resources and benefits to our membership package.
Launch a new member portal that adds resources for cideries each quarter, making critical information, such as rules and regulation compliance, accessible and clearly stated.
Advocating for cider's place in emerging market trends like plant-based food pairings, natural wine, climate-friendly goods, better-for-you products, ready-to-drink canned beverages, and more.
Those are just the plans for this year–new initiatives beyond 2023 are up to all of us. It may be a challenging year for cider, but together we'll prevail. If the cider community continues to come together and prioritize collective impact, the industry will reap rewards for years to come.
We'll have more to say about our first decade and all we have accomplished together, but for now, we just want to say thank you, members!
Let's celebrate all we've done. CHEERS TO 10 YEARS!
Sincerely yours,
Eleanor Leger, ACA Board President
&
Michelle McGrath, ACA Executive Director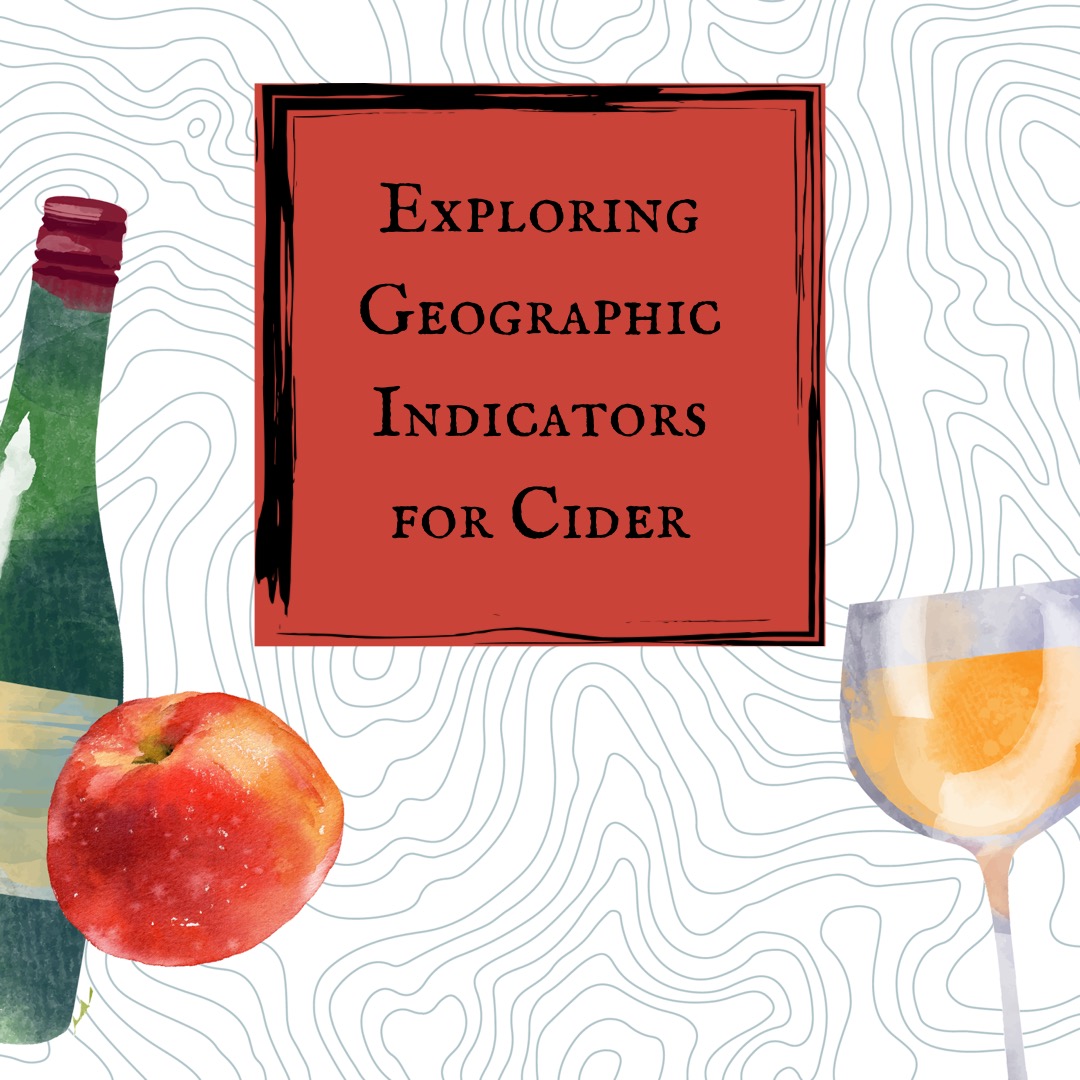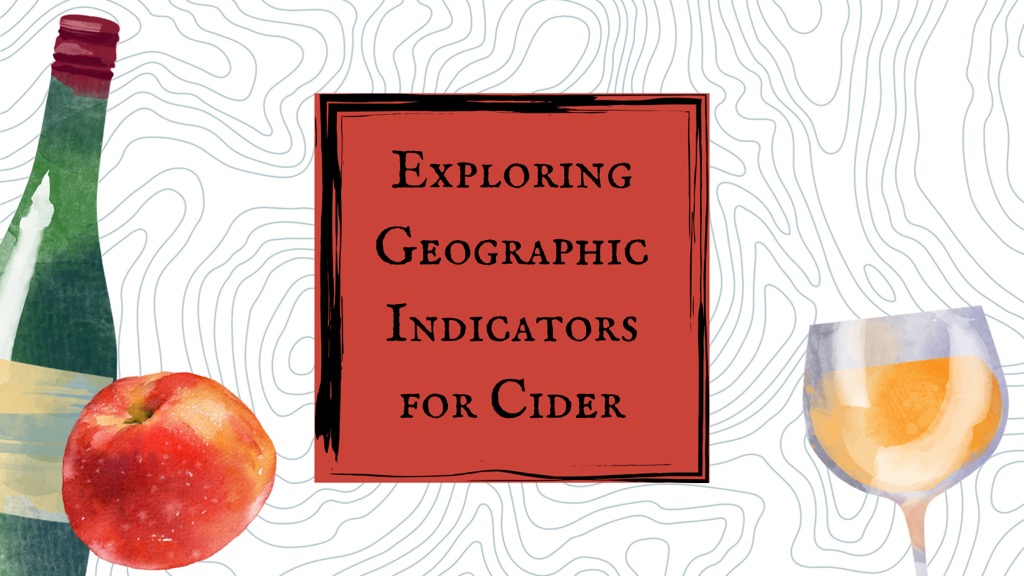 Dear ACA Members,
For the last year and a half, the American Cider Association has been working closely with our partners at the New York Cider Association and key stakeholders in the wine industry and government to explore how harvest-driven ciders over 7% ABV might benefit from a system of geographic indicators. We all know the impact of place and time on a cider can be profound, yet because of the legal structure of American Viticultural Area (AVAs), certain appellations are prohibited on ciders requiring a certificate of label approval from the TTB.
State and county appellations are available to qualifying ciders but place names that may or may not overlap with an AVA are usually a ticket for a COLA rejection.
This is understandably frustrating to cideries whose ciders are influenced by the climate, soil and topography of their geographic location.
Our approach to exploring appellation in cider is to be thorough and cautious. The language outlining the legal structure for AVA is complicated and adopting the same structure for cider would have profound, and in my opinion, potentially negative effects on the cider industry. So the solution will need to be specific to cider, as cider deserves.
ACA and NYCA are working on this project together because our members' voices on the need for a geographic indicator beyond county and place are crystal clear. It's important to know this work is very complex. This is a long term project requiring legal experts, financial resources and perhaps Congressional action. It also requires the continued input of members like you.
We want to hear from you. We've put together this brief survey to begin learning more about your needs on indicating the geography of your cider as part of Phase 1 of this project. ACA is giving away a free hoodie to two lucky survey takers! We know this time of year is busy for you so we will keep the survey running through this calendar year. If you are interested in being more involved in this work, you can let us know in the survey. We look forward to hearing from you. 
Sincerely,
Michelle McGrath
Executive Director
American Cider Association
P.S. I know that wine and cider labeling regulations are confusing. Geographic indicators complicate things even more. I'm excited to share that the ACA is rolling out a member resource library later this month. The library will house compliance information for our members among many other tools and resources. We will add new tools to it every quarter. Stay tuned for the official launch!
PRESS RELEASE: For Immediate Release
Contact helenkanebaldus@gmail.com for follow up or images
Article Link: https://www.winemag.com/content/40-under-40-2018-michelle-mcgrath/
Featured image by Scott McDermott
Cider Association Executive Director Makes 40 Under 40 Tastemakers List By Wine Enthusiast 
Portland, OR [August 21, 2018] – The American Cider Association (American Cider Association) is thrilled to announce that its executive director, Michelle McGrath, has been named a 2018 40 Under 40 Tastemaker in the U.S. by Wine Enthusiast magazine. The Wine Enthusiast 40 Under 40 list recognizes the young winemakers, brewers, beverage directors, grape growers, and other movers and shakers who are changing today's beverage industry.
"I am humbled and honored to receive this distinction," exclaimed McGrath. "The most thrilling part is the well-deserved national recognition it means for cider."
American Cider Association is a young association, formally designated in 2014. McGrath became the association's first executive director in the summer of 2016. In just two years her impact and leadership is visible through increased membership, a growing general awareness of cider styles and an ever-improving CiderCon—the industry's annual conference.
"Michelle has brought real professionalism to a young organization," shared Paul Vander Heide, owner of Vander Mill Cider and American Cider Association Board President.  "Her engagement with members, industry stakeholders, and policy makers has dramatically advanced our mission to support and grow the US cider industry."
McGrath credits her success to the association's passionate members, especially its board of directors. "I've worked with several boards in past roles, and I've never come across one as effective as American Cider Association's. It's why we can do so much with so little. All of our volunteers deserve so much credit."
McGrath has managed to lead an extremely diverse industry towards category-wide standards, by overseeing the creation and development of the association's consumer-facing cider style guide—the first of its kind, adopted in October 2017.
"Cider as a category is not just one thing, but an incredible variety of styles and points of view," said American Cider Association member and cider author, Darlene Hayes. "It's a challenge to represent such diversity."
McGrath is up for that challenge, according to Stephen Wood, founder of Farnum Hill Cider and American Cider Association volunteer. "McGrath has shown herself to be equally adept at working among the diverse continuum of groups that make up the U.S. cider industry, from large market-driven cider makers to smaller orchard-based cider makers, processors and suppliers to advisors and advocates."
Under her strategic direction, the association is attacking the development of new programming to support and grow the cider industry. From promoting cider education through the association's Certified Cider Professional Program (CCP), to advocating for the fair and accurate treatment of cider with the government and the media to leading the creation of cider-specific market data, she's taken the role of championing cider seriously and fiercely.
"Michelle is the real deal. She works tirelessly and diligently with cider makers across all regions of the US to help raise the profile and market share of American cider," said Jolie Devoto, founder of Golden State Cider and American Cider Association Member. "She's supporting a dialogue about cider on a massive scale."
McGrath's goals are not quaint. "I want US cider to be the most coveted cider in the world. I want every bar in America to feature multiple styles and understand the story behind our category. I want to double our market share. US cider deserves to be celebrated. I applaud Wine Enthusiast for doing that within their 40 Under 40 program."
The October issue of Wine Enthusiast will feature the 40 Under 40 tastemakers selected for 2018, including McGrath.
###
Congratulations to Michelle!