Posts by Michelle McGrath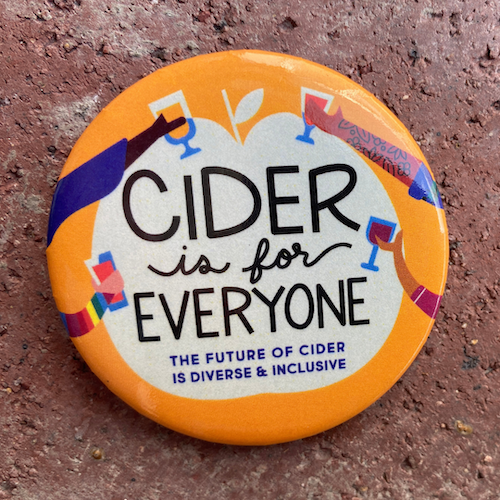 In the United States, pride marches and parades trace their roots back to 1970 when they were created to mark the anniversary and commemorate the 1969 Stonewall Riots in New York City. Today Pride Month is celebrated every June across the country as a means to create a safe space for the LGBTQ+ community to be visible and wholly themselves. But what if there are ways you could create that space within your cider company culture all year long?
Learn more about the LGBTQ+ acronym
This Pride Month, we invite you to create a work environment that makes your LGBTQ+ employees feel safe and valued. In all of these examples, your entire organization will be better poised to thrive by pursuing the steps outlined.
Review company policies that impact leadership and employee pipelines for LGBTQ+ employees: Do your anti-discrimination policies mention LGBTQ+ individuals? Have you evaluated your employee pipeline to see if you are creating opportunities for leadership development with your LGBTQ+ employees?
Support your staff's mental health. Provide paid mental health days and create opportunities for mental health-restoring company group activities. Support human resource speakers talking to your team. Consider formal mental health benefits. Be aware of anti-LGBTQ+ events highlighted on the news and how that might emotionally impact employees.
Offer paid parental leave regardless of gender or biological/adoptive birth.
Commit to learning and using the proper language. The language about the LGTBQ+ community evolves fast. Showing a commitment to using the right terms goes a long way in earning trust.
Center the Trans experience in your inclusion efforts. As a leader, using your pronouns when you introduce yourself is validating for your transgender staff. Don't make pronouns mandatory (some employees may not be out as trans individuals) but create space for others to follow suit when they are comfortable to do so. When pronoun wishes are shared by staff, honor them. Have a gender-neutral bathroom available.
Take an affirmative public position on LGBTQ+ inclusion and belonging. This can be through events, social media or partnerships. Some great examples include Seattle Cider Company partnering with Queer Mountaineers to support a safe space for outdoor enthusiasts of all backgrounds, genders, and sexualities; Diskin Cider Co. hosting Drag Brunch in Nashville and partnering with Tennessee-based LGBTQ+ affirming organizations to do so; and 1911's PRIDE Cider connecting back to the Sylvia Rivera Law Project (a NY-based organization promoting free gender expression and working to improve equal access to quality social, health, and legal services). Avoid "rainbow washing" by creating and standing by policies that will protect and uplift the LGBTQ+ community.
You can find more in-depth resources for creating a workplace that is inclusive below: