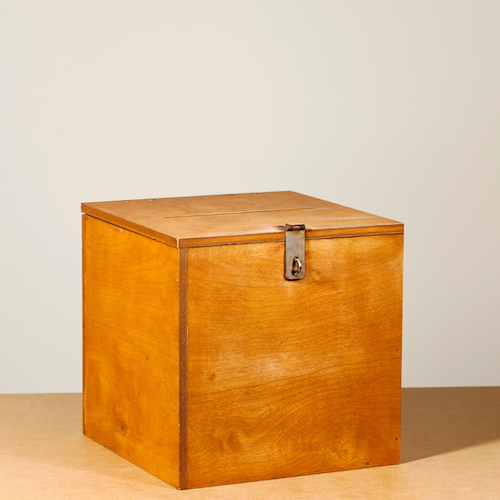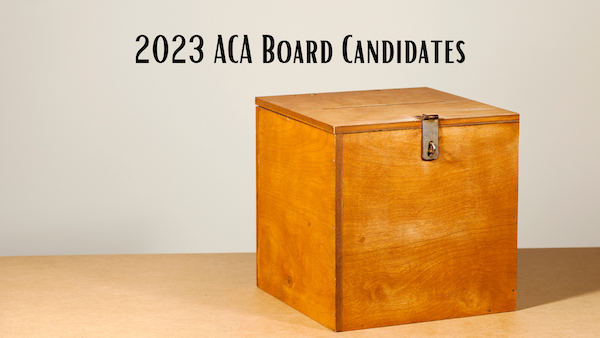 The 2023 ACA Board Elections are around the corner. If you have an active and current membership with the ACA and you are a bonded active cidery, we will email the principal contact as they are designated on your account with an electronic ballot on Thursday, February 2, 2023. Please read below to meet the 2023 candidates for the ACA Board.
Midwest Chair: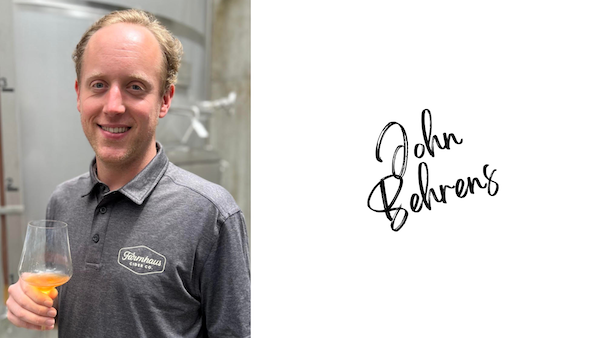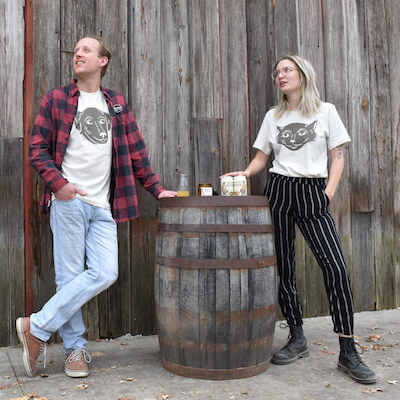 Candidate Statement: My goal and the number one priority for the ACA is to help cideries sell more cider. This needs to be accomplished using a variety of strategies. These include providing educational opportunities to continuously improve the overall quality of cider in the marketplace and encouraging new faces to join the industry, promoting the diversity of cider and cider styles so consumers realize there is a cider for everyone, engaging with media to promote what makes cider unique and working with elected officials and agencies to create and promote common sense legislation that is fair and reasonable.
I am proud of the work of everyone on the current board and I look forward to continuing that work. I am also proud of my work as Treasurer to put the ACA back on a path of financial sustainability, creating our first reserve fund to help us better weather future economic downturns and approach those situations from a position of offense. My goal is for that to continue to ensure the long term viability of the organization.
About John: John Behrens is the Founder and President of Farmhaus Cider Company located in Hudsonville, Michigan. This company was founded in 2015 and has gone on to win many national and international accolades and awards. John began his first term as President of the Michigan Cider Association in 2018. Previously, he worked as a Certified Public Accountant for over 10 years at BDO USA and Steelcase. John holds an MBA from Grand Valley State University, in addition to degrees in Accounting and Finance.
Mountain West Chair: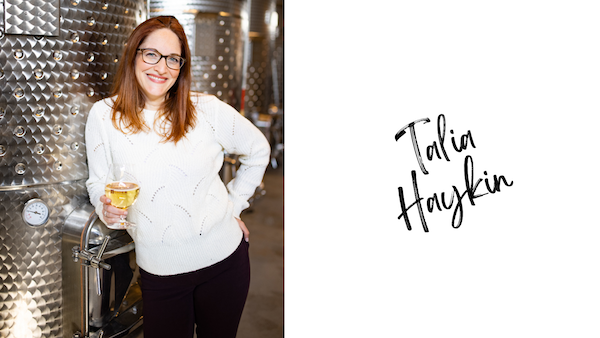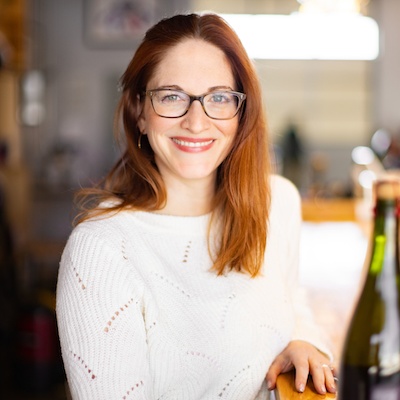 Candidate Statement: Serving on the ACA board since 2020 has taught me so much about the broader cider industry and cider legislation. I have enjoyed learning how impactful the work that the ACA has done is on cideries of all sizes. I also enjoy being a conduit for the Mountain West Region – both sharing the work the ACA does with member cideries and communicating the unique needs of Mountain West cideries to the ACA. I see such a huge value in coming together as a group and advocating for what we need and want. And that generally starts with the apples. From recognition of different varietals and their unique flavor profiles, to terroir and its impact on cider, to harvest dates and transparency of what we've put in the bottle and where it came from. Teaching consumers the value of learning more about their regional apples and cidermakers, is a passion of mine. I can't wait to keep working with the ACA to promote cider making, cider drinking, and apple literacy.
About Talia: In 2017 Talia, along with her husband Daniel, founded Haykin Family Cider in Colorado. Their cider journey began in 2013 as hobbyists in their living room. As they learned more about the rich history of apples and hard cider in the United States their cider became strongly focused on single varietals and family farms with whom they have personal relationships. In addition to her work with their cidery, which encompasses all business areas, Talia is a Denver-based writer and social media strategist. She formerly was the CMO of large non-profits and worked as a freelancer, prior to managing the cidery (and family) full-time. Talia lives in Denver with Daniel, their three children (who fight over who gets to 'run the cider house' one day), and their fluffy pup Soba Schnoodle.
Northwest Chair: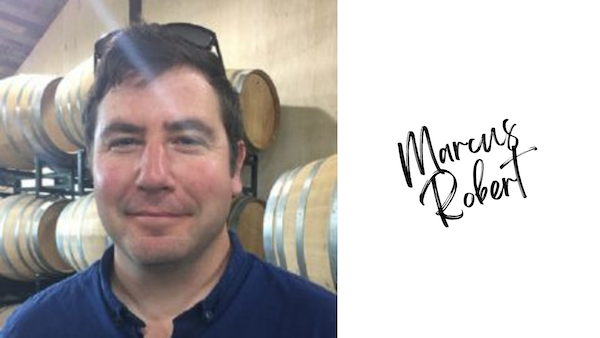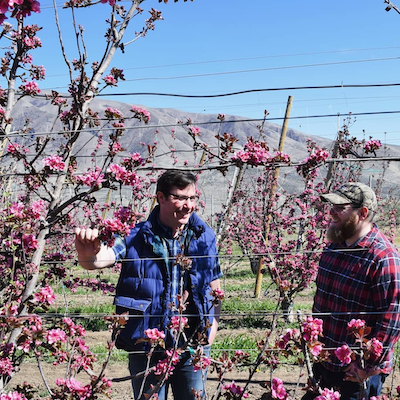 Candidate Statement: The American Cider Association's mission is to provide valuable information, services, and resources to its members as well as advocate on their behalf. The organizations work has helped the cider industry grow by guiding legislation to reduce taxes and streamline governmental processes, providing vital industry statistics to our members and industry partners, and taking the lead as a voice in all corners of our market. During my time on the Board of Directors I have served on the legislative, membership, and finance committees, as well as serving as Treasurer on the Executive Committee. During my time as treasurer, I helped lead the organization through the toughest financial situation we have ever faced. Now, seemingly on the other side, I'm ready to help keep building the organization to better serve our members and the cider industry.
About Marcus: Marcus grew up on a family orchard, which he still owns and operates in the Yakima Valley. He owns and operates a winery with his wife Amy and has been involved in the beverage business for 20+ years. Marcus is the Cider Maker, President, and Co-owner of Tieton Cider Works where he has helped grow the company for the past 12 years.
Pacific Coast Chair: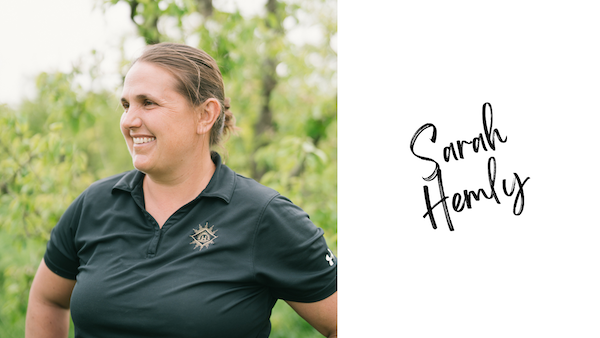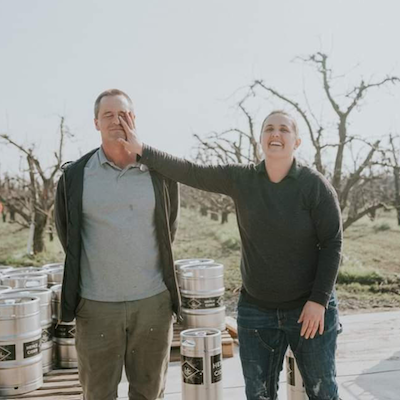 Candidate Statement:
My name is Sarah Hemly and I'm President of Hemly Cider in Courtland California (An enormous town of over 140 people just south of Sacramento). In 2015 I co-founded Hemly Cider with an intent to showcase the fruit coming out of our families sixth generation pear and apple orchards. Our passion has been a focus on Perry, and I'd love the opportunity to bring another "pearspective" to the board.
My primary interest in joining the board as the Pacific Coast representative stems from a desire to strengthen the relationships and opportunities between cider and commercial agriculture. The past few decades of exposure to the family business of agriculture has offered me the amazing opportunity to learn about and work with some amazing farmers and diverse crops in our state. I've had the privilege to be able to travel and meet farmers through the IFTA (International Fruit Tree Association) and take some side trips to visit cider makers both domestically and globally. From San Diego, down to Tasmania, Germany, Spain, and Tennessee, I've seen the importance of growing the cider industry's connection to commercial agriculture as well as the opportunity cider offers in return.
In California, over the past few years, we've seen pear and apple crops become the most expensive crops grown in the state. Coupled with canneries leaving, increases in costs of labor, land, water and added regulations, margins have shrunk while costs continue to rise. This in turn has affected costs of and access to juice for the cider industry. I think we all see potential in the cider industry as a "home" for high-quality culled fruit and seconds as well as an opportunity to convert dessert variety blocks to cider-specific varieties with the potential of reduced costs and increased margins to both farmers and the cider industry as a whole. I look forward to any opportunity to contribute to your organization and would be honored to be the ears of the board for the cideries in the Pacific Coast Region, so we can continue supporting the region appropriately.
About Sarah: In 2015 Sarah launched Hemly Cider with Co-Founder Chris Thomson. With help from her Tasmanian Business partner, Sarah built and grew Hemly Cider into an award-winning cider company that showcases the fruit grown by the family's sixth generation pear and apple orchards. As the company has grown, the focus has shifted to include fruit from multiple California crops. Previous to Cider, Sarah earned a degree in Landscape Architecture from the University of California Berkeley. After spending 8 years in architecture and project management, she left the field and now serves full time as President of Hemly Cider as well as on the board of Greene and Hemly, the family orchard and packing company.
At Large Cidery Seat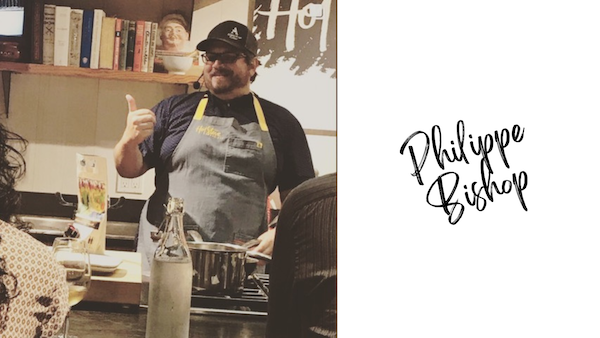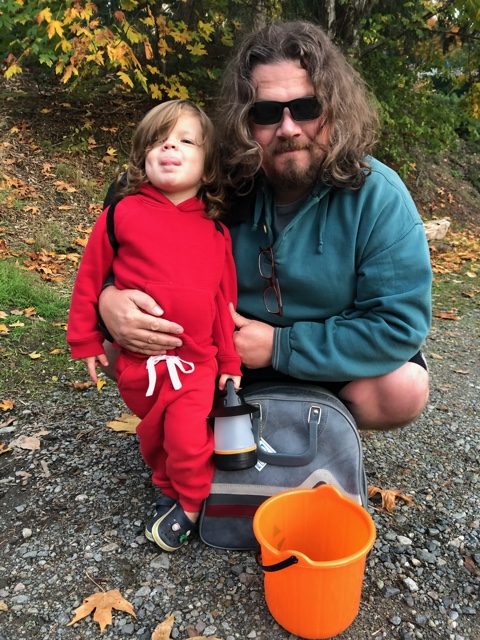 Candidate Statement: I believe that the American Cider Association (ACA) is very good operating as a megaphone for the U.S. cider industry. This does not happen with out good leadership and a diverse board of volunteers willing to lend their time, discuss issues, share stories and help steer the industry to a place where we can all succeed. My voice comes from the perspective of a very small family run cidery, making under 5,000 gallons a year, growing traditional cider fruit in a maritime climate and trying to sell primarily large format bottles of harvest driven cider in a market that is heavily influenced by the beer world. Not the easiest thing to do, but being able to share this voice with the board members and help steer our decision making for producers like us is why I do it.
I wanted to take a more in active role in shaping the cider industry and was elected to the ACA board in 2020, previously serving on the board of the Northwest Cider Association. I have worked on multiple committees in the past 3 years including the Cider Market Data, Cider Marketing and Lexicon/ CCP as well as co-organizing regional cider maker industry socials the last one with well over 100 cider professionals from 3 states. My main goal is to help educate distributors, trade professionals, and consumers of the intricacies of cider. Not all cider is the same and cannot be presented in the same way. I bring experience from the perspective of owning a small company, spending most of my time on the sales side and having worked for a small craft distributor where I saw the frustration and challenges from both the sales rep and producer perspective. With proper tools, training and education, we can increase cider appreciation helping individual producers sell more cider and the cider industry as a whole. I look forward to continue working toward this goal collectively with Michelle, my fellow board members and everyone who has volunteered their time to committees.
About Philippe: I am a co-owner of Alpenfire Cider in Port Townsend, WA where I was raised. Some of my earliest memories are playing under ancient apple trees, that smell will be with me forever. After bouncing through many different jobs including wildland firefighter, commercial photographer, house salvage and deconstruction, to running the operations for a craft beverage distributor I fell in love with cider, following my folks foot steps. I primarily handle the sales and education side of things, but with any small company I wear many hats. Whether it is pruning or picking apples in our small cider orchard to washing tanks to blending cider in the production room that's my life now. I live in Seattle, WA with my wife and kids Sierra and Cortland, enjoying a fine beverage or two with friends or hiking deep in the woods when I can find the time.
At Large Cidery Seat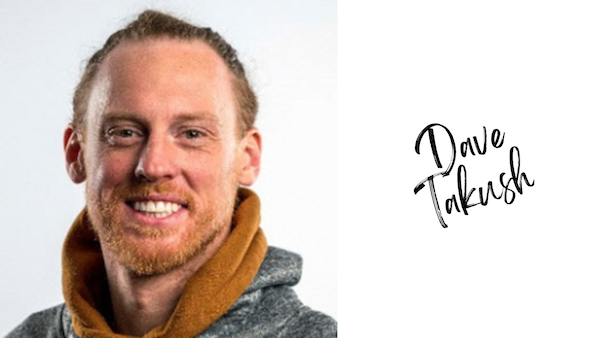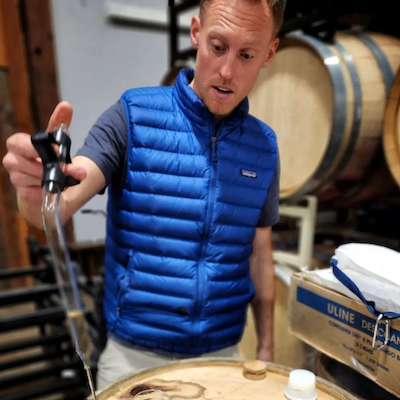 I am so darn excited to be running for the member at large ACA board position. As a board member I intend to help promote positivity and unity within the cider community. I will focus my efforts on encouraging legislative initiatives that will bring positive change for all industry members.
About Dave: Dave Takush is the Head Cidermaker and co-owner of 2 Towns Ciderhouse. Dave earned a Master's Degree in fermentation science at Oregon State University and has almost over a decade of experience in the craft beer, wine and cider industries. His passion for fermentation led him to join two childhood friends in starting 2 Towns Ciderhouse in Corvallis, Oregon. Now one of the largest craft cider producers in the nation, 2 Towns has over 100 employees and is dedicated to producing quality craft cider from 100% fresh-pressed Pacific NW apples. Dave is also a board member of the Cider Institute of North America.
Large Cidery Seat: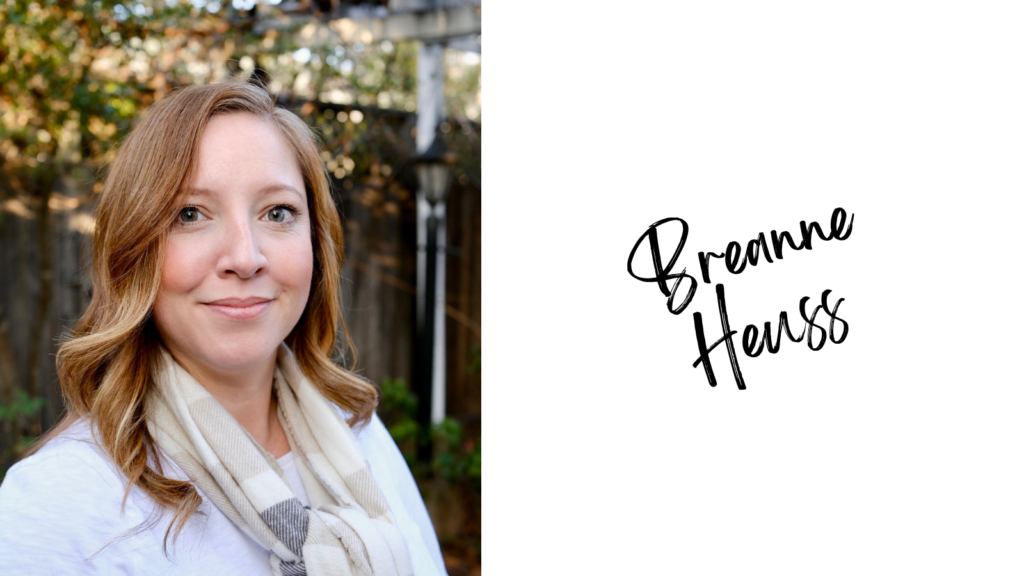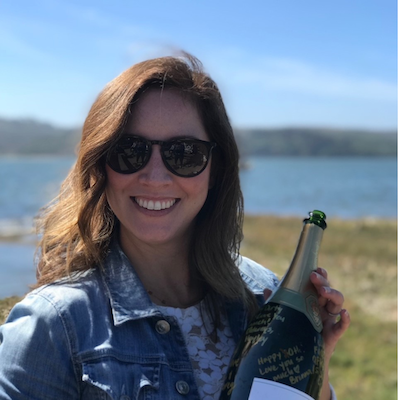 Candidate Statement: While on the ACA board, I want to create more brand awareness of the cider industry; help create guidelines for consumer-facing messages across the category and share the benefits cideries bring to the environmental communities around them. It's important for the cider industry to become a key player in the beverage category.
I'd love to create more structure regarding how cideries promote fruit-based ciders, the definition of fresh-pressed, and how we talk about additional wellness benefits with consumers. As more consumers today seek "better for you" alternatives it's important for us as an industry to set the standards of what consumers can expect when they purchase cider. I believe my expertise in brand marketing and leveraging emerging categories will help the ACA extend its influence with key government agencies, companies, and distributors across the US. All the while we continue to evolve as a major industry player within the beverage category.
About Breanne:
Breanne Heuss is a brand marketing leader with a reputation for identifying emerging consumer trends and market opportunities, launching first-to-market products, and establishing early market dominance across multiple beverage categories. With more than a decade of branding experience in the beverage industry, she has worked on everything from established national wine brands including Sutter Home Family Vineyards and FRE Alcohol-Removed Wines to developing new brands within the low/no alcohol space. Breanne currently serves as the Marketing Director for Golden State Cider and Seismic Brewing Company overseeing the marketing department driving new consumer acquisition, new brand development, and growth within direct-to-consumer channels.
Born and raised in California, she is happy to combine her love for supporting local agriculture with brands that expand consumer occasions and experiences. Breanne is enthusiastic about cider-making and looks to bring more Millennial and of-age Gen Z consumers into the cider category. She is excited to make this wonderful beverage a staple in every household.