Exploring Geographic Indicators for Cider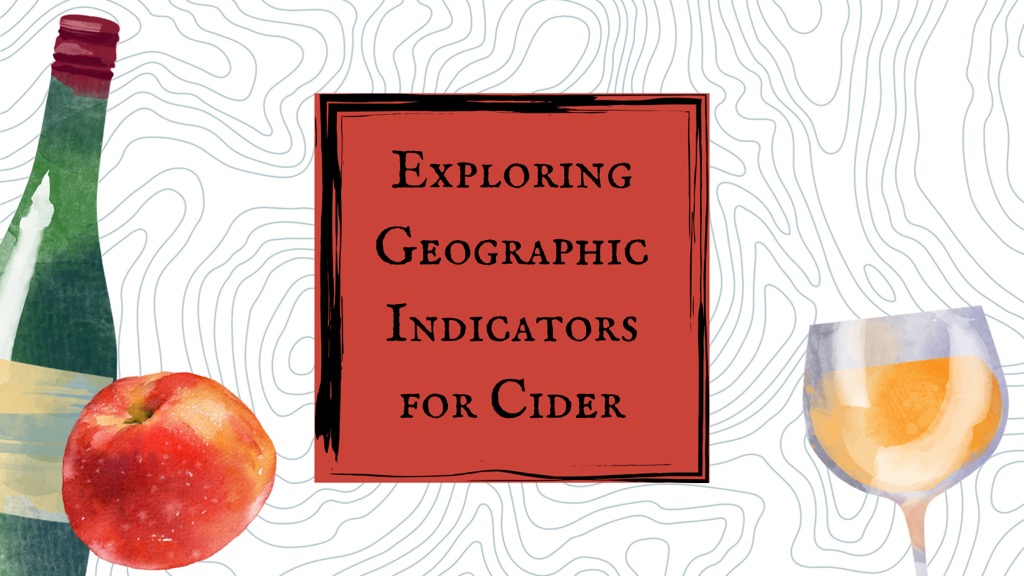 Dear ACA Members,
For the last year and a half, the American Cider Association has been working closely with our partners at the New York Cider Association and key stakeholders in the wine industry and government to explore how harvest-driven ciders over 7% ABV might benefit from a system of geographic indicators. We all know the impact of place and time on a cider can be profound, yet because of the legal structure of American Viticultural Area (AVAs), certain appellations are prohibited on ciders requiring a certificate of label approval from the TTB.
State and county appellations are available to qualifying ciders but place names that may or may not overlap with an AVA are usually a ticket for a COLA rejection.
This is understandably frustrating to cideries whose ciders are influenced by the climate, soil and topography of their geographic location.
Our approach to exploring appellation in cider is to be thorough and cautious. The language outlining the legal structure for AVA is complicated and adopting the same structure for cider would have profound, and in my opinion, potentially negative effects on the cider industry. So the solution will need to be specific to cider, as cider deserves.
ACA and NYCA are working on this project together because our members' voices on the need for a geographic indicator beyond county and place are crystal clear. It's important to know this work is very complex. This is a long term project requiring legal experts, financial resources and perhaps Congressional action. It also requires the continued input of members like you.
We want to hear from you. We've put together this brief survey to begin learning more about your needs on indicating the geography of your cider as part of Phase 1 of this project. ACA is giving away a free hoodie to two lucky survey takers! We know this time of year is busy for you so we will keep the survey running through this calendar year. If you are interested in being more involved in this work, you can let us know in the survey. We look forward to hearing from you. 
Sincerely,
Michelle McGrath
Executive Director
American Cider Association
P.S. I know that wine and cider labeling regulations are confusing. Geographic indicators complicate things even more. I'm excited to share that the ACA is rolling out a member resource library later this month. The library will house compliance information for our members among many other tools and resources. We will add new tools to it every quarter. Stay tuned for the official launch!