Nominations for 2022 ACA Board of Directors Open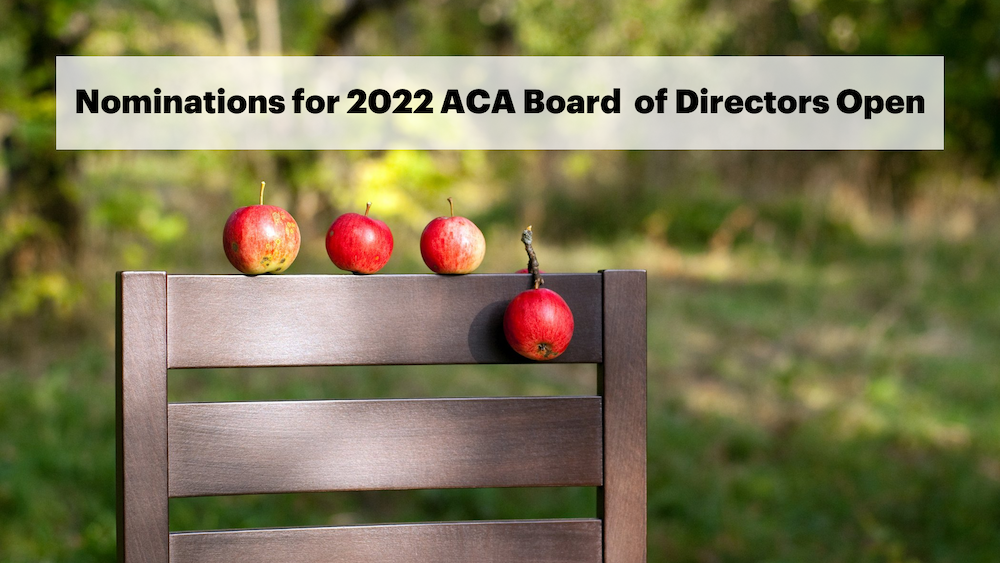 Running for the ACA board of directors is a great way to get involved in lifting our industry up. We are actively recruiting individuals from US-based cider companies to run for the board of directors. These are volunteer positions with a three year commitment. Active membership of the association is required and candidates must be permanent employees or owners of active bonded-cideries to run. Board seats up for election this year include:
"At Large" (Open to all regions and cidery sizes)
LARGE Cidery (>1M gal produced in 2020)
Southern Regional Chair (AL, AR, DC, DE, FL, GA, LA, MD, MS, NC, SC, TN, VA, WV)
Eastern Regional Chair (CT, MA, ME, NH, NJ, NY, PA, RI, VT)
Interested candidates should complete the self-nomination form by January 25:
Have questions about board service? Reach out to Michelle.
Do you know who is on the current board? Meet them HERE.
Developing a more diverse and equitable cider industry and association is a long-term project that requires conscious iterative investment at every stage. Our board is actively working toward goal development in this area (read a blog post from our board vice president, Brooke Glover). We believe that representation matters in reaching those goals and we are thus encouraging diverse candidates including women, BIPOCs, LGTBQIA+, veterans and people with disabilities to run for the board of directors.