At the end of 2019, I argued that cider's resilience through the "Summer of Hard Seltzer" was the real headline. I could not have possibly known that cider's resilience through 2020 would swamp that achievement. 2020 challenged and changed alcohol beverage sales in the US with a rapid pace, and the cider industry was absolutely not immune. It goes without saying many of the forced changes were negative. On premise sales took a massive hit (-51.5% in Nielsen-measure on premise channels). It's hard to argue that widespread closures of tasting rooms and restaurant accounts, ubiquitous employee layoffs, and anecdotal reduced supply purchases from local orchards were positive changes for the industry as a whole. However, it is true that some cider companies benefited from the market's increased focus on retail due to the structure of their business models. It is meaningful to all cidermakers that in 2020 the cider category grew more than beer in the Nielsen-measured retail channels. What were some of the other positive outcomes?
We saw online sales for cider dramatically increase—for some producers, their 2020 online sales were as much as three times their 2019 sales. We know that local cidery customers rose to the challenge to order cider for curbside pickup and delivery, turning the previous conclusion that cider consumers are "explorers" with less brand loyalty on its head at the local level. Many of these changes required legislative emergency actions at the state level. Although there is a real fear that there will be push back against these changes long term, it is going to be hard to move the policies back to pre-Covid times. Convenience is King.
We also saw the category embrace rapid innovation and quickly adapt to new market conditions. This nimbleness allowed cider to hold onto its shares of the market. This happened despite growing perceived competition from flavored malt beverages and with completely different market conditions than what we saw in 2019.
As part of your American Cider Association membership benefits, we provide complimentary quarterly market trend reports which we commission Nielsen to produce. We look at the Quarter 4 reports to get an idea of how cider performed in chain retails and restaurants across the country for 2020. The reports break down trends by region, packaging and flavor. 
Here are some of the major takeaways from cider's off-premise performance in Nielsen-measured channels for Q4 of 2020:
For the first time ever, sales of national cider brands (defined as those owned by larger beverage corporations) ceded their majority hold of the category's shares. Regional brands accounted for 27% of cider's dollar share in Q4 of 2017 and 51% of cider's dollar share in 2020.
Regional cider brands grew 33% in Quarter 4 of 2020 to help achieve this.
Not surprisingly, canned cider sales grew 19%, with 6-packs, 4-packs, and single cans contributing the most to that growth.
The top three performing cider-regions from a total-cider perspective were the Northwest ($ +27%), the East ($ +12%) and the Midwest ($ +8%).
Regional cider dollars increased YOY for the quarter in all regions.
What about 2020 as a whole? Here are some key points for cider's off premise performance in Nielsen-measured channels for all of 2020:
Off premise cider grew at +9.4% for the total category in 2020.
Regional brands grew 33.4% in off premise channels in 2020.
Cider, as reported by Nielsen, maintains its dollar share percentage as 1.2%. The category has hovered near this number for the last several years. To preserve those shares, cider has had to grow at a rate that keeps up with changes in the market, including the rise in flavored malt beverage sales.

The conclusion I draw from the data we're gathering through our partnership with Nielsen is (1) Cider is still growing and (2) In 2021, we may see cider's dollar share of the off premise beer market exceed 1.2%. This is in part a response to regional brands dominating the cider category for the first time and their long, unwavering history of double-digit growth.
Dive into flavor trends and more with the Members-Only Q4 Nielsen report here.

One of the perks of combining our buying power as an association is that we can share valuable insights from Nielsen with you, our members.
You can now download our custom Q2 reports. In this data packet you will be able to access:
Off-Premise Micro-Reports broken down for packaging type, flavor, and region–14 states and 6 regional outlooks. Available in both a 12-week and a 52-week outlook.
Off-Premise Macro-Reports for Beer, FMBs and Cider. Available in both a 12-week and a 52-week outlook.
On-Premise Reports for 6 metro markets.
Nielsen PPT slide decks with charts, data visualization and insights on the cider category's recent performance in both On- and Off-Premise.
Bonus this quarter: Hard Seltzer off-premise report.
Here is an excerpt from a recent Nielsen survey about current overall consumer sentiment:
CONSUMER SENTIMENT REPORT SUMMARY BY NIELSEN
"Here are some high-level findings from a Nielsen survey of 18K+ consumers, fielded July 1-8, 2020.
Since June, we have started to see some consistent trends not only for off premise alcohol, but also across many consumer good categories. That comes to life in consumer sentiment as well. 60% of households expect their routines to remain altered for at least the next 4 months
Nielsen has shared insights in the past in several forms about how premiumization within off premise alcohol isn't slowing down, and has in fact accelerated during COVID weeks. However, when it comes to total consumer goods, we are starting to see more cautious consumer sentiment in relation to spending. Approximately 4 in 10 (42%) of households say they are watching what they spend as a result of COVID.
The homebody economy continues. When asked what % of time households eat meals or snacks at home versus outside of home, 39% of households said they ate 100% of their meals and snacks at home. An equal amount (39%) said they ate outside of their home only 10% of the time. As a comparison, when asked what their habits were prior to COVID, only 12% said they ate all of their meals at home.
When asked what their plans are for the coming months, close to 1 in 3 households (28%) said they plan to eat all of their meals at home. That of course was lower for younger consumers age 21-34, and much higher for consumers age 65+.
What about consumer plans if economic conditions get worse (recession and/or inflation)? When asked about things they would do to save money when shopping for beer or wine, 39% said they won't change how they shop for it. However, nearly ¼ said they would buy less. That's a slightly different story for households with lower income (<$30K), which said they would be more likely to stop buying it all together."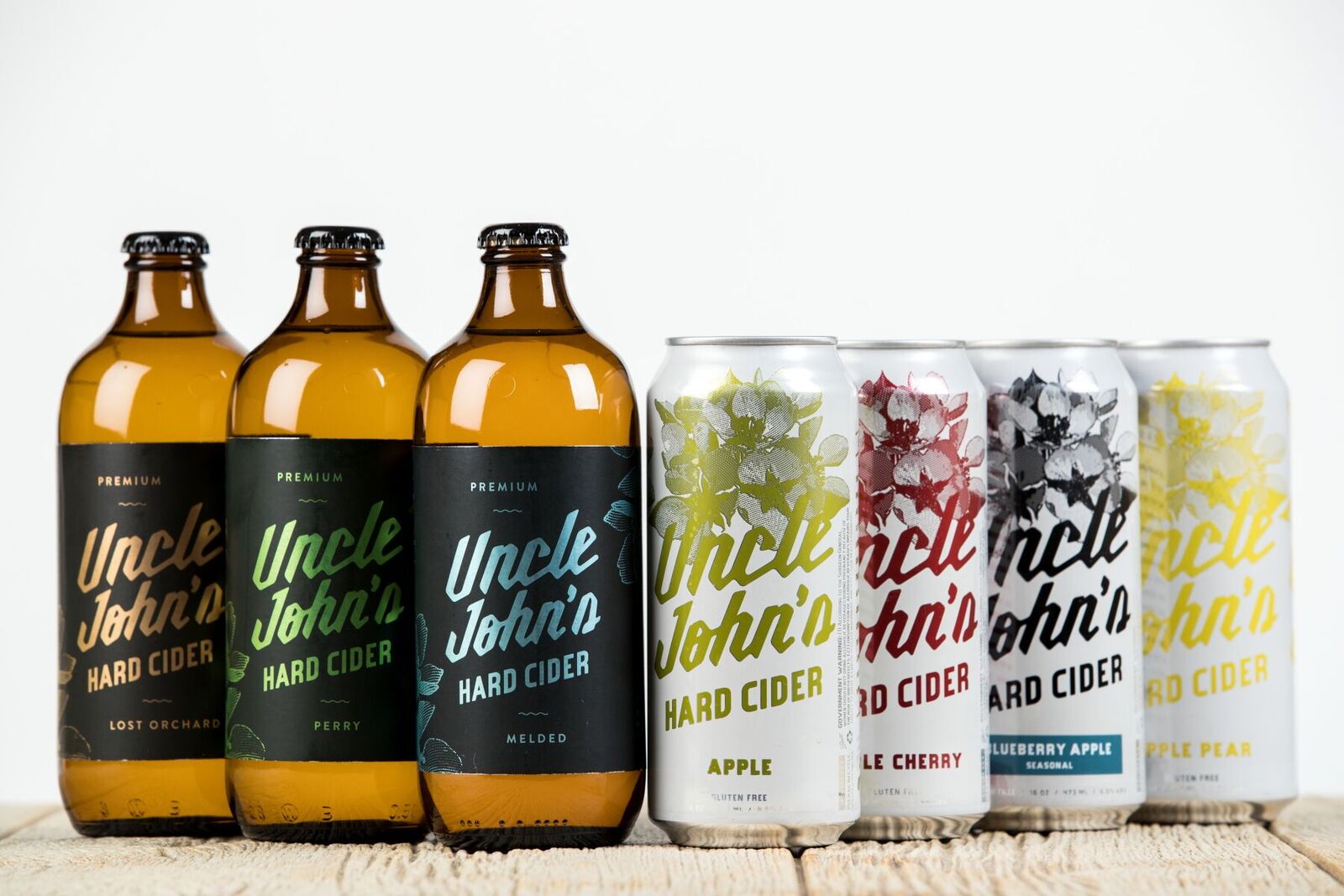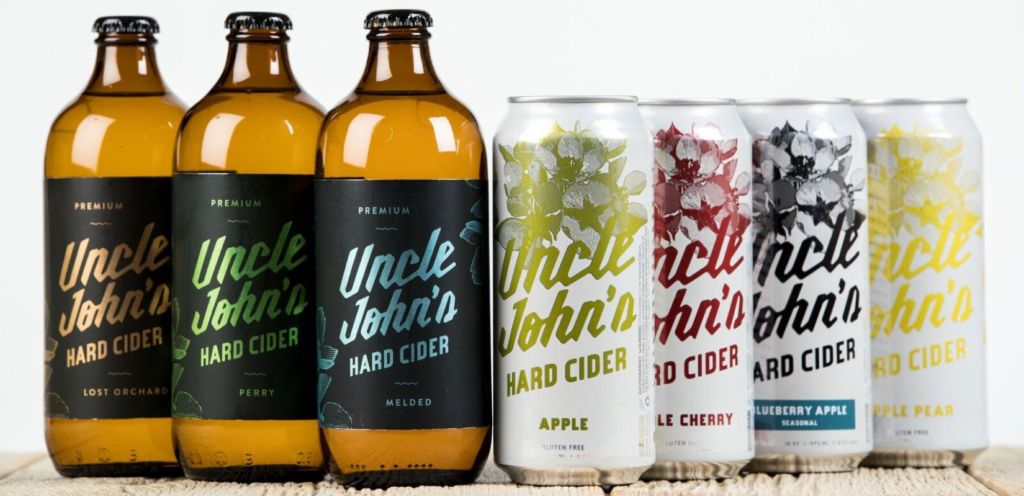 Nielsen is extending a special packaging design offer to our active members with a multi-pack product (4- or 6-packs). This is an opt-in group study and therefore costs 90% less than an independent study. On top of that savings, as an active member, you will receive a $300 discount to participate. Contact Nielsen by APRIL 12 to sign up.
This audit will help you:
measure the performance of your current cider packaging.
have your designs evaluated among 500+ consumers within a competitive context.
identify areas of brand strength and opportunities.
Want to learn more about how this audit will help launch your brand to next level? Read more here.
Have more questions? Check out this FAQ!
Is your membership up to date? Log in to find out. In an effort to ensure that these benefits are reaching the industry members paying for their appropriate membership type, we will only be offering the Nielsen opt-in study to our active cidery-level members. If you are a member at the Home-Cider Maker or Cidery-in-planning levels and wish to participate in the discounted audit, please contact us to update your membership.
Thanks for being a member so we can continue to offer special benefits like these!