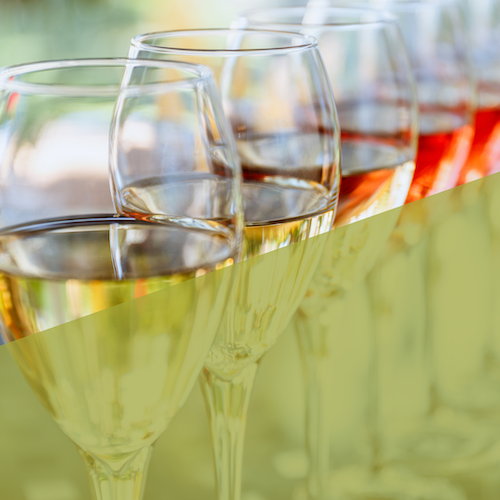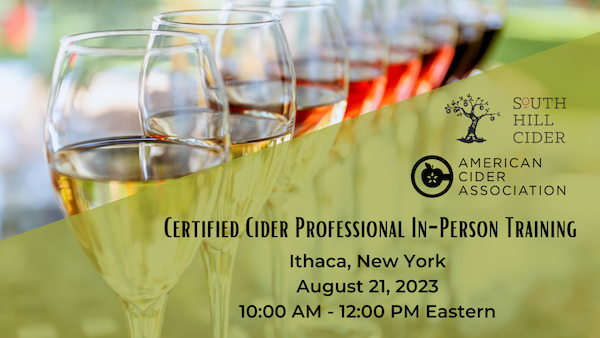 South Hill Cider is excited to collaborate with the American Cider Association to host a training workshop in person for the Certified Cider Professional Level 1 Certification at their cidery on August 21, from 10:00 AM – 12:00 PM Eastern. Participants will have the opportunity to take the test online immediately after the training or take the test at a later date.
This is a great opportunity for the NY cider community to gather in person to attend the workshop and get CCP Level 1 certified. Anyone who sells cider, works in a tasting room or retail shop, is an owner, chef, sommelier, cicerone, buyer or cidermaker who is interested in cider education and adding a cider certification to their accreditation is welcome and encouraged to join the training session!
Lunch will also be available for purchase at the South Hill Cider tasting room after the training.
Details :
9:45 AM: Arrival and check-in
10:00 AM – 12:00 PM: Workshop in tent
12:00 PM – 12:45 PM: Lunch break (food will be available to purchase)
1:00 PM – 2:15 PM: Take the online CCP 1 exam (please bring your own laptop)
2:15 PM: Enjoy a glass of cider and the view
Cost per person is $45 which includes the test fee. Tickets are available on EventBrite.
Interested in learning how you can host an in-person training event at your location? Learn more on our CCP Level 1 website.