Live Sensory Analysis Webinar with Haykin Family Cider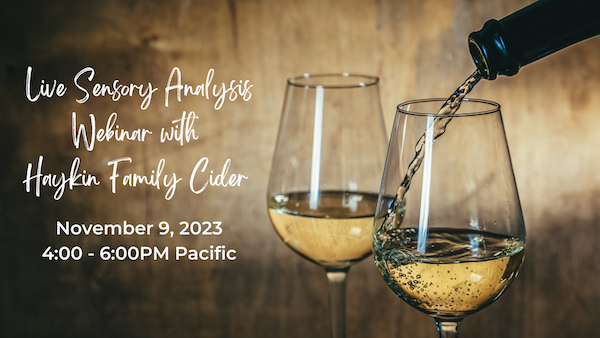 Join our Certified Pommelier™ panel in a live practice sensory webinar on Thursday, November 9 from 4:00-6:00 PM Pacific featuring cider from Haykin Family Cider. This webinar will also be available to watch again and practice as a prerecorded event. ACA Members can register for a discounted rate of $15. The discount code for members can be found here.
Cider must be purchased separately. Please be aware that it may take several days to receive your cider order, so we encourage you to purchase your ciders as soon as possible. Also, please verify that cider can be sent to your state before purchasing ciders. Ciders can be purchased from Haykin Family Cider here.
Once registered, you will receive a confirmation email. This email is a placeholder for the event. The evening before the event you will receive an email with a Zoom link to the webinar. Please note this link will be sent to the registered email.