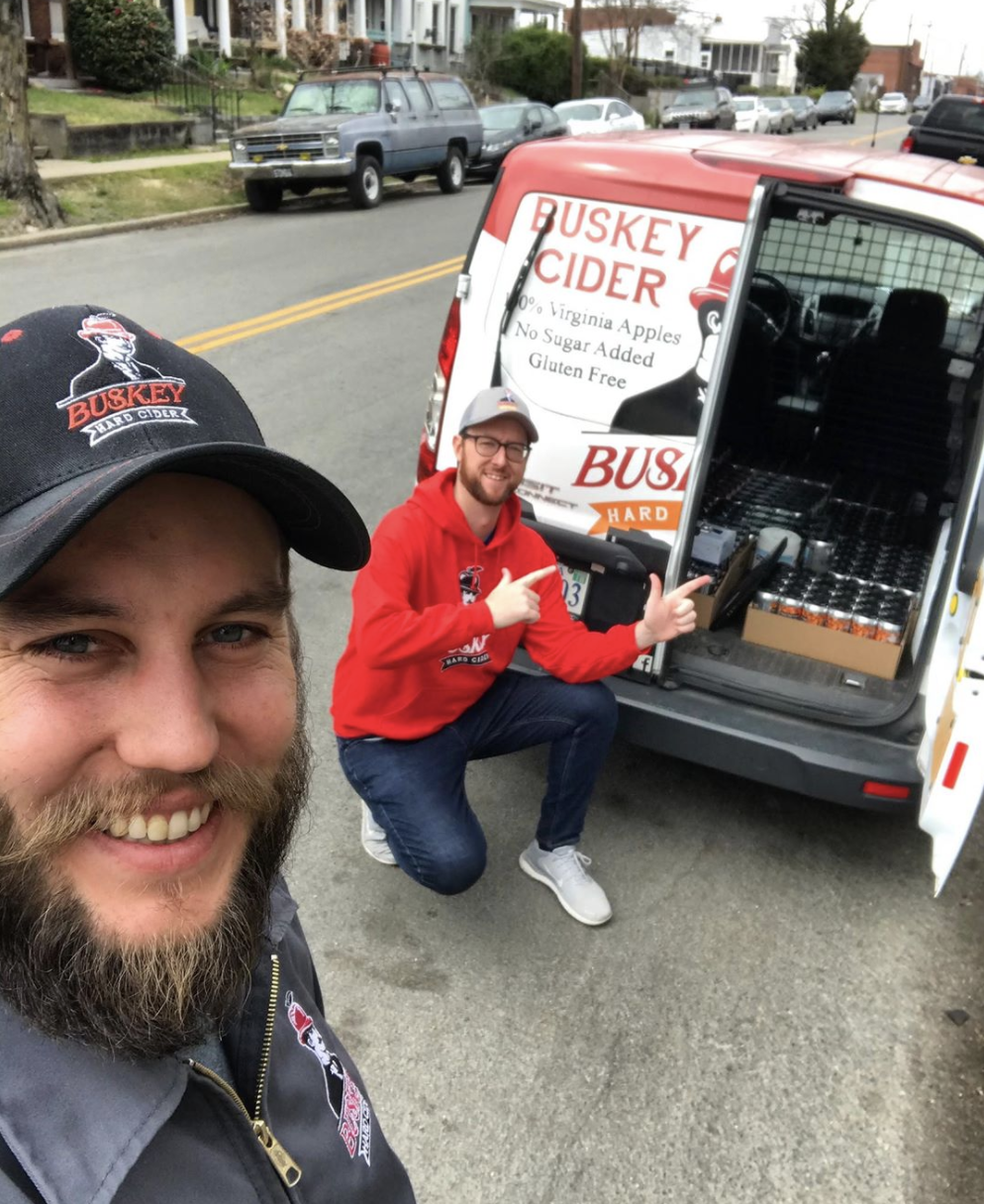 Anna Katharine Mansfield is an Associate Professor of Enology at the Cornell Craft Beverage Institute in Geneva, NY. We met Anna Katharine during the New York Cider Association's Virtual Town Hall and followed up with some questions for our members about how to protect employees and customers from the novel Corona virus.
ACA: Is it safe to order cider for curbside pickup, delivery or online?
AKW: Yes! It's safe, and it's a great way to support your local cidery in a challenging time.
ACA: What is the best protocol for ensuring cideries are safely packing product for shipping or delivery with respect to the novel Corona virus? For our employees and for the product?
AKW: The good news is that you don't need to do anything extra to ensure that your products are safe. COVID 19 is not an environmental pathogen, so continuing to follow routine cleaning and sanitizing protocols will eliminate and deactivate it. It's also not a food-borne illness, so there's no risk of it somehow getting into your cider and infecting a consumer. The greatest risk is person-to-person transmission, so employees within your facility should follow appropriate hand washing and social distancing protocols. It's also a good idea to assess the high-traffic areas of your facility, like doorknobs and light switches, and clean them more frequently than you would normally; that will help prevent virus transmission if an employee is sick but asymptomatic. You can find a template for COVID 19 strategy protocols and a checklist of frequently-touched surfaces here: https://instituteforfoodsafety.cornell.edu/coronavirus-covid-19/risk-management-strategy-checklist/
ACA: How long does the virus live on cans? glass? cardboard?
AKW: We have no scientific data on aluminum or glass survival time, but do have data on cardboard, plastic, and stainless steel. In a highly-controlled lab environment, COVID 19 could be detected for up to 24 hours on cardboard, 48 hours on stainless steel, and 72 hours on plastic. It's important to remember, however, that this experiment occurred under ideal circumstances for the virus- the surfaces were inoculated with a relatively high titer, and were protected from outside intervention. COVID 19 will not survive as well, or nearly as long, under the normal stresses of packaging and shipping. And while we don't have experimentally-determined numbers for aluminum cans or glass, data from studies of other viruses suggests that detection times for aluminum will be similar to stainless steel, and glass will likely be less than that. COVID 19 doesn't have extraordinary factors that would allow it to act differently than other known viruses.
ACA: Can someone contract COVID-19 from handling a packaged cider with the virus on it?
AKW: There is no evidence that COVID 19 can be transmitted via packaging, but for readers who are still nervous, we can walk through the hypothetical situation that would put a consumer at the most risk. A fictitious employee is sick, and coughs on the packaging, or wipes their nose and doesn't wash their hands before touching the product, and manages to deposit a high concentration on the package. The consumer receives the package while the virus is still viable, touches it in exactly the spot where the virus was deposited, and then touches their own face without washing their hands. That's a really tenuous chain of events, *all* of which have to happen- and there are several places where thoughtful intervention will break the chain. Sick employees shouldn't be handling product; all employees should be washing their hands frequently; orders can be packed up and set aside for a time prior to pick up or delivery; and well-informed consumers are also washing their hands frequently. It's quite a stretch, when you think of all the variables that have to line up just right.
ACA: What advice should cideries give customers to limit their risk?
AKW: If your product is distributed in exterior cardboard packaging, you can simply tell consumers to remove it and recycle it. The cans or bottles within the box will be perfectly safe. If they're buying exposed cans or bottles, the best advice is to simply wash their hands after bringing products into the house. If they're really concerned, they can wash the outside of the can or bottle with soap and water, but that's not necessary- it's just going too make them feel better. Letting them know that your employees are following appropriate cleaning and sanitizing protocols should help.
ACA: How do you ensure social distancing with deliveries and DTC online sales?
AKW: Your best bet is to have a plan in place ahead of time. Think through the steps that will happen with each delivery or sale, and figure out where social distancing risks may occur- then create protocols to avoid them. For instance, the person making the delivery can call ahead and arrange a place to leave the package so the consumer can pick it up without making direct contact. It's wise to take payment remotely, via phone or internet, if at all possible. DTC consumers can call ahead to order, and pick up pre-packaged orders at the door or curb. With a little advance planning, social distancing should be easy.
ACA: Any other tips you want to share?
AKW: The most important thing to remember is that the danger lies in person-to-person transmission, not food borne or environmental transmission. All employees should be trained specifically in social distancing and proper hand washing techniques, and no one should come to work if they suspect that they're ill. A rapidly growing list of FAQs and resources can be found at the Institute of Food Safety's COVID 19 page: https://instituteforfoodsafety.cornell.edu/coronavirus-covid-19/food-industry-resources/