New CiderCon Session: Fermenting with Quince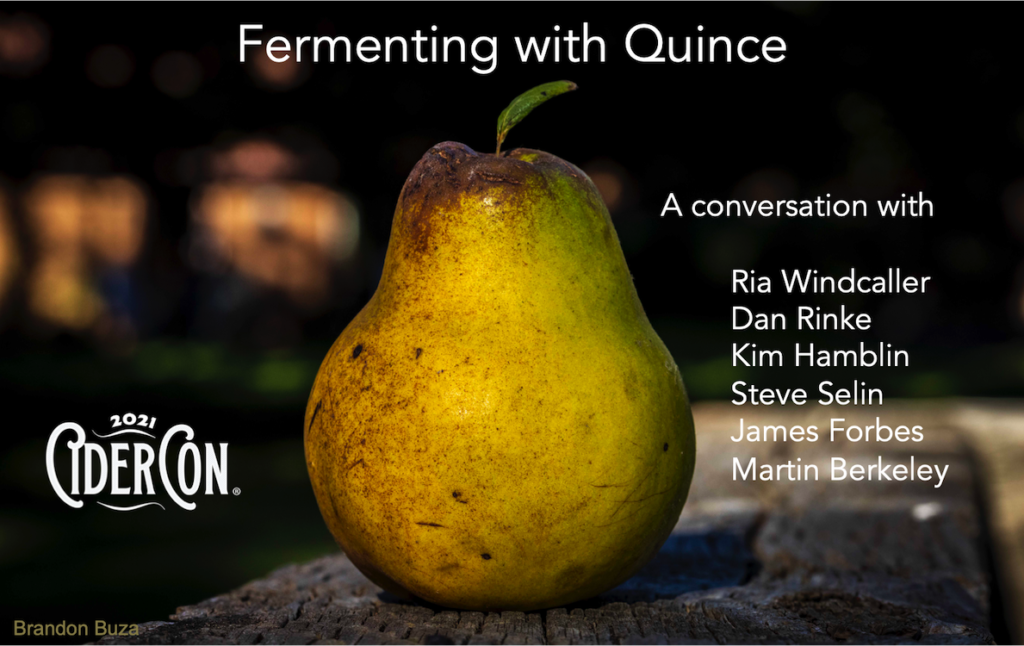 Was Aphrodite's Forbidden Fruit a quince or the apple? She's not talking, but cidermakers will be at CiderCon®!
Quince a.k.a. Cydonia oblonga is the sole member of the genus Cydonia in the family Rosaceae. Quince is a 'pomme' fruit with the likes of apples, pears, and medlars. This golden pomme is having a renaissance of sorts with makers partly due to it aromatic qualities and tannins.
Kim Hamblin and Dan Rinke of Art + Science in Oregon, Steve Selin of South Hill Cider in New York and UK makers Martin Berkley of Pilton Cider and James Forbes of Little Pomona will discuss fermenting with quince with moderator Ria Windcaller of Cider Chat.
Learn more about this and other CiderCon® sessions HERE!