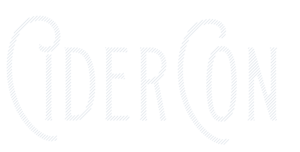 Become a CiderCon® 2021 VIP!
Want to help up and coming cidermakers of color hit the ground running?
We do! That's why 100% of the net profits from VIP sales will go to the Cider Production Education Fund set up by the Cider Institute of North America (CINA). CINA will match all donations until they meet their goal of three full scholarships for their online Foundation class in 2021. For just $65 you can be part of this amazing opportunity.
As a VIP you'll receive a box full of goodies sent right to your home!
That's right! You'll get fun swag from our amazing sponsors, some tasty gourmet snacks to munch on while you enjoy CiderCon® from your living room, and plenty of American Cider Association gear, incuding a felt CiderCon 2021 pennant flag from Oxford Pennant, a waffle knit beanie with leather patch, colorful custom stickers and buttons.
There are only 50 VIP spots available so be sure to register right away and add the VIP option!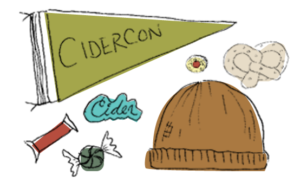 Bring Your Whole Team, Get a Discount!
There's never been a better time to bring your whole team along to CiderCon®!
With no airfare, hotels, and travel expenses to limit you, so many more of your team members can enjoy the knowledge, camaraderie, and fun that CiderCon® has to offer. Check out these awesome discounts when you register your whole crew together! Bulk discounts are only applicable to employees working for the same company. Contact Ellen for your discount code.
CiderCon® 2021 T-Shirts SOLD OUT!
We know you love your CiderCon® t-shirts!
We love them too! That's why we want to make sure that we can all still proudly show off that we were at CiderCon® 2021, even if we are attending in our living rooms and offices this year!
This year, you can add on your t-shirt for $18 and be guaranteed to get the size you want sent right to your house!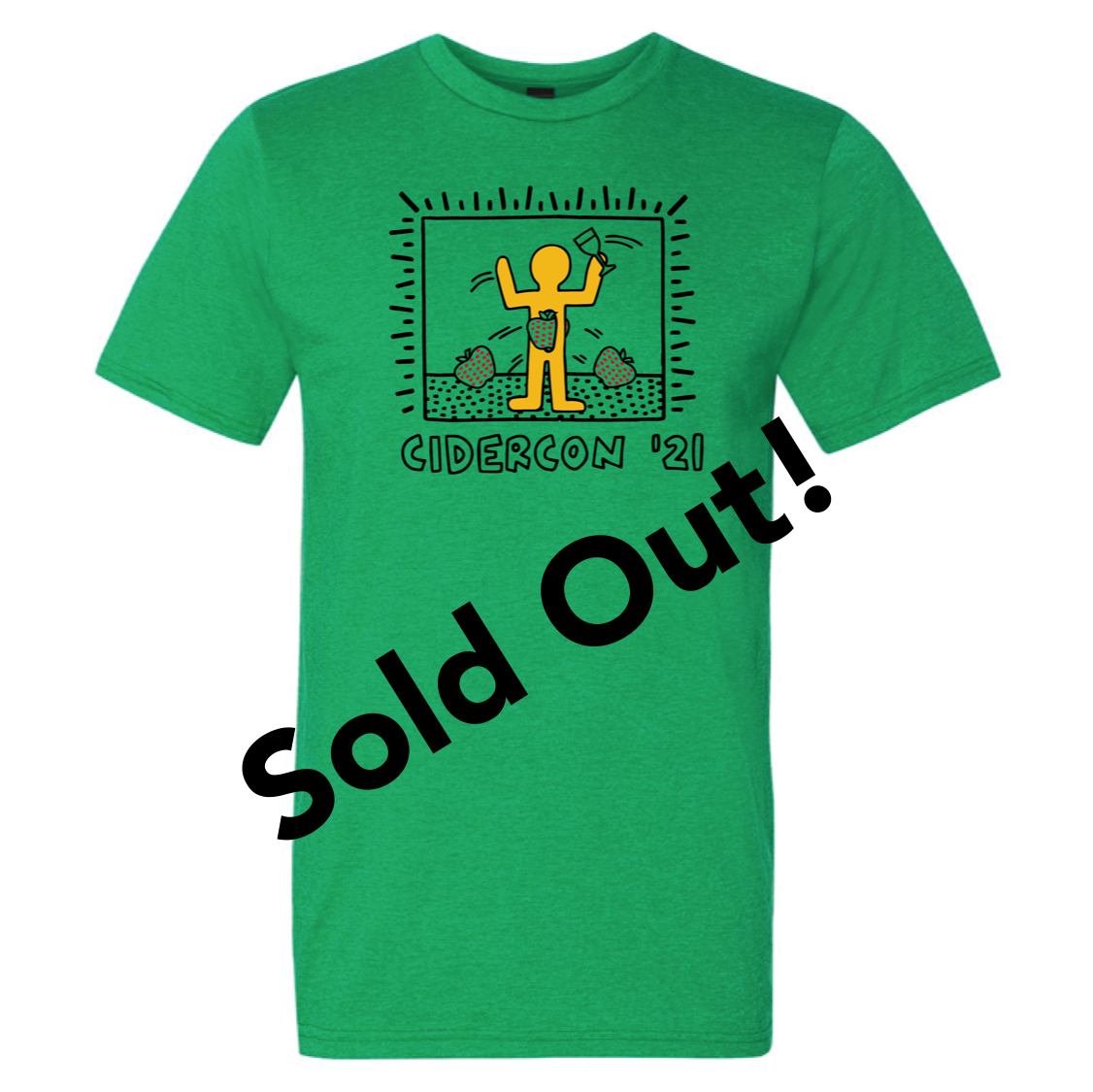 © 2017 American Cider Association
American Cider Association is a 501(c)6 non-profit organization.
P.O. Box 66483 Portland, OR 97290