Tracks (Click on Track to See Session Descriptions)
Mainstage Presentations
ACA Opening Remarks
Wednesday, February 3 - 8:30-9:00am Pacific Time
Consumer Trends in 2021: What You Need to Know to Stay Agile - Anna Nadasdy
Wednesday, February 3 - 9:00-9:45am Pacific Time
This engaging seminar will consist of a robust presentation of current market trends impacting craft cider sales. How was your business impacted by shifts in consumer behavior in 2020? How well did you adapt to the dramatic changes? We will discuss how craft suppliers are using consumer demand data to stay agile, and what you need to look out for in 2021.
2020 Is Over...Now What? - Justin Doggett
Thursday, February 4 - 8:30-9:00am Pacific Time
Justin Doggett, owner of Kyoto Black Coffee, will be taking a retrospective look at the effects of the SARS-CoV 2 pandemic on the food industry and offering insights on some of the unique challenges and opportunities to thrive that have been created by this event.
Insight Flight: A Bev Alc Analytics Tasting - Michael Uhrich
Thursday, February 4 - 9:00-9:30am Pacific Time
The cider industry is thirsty for analytics, but just like a new cider drinker we're not all sure which flavor we want to invest in. Beverage alcohol analytics veteran, Michael Uhrich, will give a taste of insights in alcohol competition, pricing, assortment, and more to help your business today and inspire you to up your analytics game.
Peter Mitchell Award for Excellence in Cider & Perry Production
Thursday, February 4 - 9:30-9:45am Pacific Time
ACA Remarks
Friday, February 5 - 8:30-9:00am Pacific Time
"…Paved With Good Intentions": Putting IEJ Strategy Into Practice - Dr. J Nikol Jackson-Beckham
Friday, February 5 - 9:00-9:30am Pacific Time
Have you made a commitment and embarked on the journey toward improved diversity and inclusion outcomes but find your efforts to be disjointed and running out of steam? In this talk, Dr. J guides attendees through building a comprehensive strategic plan for inclusion, equity, and justice (IEJ) work; creating a responsibility structure to foster accountability and transparency; and addresses the challenging realities of implementation.
ACA Remarks
Friday, February 5 - 9:30-9:45am Pacific Time
Grand Toast & ACA Closing Remarks
Friday, February 5 - 1:30-2:30pm Pacific Time
Have a cider ready for our Grand Toast and closing remarks on the Mainstage to mark the official end of CiderCon! Share it on social media with #GrandToast!
Cider Business Foundations
How to Build the Financial Section of Your Business Plan - Kary Shumway & Jake Mazar
Wednesday, February 3 - 10:45-11:45am Pacific Time
In this presentation we'll review the basic steps to put together the financial section of your business plan. From sales forecasting to margin planning and operating expense plans, we'll cover all the details so that you can build the financial numbers for your business plan. We'll kick off the session with a brief inspirational interview with Jake Mazar of Artifact Cider and learn more about their approach to their business plan development.
Working Smarter, Not Harder: The Importance of Sales Data & Strategic Planning - Julie Rhodes
Wednesday, February 3 - 12:00-1:00pm Pacific Time
Industry experts are quick to tell you to "analyze your sales data" and "create strategic sales plans," but what does this actually mean and why is this important for the growth of your craft beverage business? If you want to improve your product sales, but you're not sure where to start, this strategy session is right for you. Sales data tracking and analysis can be the gateway to better beverage sales by uncovering hidden opportunities for growth. And when you can learn to create sales plans for your brand based on focused strategies, instead of broad growth goals, you can optimize your sales efforts and produce real measurable results. Join Julie for a deep dive into sales analytics and strategic planning that will help you boost sales in any market conditions.
Building a Brewery for Everybody: The Story of Hopewell Brewing - Samantha Lee
Wednesday, February 3 - 2:00-3:00pm Pacific Time
At Hopewell Brewing - one of Chicago's rising brewery stars - success is not defined by bottom lines. Thanks to co-founder Samantha Lee, the brewery measures its performance against the way it treats its employees, and prioritizes being responsible community members and building a culture of good business practices. In this session, Lee shares how her progressive craft brewery flipped the script on traditional craft brewery business by putting people over profits. Plus, hear about how the brewery has maintained that sense of togetherness and hope during the pandemic -- through activism, creative connection, and, of course, brewing damn good beer.
Prioritizing Racial Equity in Business Communities - Katie Campos & Dottie Gallagher
Thursday, February 4 - 10:45-11:45am Pacific Time
Join Dottie Gallagher, President & CEO of the Buffalo Niagara Partnership, and Katie Campos, cider maker and non-profit leader with a focus on racial equity in discussing why and how Buffalo's Chamber of Commerce made a strategic investment in advancing racial equity in the Western New York region. Hear from Dottie about what the business community is doing to create a racially inclusive and equitable region and why they think it is critical. Over the past four years, the Buffalo Niagara Partnership developed a region-wide DEI survey and self-assessment to take stock of the work the region needs to do and to inform the supports it needs to be successful, like its D&I Academy, Executive Leadership Exchange and Symposium.
Valuations for Cider Companies and Specialty Alcohol Companies - David Howitt
Thursday, February 4 - 2:00-3:00pm Pacific Time
Join David Howitt from Meriwether Group for an overview of how to set your cidery business up for a good valuation and a discussion on market opportunities.
Manage Yourself to Better Manage Others; Wrangle Your Triggers and Keep Your Cool - Stephanie Hartman
Friday, February 5 - 10:45-11:45am Pacific Time
Sponsored by Ciderpros.com
Let's face it. There are certain types of people or situations that trigger an almost immediate negative reaction. To model the level-headed professionalism you expect of your team members, you must learn to wrangle your own super-charged emotions that emerge at work.  In this presentation, you will get a blend of academic theory and practical tools for identifying your triggers before they get the best of you and how to deal with them productively.
Cidernomics 102: Evaluating Sales Channel Economics - Eleanor Leger
Friday, February 5 - 10:45-11:45am Pacific Time
This session for newer, smaller cideries will address how to think about your 'go to market' strategy. Where should you put your efforts and resources for the best results among your tasting room, ecommerce, direct to retailers, distributors? We will review the tools, research, and analytical approaches you can use to figure out the best answer for your particular situation, or to evaluate changes you might want to make as the pandemic takes its course.
Marketing in the New Normal
Branding with Cider Influencers - Michelle Pagano
Wedensday, February 3 - 10:45-11:45am Pacific Time
What is influencer marketing and why is it important to your brand? Learn how to engage with social media influencers in the the cider industry to boost your brand awareness online. Fresh campaign ideas and measuring the success of influencer partnerships will be discussed. The "American Cider Association Influencer Marketing Guide" will be provided to attendees.
Cider Clubs--Growth, Opportunity and Tools - Talia Haykin, Eleanor Leger
Wedensday, February 3 - 12:00-1:00pm Pacific Time
In this session we will explore the growth of cider clubs in 2020, the opportunity for cideries moving forward, and the tools and best practices successful clubs are using.
Pitching to Retail Chains - Cara Tunney, Bryan Boeve, Casey Baxter
Thursday, February 4 - 10:45-11:45am Pacific Time
Looking to establish or expand your chain presence in 2021? During this year's seminar on Pitching to Retail Chains we will speak with Cider category veterans about how Suppliers, both big and small, can increase their shelf space in key accounts during the coming year. We will look to answer various questions from how to get in front of Retail Buyers to how Covid-19 has altered the landscape. Our panel of speakers will provide first-hand insight into overall best practices, strategies, and techniques for making connections and securing space in the ever-important world of National Accounts.
Media Matters: Updating Your Cidery's Website to Help Journalists Tell Your Story - Meg Maker
Thursday, February 4 - 2:00-3:00pm Pacific Time
At this moment, a journalist could be cruising your cidery website seeking timely, accurate information about your products, place, and people. Easy access to that information can make the difference between getting great press coverage — and no coverage at all. In this session, Meg Maker, an experienced wine and cider journalist and veteran digital designer, presents best practices to reach media via your website. She'll share insights gathered directly from top international beverage writers, and will show strong examples of websites that do an excellent job providing media with resources, data, and images. You'll come away with concrete, actionable steps you can take to improve your website, enhance your media relations, and earn better coverage.
Turning Your Instagram Posts Into Dollars - Julie Rhodes
Friday, February 5 - 12:00-1:00pm Pacific Time
Ever feel like you're just posting on social media just to post something or clueless about what to post about? Like you're obligated to be on Instagram, but feel like you don't have a way to measure your effectiveness or if anyone is even paying attention? You're not alone! Social media marketing is vital to any craft beverage business, but can be confusing and a bit overwhelming. The key to success is creating a strategy that focuses on sales-driven content, so that you can turn your IG posts into actual customers. If you're ready to level up your Instagram presence, create more effective content, start posting with purpose, and learn how your social media marketing efforts translate into sales, this strategy session is right for you.
10 Strategies to Maximize the Taproom Experience During the COVID-Era - Andrew Coplon
Friday, February 5 - 12:00-1:00pm Pacific Time
While keeping our distance has become the norm in 2020, everyone who chooses to visit your taproom for on-premise consumption is accepting that some level of interaction will occur. Even during the shortest, COVID-era encounter, you have the ability to build connections with your guests. In this session, we will show the financial value of engaging at a high level and why it is vital even more so during a pandemic.
Cider Production
Co-Fermentation in Natural Cider - Nick Gunn, Krista Scruggs, Sean Kelly, Kether Smith
Wednesday, February 3 - 10:45-11:45am Pacific Time
A growing number of producers are experimenting with co-fermenting apples with other fruit. Join this session to learn more about natural cider co-fermentation techniques, exciting collaborations and hybrids, lessons learned, and tips for co-fermenting apples with grapes and other fermentable sugar sources.
Experimental Cidermaking: You CAN Try This At Home - Darlene Hayes, Dana Glei
Wednesday, February 3 - 12:00-1:00pm Pacific Time
Why bother with home cidermaking if you are not going to experiment? This session will explore various ways in which cidermakers can experiment on a small-scale. Darlene and Dana will provide advice regarding experimental-control design that will enable you to more objectively evaluate the effect of your "treatment." The presentation will include examples of successes as well as failures. If you are interested in experimenting with additions from native plants, we will provide tips for investigating previous uses by Native American tribes and emphasize the importance of doing your research to ensure you do not poison anyone. Finally, Dana will share her own experiences using California native plants such as Manzanita ("Little Apple" in Spanish), Elderberry, Toyon, and Pacific Madrone.
Improving the Shelf Life of Canned Cider - Dave Takush, Rachel B. Allison, Matt Wilson, Brittnay Perlo
Wednesday, February 3 - 2:00-3:00pm Pacific Time
Cider producers are facing several issues which impact successful canned packaging, including overcoming reduced aromas due to formation of H2S which can negatively impact consumer opinion upon consumption. Join this session to hear about research from Cornell University using accelerated aging tests to predict corrosion and H2S formation during long-term storage of wine and cider in aluminum packaging. Producers will discuss preliminary results and observations from current trials with Enartis related to reducing the use of SO2 and removing copper-bound sulfides to increase shelf stability and minimize the appearance of sulfur off aromas in the can. The panel will discuss solutions and trends to be aware of and continue exploring.
Strategies for Creating a Successful Blend - Darlene Hayes, Nicole Leibon, Autumn Stoscheck, Chris Condos
Thursday, February 4 - 10:45-11:45am Pacific Time

A finished cider can be a combination of apple varieties that have been fermented separately, a blend of different vintages, or the amalgamation of a multiplicity of fermentation vessels combined to assure consistency in a release. Blending to create the perfect aroma and flavor profile in that cider is an essential skill, but one that takes time and effort to learn. Our panelists will share their many years of blending experience which will help you to jump start a new skill or give you tips that will take your blending game to a new level.
Factors to Consider When Making Sparkling Cider - Steve Trussler, Belinda Kemp, Ryan Burk
Friday, February 5 - 10:45-11:45am Pacific Time
This session will be an introduction to the production methods available for making sparkling cider. Belinda will briefly cover the equipment required for each method and the chemical/microbiological issues that can arise when making sparkling cider. Advantages and disadvantages of each method will be included throughout the presentation.
Quince Cider Production - Ria Windcaller, Dan Rinke, Steve Selin, James Forbes, Martin Berkeley
Friday, February 5 - 12:00-1:00pm Pacific Time
Was Aphrodite's forbidden fruit a quince or the apple? Quince a.k.a. Cydonia oblonga is the sole member of the genus Cydonia in the family Rosaceae. Quince is a 'pomme' fruit with the likes of apples, pears, and medlars. This golden pomme is having a renaissance of sorts with makers partly due to it aromatic qualities and tannins.
Apples, Flavor & Terroir
Virtual Pub Chat: The UK Flavor - Gabe Cook & Meredith Collins
Wednesday, February 3 - 10:45-11:45am Pacific Time
Whether it's through Union Jack branding or initial inspiration, UK cider is brought up often in the American cider industry. It's not uncommon for American cider labels to mention "English-style" or "Scrumpy," for example. But what does that mean? What does English cider actually taste like and why does it taste that way? Renowned English cider expert and author Gabe Cook and respected cider reviewer Meredith Collins of Along Came a Cider sit down for a virtual chat at the pub and taste some ciders together, talking about tradition, apples, flavor and language along the way. It's like eavesdropping on a conversation at CiderCon if we were all hanging out in the hotel lounge.
MalusBusters - Doug Miller, Maria Kennedy, Chris Gerling, Greg Peck
Wednesday, February 3 - 12:00-1:00pm Pacific Time
Customers are unwilling to purchase cider in 500 ml or 750 ml bottles in restaurants. All cider apple orchards were destroyed during prohibition. Fertilizing orchards with nitrogen reduces the tannin concentration of the apples. Filtration and pasteurization damage cider. Join Doug Miller, Maria Kennedy, Chris Gerling, and Greg Peck for a fun-filled session discussing cider mythology. Topics will span horticulture, fermentation, marketing, and folklore. For this interactive session our panel will lay bare our takes on the most common misperceptions and malpractices in the cider industry.
Artisan Japanese Cooking with Craft Japanese Cider- Nancy Singleton Hachisu, Lee Reeve
Wednesday, February 3, 2:00-3:00pm Pacific Time
Japan is home to centuries old culinary tradition that thrives to this day. It is also home to a relatively new but growing cider scene. Join Lee Reeve of inCiderJapan and world renowned cookbookauthor Nancy Singleton Hachisu for this exploration of cider today in Japan and how it can be incorporated in both traditional and modern Japanese food traditions. Lee will open this session with a review of what's happening in Japan's cider scence it will be followed by a cooking demonstration with Nancy.
Winter Orchard Care 101 - Dave & Ann Marie Thornton, Mike Parker
Thursday, February 4 - 2:00-3:00pm Pacific Time
Sponsored by Juicing Systems
Join Dave and Ann Marie Thornton and NC State University Staff Mike Parker as they walk through the Thorntons' James Creek Orchards and discuss the orchard's structure and care with attention to orchard floor management and pruning as winter care items.
Demand for More Sustainable Products and the Value of Third-Party Certification - Matt Buck
Friday, February 5 - 10:45-11:45am Pacific Time
Consumers and commercial food buyers are increasingly interested in products with "sustainable" attributes -- products that are local, natural, organic, or claim other social or environmental benefits. This session will review consumer and market research on the demand for sustainable products. We will consider some best practices for making sustainability claims and address the differences between first, second and third party claims. We will also discuss the pros and cons of third-party certification and the roles that certification can play improving operations and supporting the brand and product marketing.
Consumer Expectations of Single Varietal Ciders - Dan Pucci, Philippe Bishop, Courtney Mailey
Friday, February 5 - 12:00-1:00pm Pacific Time
This session will detail how cidermakers in the United States are presenting single variety ciders and ciders that specifically call out notable varieties in a blend. We will examine the feedback loop from producer to consumer and chart how this is changing the way producers market their products. We will talk about creating successful tasting notes and how to educate consumers on raw materials.
Compliance
Introduction to TTB's Legal Framework for Cider - Susan Evans, Director, Office of Industry and State Outreach
Wednesday, February 3 - 10:45-11:45am Pacific Time
In this introductory session we'll cover why and how cider is regulated by the federal Alcohol and Tobacco Tax and Trade Bureau (TTB). We'll provide a framework for understanding which TTB laws and regulations you need to be familiar with, and why. We'll also cover a few current TTB rulemaking projects that impact cider.
Labeling of Hard Ciders Under FDA Jurisdiction - Nury Yoo & Arturo Reyes
Wednesday, February 3 - 12:00-1:00pm Pacific Time
Is your hard cider under 7% ABV? If so, do your labels comply with U.S. Food and Drug Administration (FDA) labeling regulations? Join Keller and Heckman food and beverage attorneys Nury Yoo and Arturo Reyes as they discuss the ins and outs of FDA's labeling requirements for these products. The discussion will also touch on other "labeling" aspects to consider, such as claims on packaging and in advertising/marketing/social media, as well as strategies to help manage the risk of potential consumer class action and competitor challenges.
Labeling of Hard Ciders Under TTB Jurisdiction - Nicole Candelora, Labeling Quality Assurance Specialist
Wednesday, February 3 - 2:00-3:00pm Pacific Time
Under TTB regulations all cider labels must contain certain basic information, but ciders that contain 7% or more alcohol by volume typically have additional TTB label requirements.  We'll cover both the basic and detailed label information during this session, as well as how to submit your labels to TTB for approval. We'll also tell you about some common labeling issues we see, and how to avoid them.
TTB Formula Approvals - Vonzella Johnson, Formula Specialist
Thursday, February 4 - 10:45-11:45am Pacific Time
If you are using flavoring or coloring materials in the production of cider, you'll have to send us the formula, i.e., the recipe, before you can begin commercially producing that product.  In this session, we'll go over which cider products require formula approval, and why, and walk you through how to apply for formula approval from TTB.
TTB Records, Reports, and Returns - Steve Swallows, Excise Tax Auditor, and Ronda Merrell, Technical Advisor
Thursday, February 4 - 2:00-3:00pm Pacific Time
Any cider product that contains at least 0.5% alcohol by volume, is subject to federal excise tax. In this session, we'll demonstrate how the records you keep provide the information you need to determine how much tax you owe.  We'll cover recordkeeping basics, which excise tax rates apply, how to calculate how much tax you owe, and how to pay the tax.  In addition, we'll cover the TTB operational report.  On the report you provide details about how much cider you produced, which substantiates your tax payment.
Meetups
Pomme Boots Meeting
Wednesday, February 3 - 3:00-4:30pm
Pomme Boots Society, founded in 2015 to support women in cider, hosts an annual meeting at American Cider Association's CiderCon. All are welcome! This year, the annual meeting follows Pomme Boots hosted session, "Building a Brewery for Everybody: The Story of Hopewell Brewing." The meeting kicks off with updates from members, features guests presenters from Pink Boots Society, an interactive meet & greet networking session on the Hopin platform and cider toast.
Sustainability Leadership Action Group - Lisa Spicka
Thursday, February 4 - 12:00-1:00pm Pacific Time
This facilitated Leadership Action Group breakout session begins the process of exploring the practices and metrics that are – or could be— the call signs of a sustainable cider enterprise and industry. This interactive session kicks off with a brief orientation on sustainability and measurement with sustainability strategy and reporting expert Lisa Spicka of Maracuja Solutions. With this background as reference, participants will share sustainability successes and challenges with peers. Finally, the group will work through a series of discussions to identify how sustainability might be leveraged to elevate the performance and reputation of the cider industry and its businesses, with a focus on the metrics that might be measured to help tell the story. You won't want to miss being a part of this Thought Leadership initiative!
Cider Sales Language Roundtable
Thursday, February 4 - 12:00-1:00pm Pacific Time
Sales reps, bartenders and servers, retailers, and other professionals on the front line of consumer-facing cider education and evangelism have developed ways of reaching alcohol drinkers and converting them into hardcore cider fans, through 1:1 and 1:many conversations, the written word, and imagery and captions posted on social media. In talking about cider, you might go geeky by focusing on fermentation and orcharding factors, you might appeal to aspirationals by articulating cider's identity as a wine analogue, or you might just make cider sound fun, focusing on flavor and occasion-worthiness, among other approaches. Sometimes it is a mix of all three strategies, or something entirely different. What can we beverage professionals learn from each other about successful verbal and visual approaches to the subject of cider? Join Cornell University's Jenn Smith for a roundtable where customer service experts share what works and how to implement it across communication channels.
Orchard Pests Roundtable - Elizabeth Garofalo
Thursday, February 4 - 12:00-1:00pm
Join together with orchardists from around the country to discuss the orchard pests that are impacting your orchard and to learn what has worked for other orchardists. This roundtable will be facilitated by Elizabeth Garofalo, University of Massachusetts Extension Agent.
Beverage Analytics Roundtable
Thursday, February 4 - 12:00-1:00pm
Join this roundtable to take a deep dive into beverage analytics facilitated by main stage speaker Michael Uhrich. This meetup will provide an opportunity for a broader and deeper look into the current trends we can seen in beverage analytics and a chance to discuss and question together what the data means with the expertise of Michael right on hand to answer any questions.
Cheers & Chat Networking
Thursday, February 4- 12:00-1:00pm Pacific Time
Head to the Cheers & Chat tab in Hopin to have short meetups with CiderCon folks. Get to know attendees, vendors, speakers, board members, media members, and volunteers from around the country and the world in these one-on-one video chats!
Regional Meetups
Thursday, February 4 - 3:00-4:00pm Pacific Time
Head to your regional meetup to connect virtually with cidermakers from your neck of the woods. Board members will be present and will facilitate the discussion about what's going on in your region currently.
Cheers & Chat Networking
Friday, February 5 - 1:00-1:30pm Pacific Time
Head to the Cheers & Chat tab in Hopin to have short meetups with CiderCon folks. Get to know attendees, vendors, speakers, board members, media members, and volunteers from around the country and the world in these one-on-one video chats!
Old Timey Music Break
Friday, February 5 - 1:00-1:30pm Pacific Time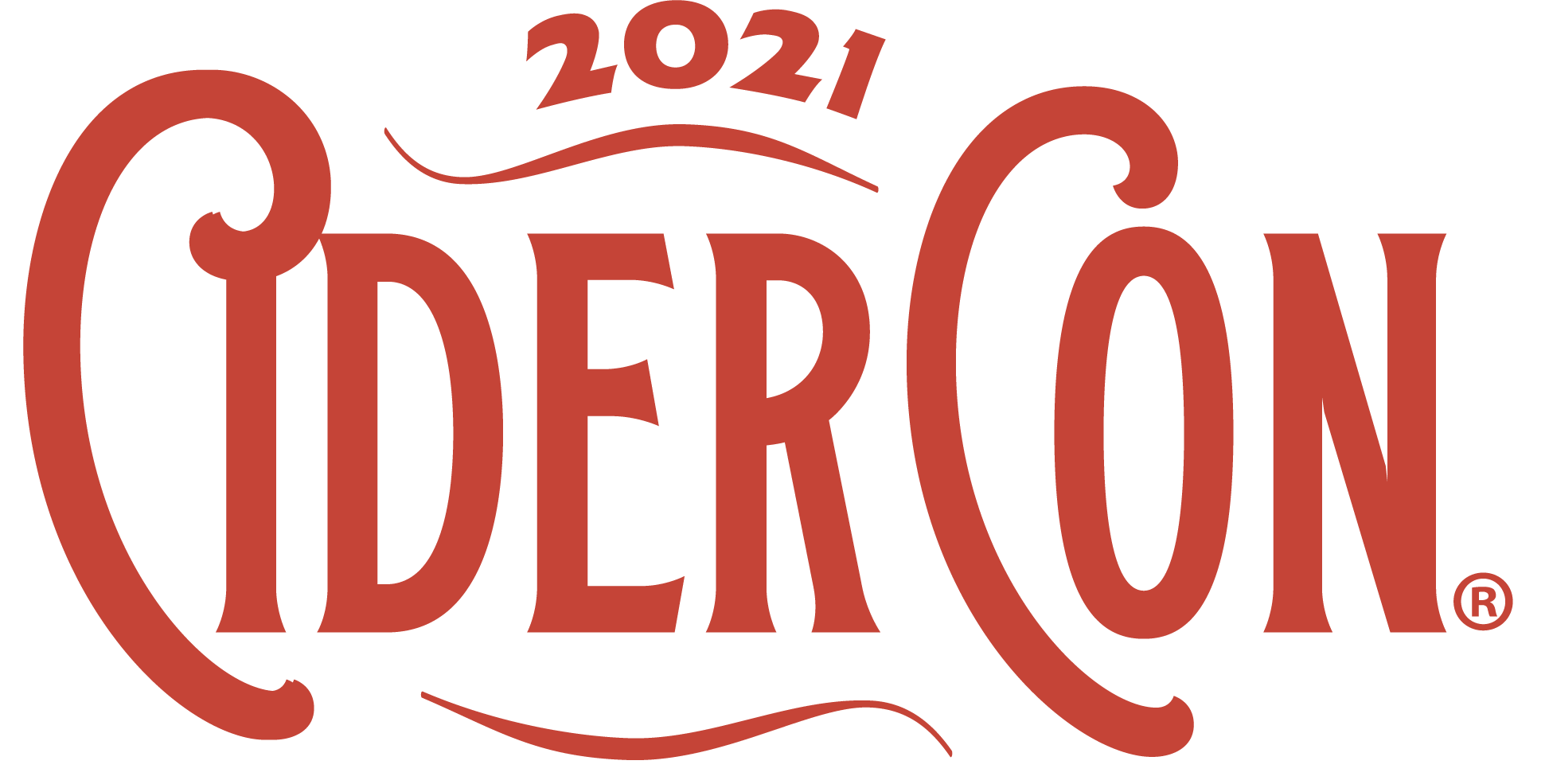 © 2017 American Cider Association
American Cider Association is a 501(c)6 non-profit organization.
P.O. Box 66483 Portland, OR 97290