Three Upcoming ACA Webinars
The American Cider Association is pleased to share that we have several upcoming webinars in the next month and we hope you'll join us at one or all of them. Read on to learn more about these webinars and to find links to register!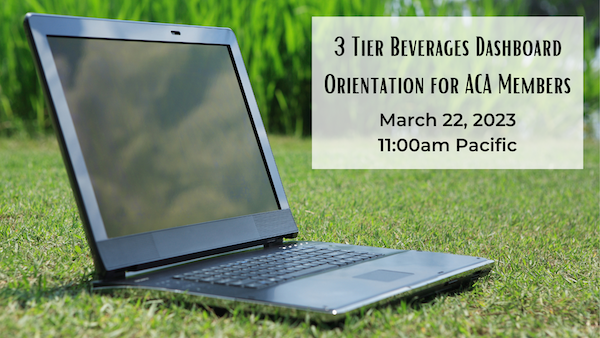 March 22 – 11:00 AM Pacific: 3 Tier Beverages Dashboard Orientation for ACA Members
3 Tier Beverages, in partnership with NielsenIQ, is proud to be the official data supplier of the American Cider Association. Part of this partnership brings ACA members quarterly dashboards with key market data and insights to help you drive your business forward. This webinar will walk ACA members through these dashboards so you can make the most of this unique offering. This webinar is for active ACA members only. Join now or renew your membership by clicking here.
---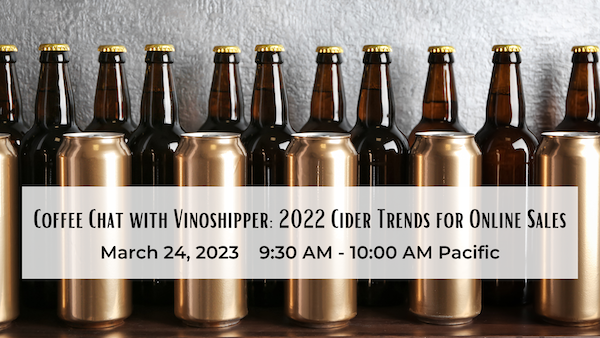 March 24 – 9:30 AM Pacific: Coffee Chat with Vinoshipper: 2022 Cider Trends for Online Sales
Vinoshipper Senior Analyst Taylor Harrison will lead us through a look back at their data from 2022 and also provide a quick snap shot of what they're seeing at the beginning of 2023 with regards to sales, packaging, and demographics! Want to check out some of the data before Taylor's presentation? You can download it here. This webinar is open to all.
---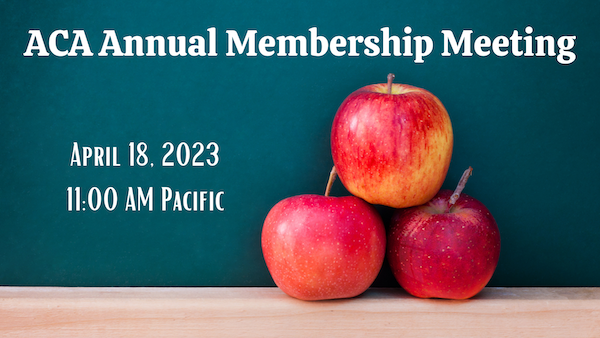 April 18 – 11:00 AM Pacific: ACA Annual Membership Meeting
The American Cider Association is pleased to invite our members to join us for the Annual Membership Meeting. We will review last year's accomplishments, examine our strategic plan, and share what's in the works for the year ahead. We look forward seeing all of you virtually and hearing your ideas for how we can promote the US cider industry. You must be an Active ACA Member to participate in the Annual Membership Meeting. You can join or renew your membership here.
---