2023 Annual ACA Membership Meeting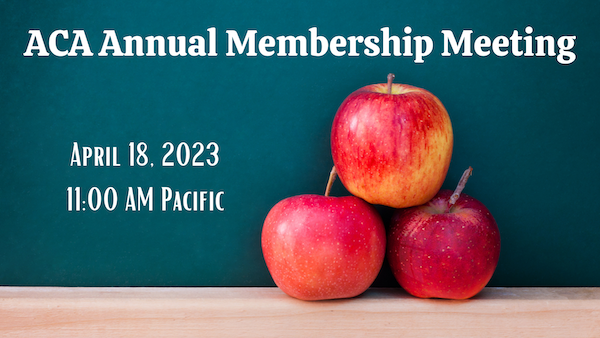 The American Cider Association is pleased to invite our members to join us for the Annual Membership Meeting. The meeting will take place Tuesday, April 18, 2023 at 11:00 AM Pacific via Zoom.
We will review last year's accomplishments, examine our strategic plan, and share what's in the works for the year ahead.
We look forward seeing all of you virtually and hearing your ideas for how we can promote the US cider industry.
You must be an Active ACA Member to participate in the Annual Membership Meeting. You can join or renew your membership here.
We will provide you with the Zoom link prior to the beginning of the meeting on April 18, 2023.