Resource Hub Now Available to ACA Members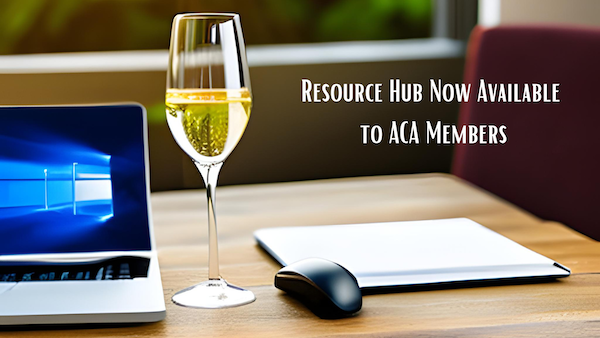 The American Cider Association is pleased to announce the launch of a new digital Resource Hub. This resource hub is exclusively for ACA members and is filled with items useful for cider businesses of all sizes. There are several categories available to help members locate the resources they need. These categories include:
Compliance & Taxes
Market Data
Marketing
Making Cider
Human Resources
Sales
Business
Cider Pairing & Evaluation
Apple Growing
The resource hub already includes a wealth of information and ACA staff will be continuing to add already created resources in the near future. In addition, members can expect a quarterly release of new resources and will be notified via email when these updates occur.
The resource hub also features a contact us button so that members can reach out to the ACA with suggestions for new resources they think would be helpful to them and fellow members.
You must be an active ACA member to access the Resource Hub. Click here to learn more about becoming a member today. Need to renew your membership? Login here to renew.