The mission of the American Cider Association is to grow a diverse and successful U.S. cider industry by providing valuable information, resources and services to our members and by advocating on their behalf.
Member Directory
Looking for insight or opportunities to collaborate? Join the ACA and connect with other members!
Nielson Quarterly Reports
Get access to detailed quarterly market reports
CiderCon Exclusives
CiderCon® is a global cider conference for cider professionals and it's available only to ACA members!
Webinars/Events
Whether you're starting up or ramping up, ACA has webinars that will help you get the information you need.
Member Forum/ FB Group
Share news and learn from other cidermakers in our members only Facebook group.
Cider Marketing Material
Gain access to ACA marketing materials to help your business thrive.
Exclusives Discounts
We're proud to work with our partners to provide members only discounts to a variety of goods and services
Membership Icon
Become a member and get an exclusive ACA member badge to use with pride!
Membership Levels and Fees
Vendor/Associate
$250-$350
$250  Independent Non-Chain Retailers and On-Premise Accounts  

$350  Vendors and Allied Trade

$350  Non-US Based Cider Company

$500  Wholesalers and Retailers
Access for entire organization
Cidery/Organization
$175-$3000
$175  Cideries in planning and/or producing 1-5000 gallons 

$350 Annual production of 5001-25,000 gallons

$500  Annual production of 25,001 -100,000 gallons

$1000  Annual production of 100,001 - 500,000 gallons

$2000  Annual production of 500,001 - 999,999 gallons

$3000  Annual production over 1,000,000 gallons
Are you a cider enthusiast or home cidermaker interested in joining the association?
Sign up for our individual level membership for access!
Questions about the right membership for you? Contact us for more info.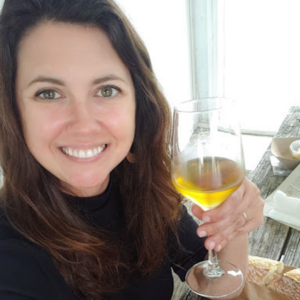 Hi cider friends. My name is Jamie Pratt and I am co-owner of Liberty Ciderworks in Spokane, Washington. At Liberty we work with local orchards to make delicious apple driven ciders using sustainable methods. Back in 2016 we joined the American Cider Association as members, and since then we have found value in many of the benefits the ACA has provided, including the Certified Cider Professional program. We find this program especially valuable because its purpose is to elevate the drink industry's understanding of cider and particularly the type of cider we produce. We are really looking forward to the growth of this program and appreciate that is purposely inclusive of small orchard inspired cideries like ours.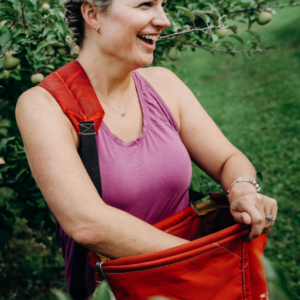 Hi everyone. This is Nicole coming to you from Michigan. At our orchard we grow over 1000 different varieties of apples on about 14 acres of trees, so that in itself comes with its own challenges, but I also came into this organization with no cidermaking background, no farming background, so it's been a lot of learning as you go. What I've appreciated most about the ACA is any opportunity to connect with people, so programs like CiderCon and through that even my introduction to Pomme Boots, which is a female focused organization, has just allowed me to connect with so many people and ask questions in forums where I feel like they really understand where I'm coming from. They welcome all these questions with open arms. We're super small. At this point it's just my husband and I running what used to be a family business and so anyone I work with or partner with I need to feel like they're a team member, I need to feel like they're pulling their weight. I need to feel like they support me. I need to feel like they're doing work that benefits me, even if on a day to day basis I'm not seeing that work. That's one of the things I appreciate the most about the ACA.
Join the Cider Community Today!
Questions about membership? We want to hear from you!