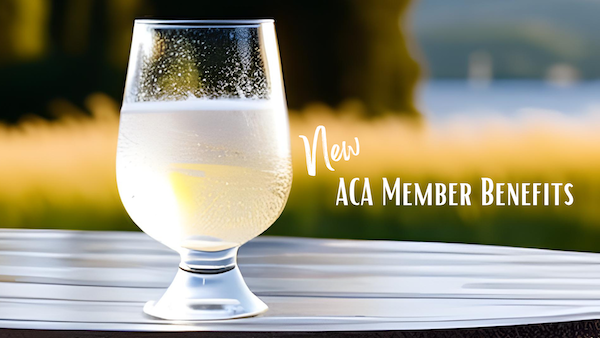 We're excited to share some new ACA member benefits with you this spring. Read on to learn more about our brand new resource hub, the new 3 Tier Beverages dashboard just released with Nielsen Q1 2023 data, and a free Crafted for All account now available to all members.
Resource Hub
We're so excited to share that our new digital Resource Hub is now live! The resource hub is exclusively for ACA members and is filled with items useful for cider businesses of all sizes. The resource hub already includes a wealth of information and members can expect a quarterly release of new resources and will be notified via email when these updates occur.
Nielsen Q1 2023 Data on New 3 Tier Beverages Dashboard
3 Tier Beverages, in partnership with NielsenIQ, is proud to be the official data supplier of the American Cider Association. Part of this partnership brings you quarterly dashboards with key market data and insights to help you drive your business forward. The first dashboard is now available with data through Q1 2023 (3/25/23).
Crafted for All Account
We've had the privilege of working with Dr. J Nikol Jackson-Beckham and her organization Crafted for All for several years now and we're so pleased to be able to expand our partnership and offer all ACA members the opportunity to create an account with Crafted for All where you'll find a wealth of resources.