New On Premise Data for ACA Members!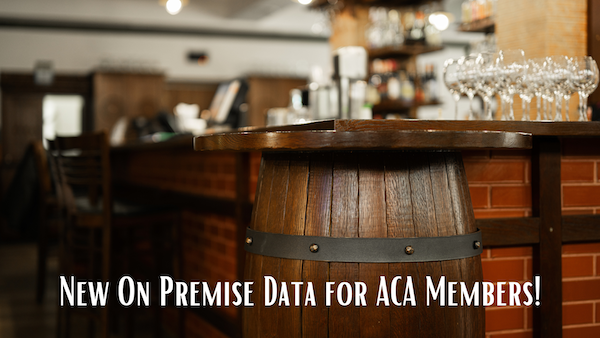 Nationally Cider is up 3.3% in On Premise channels for the 52 week period ending April 23, 2023.
That's right! On Premise data is back! We have renewed our partnership with CGA by NIQ OPM to bring our members helpful insights about On Premise cider trends. Drill down by Chain or Independent establishments, by 6 major urban markets, by national/regional brands, and by draft/package. Compare current trends to data from the last couple years to see growth and opportunities.
You must be an active ACA member to view this data. Not a member? Join now! Need to renew your membership. Renew here!