New CiderCon® Session: Strategies for Creating a Successful Blend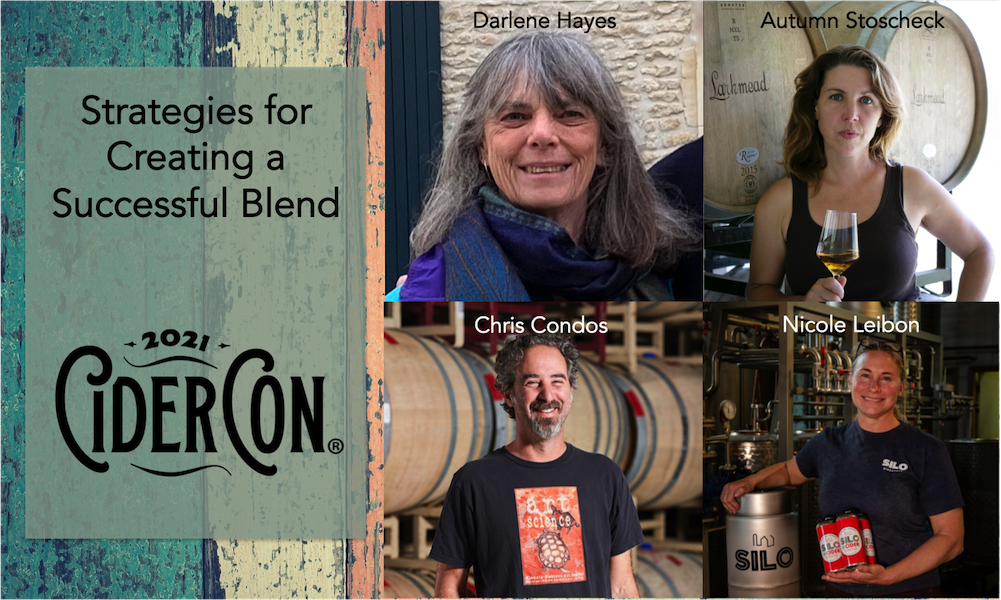 What does it take to make a successful blend? What's the best way to do a blend? How can we use blending to create a cider with that perfect aroma and flavor profile?
A finished cider can be a combination of apple varieties that have been fermented separately, a blend of different vintages, or the amalgamation of a multiplicity of fermentation vessels combined to assure consistency in a release. Blending to create the perfect aroma and flavor profile in that cider is an essential skill, but one that takes time and effort to learn. Our panelists will share their many years of blending experience which will help you to jump start a new skill or give you tips that will take your blending game to a new level.
Join Darlene Hayes, Nicole Leibon, Autumn Stoscheck, and Chris Condos as they discuss these questions and more during their session at CiderCon® 2021.
This session is in the Cider Production Track sponsored by CINA.