NEW! Additional Richmond Tour Added for CiderCon 2022!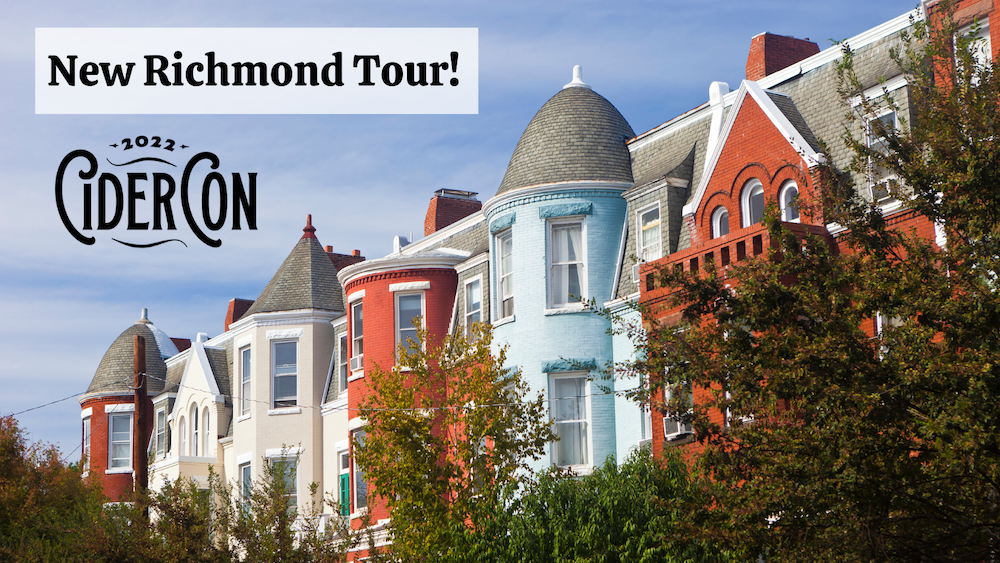 That's right cider people! There was so much demand for tours that we decided we needed to add one more. A big thanks to the Virginia Wine Board and Virginia Association of Cider Makers for their work in planning this new tour! Now, what do you need to know about this new tour?
Richmond Cider Tour
9:00am – 4:00pm Departure from Richmond Marriott Hotel
$75 includes transportation, lunch, and tastings at 5 cideries
Enjoy getting to know the Richmond area and cider scene with this tour of five cideries. You'll start out your day with tastings at Bryant's Small Batch, then head on to Hardywood Craft Brewing to taste their line-up as well. Following lunch (and cider) at Courthouse Creek Cider you'll take a tour of their facility before heading on to taste at Blue Bee Cider. The day will wrap up with a tasting at Buskey Cider before returning to hotel.
Already registered for CiderCon® 2022, and you'd like to add this tour? You can buy a ticket for this tour HERE.
Not registered for CiderCon® 2022? You can add this on during the registration process. You can register HERE.