CiderCon 2022 Schedule Released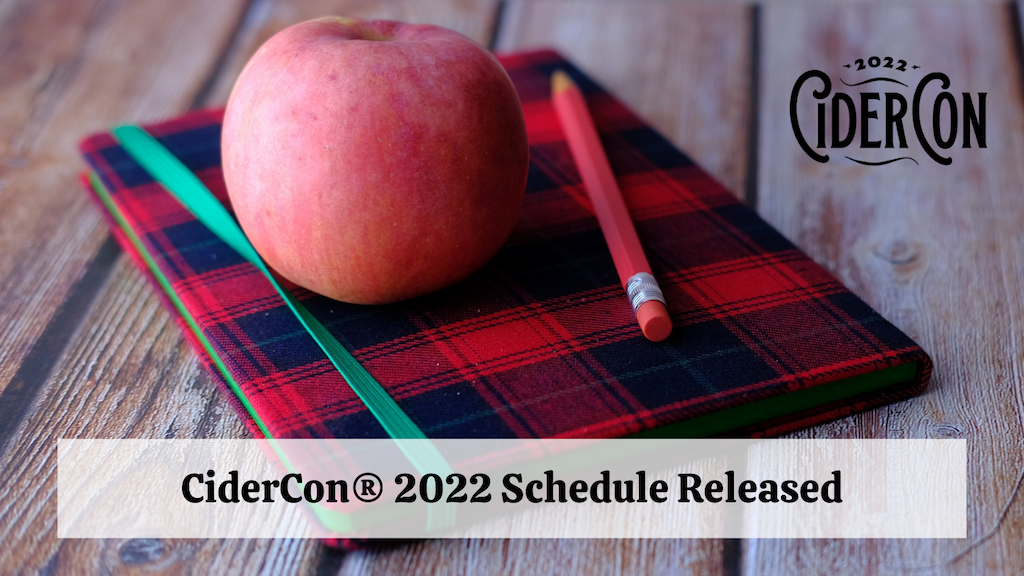 The American Cider Association is please to share the first draft of the CiderCon® 2022 Schedule! With tours, tastings, educational workshops, demos and more, CiderCon's return to an in-person event is bound to be one of the most energetic CiderCons to date. Early registration numbers have been record breaking, with more than 400 people already signed up by November 15!
We've produced this draft schedule to help you with your CiderCon® 2022 planning. More session are being added each week and the schedule will be updated to reflect those additions. Session times may change as the schedule finalizes. Some sessions require separate registration which can be done during checkout. Details can be found on these sessions on the CiderCon® 2022 Registration page. Following our health & safety guidelines is necessary to participate.
For more details on all things CiderCon® 2022, you can head to the CiderCon® Website. You can download the draft schedule here.