Now Accepting Nominations for ACA Board of Directors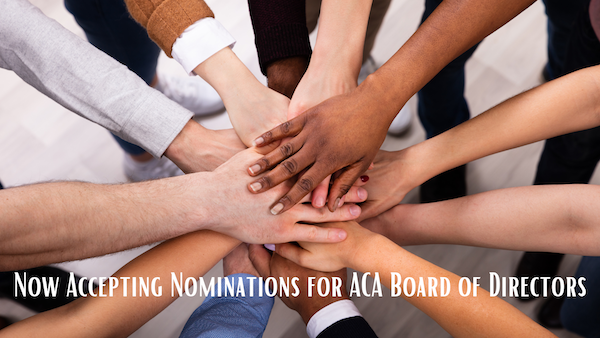 Do you have a passion for growing the cider industry? Are you looking to find a platform for your ideas, where you will be seen and heard? Would you like to work with a group of like-minded industry leaders to create positive change?
If you answered "Yes" to these questions, YOU ARE IN LUCK! The ACA is looking to fill two At Large seats on our Board of Directors. Our annual nomination window is now open, and we want to hear from YOU! Elections will take place electronically during CiderCon® 2024 in Portland, Oregon in January. All U.S. member cideries are eligible to vote (1 vote per cidery).
Although it is not required, we strongly encourage candidates to have an ACA volunteer history before running for office.
Please see below for more specifics on service and how to apply:
Positions are open to any active ACA member cidery in the U.S., regardless of size.
Applications are due by December 8, 2023.
To qualify for candidacy, you must be a permanent employee of a bonded cidery, producing cider in the U.S.
Incumbents may be running for their seats again.
Terms are three years.
Applicants will be reviewed when the submission window has closed
Qualified candidates will receive further instructions on developing their platforms and what board service includes.
Have more questions about board service? Schedule a chat with ACA CEO Michelle McGrath by clicking here.
To submit your nomination by the December 8 deadline fill out the self-nomination form.