ACA Welcomes New Certified Pommelier™, Industry Veteran Nicole LeGrand Leibon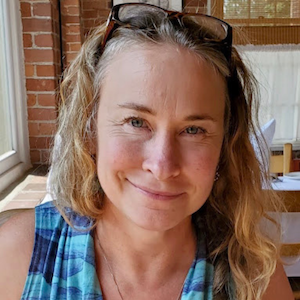 The American Cider Association is thrilled to announce that Nicole LeGrand Leibon has passed the Certified Pommelier™ exam. Deeply experienced in cider, from orchard to package, Nicole has been there for industry growth from its modest beginnings to the juggernaut it is today. Nicole joined Farnum Hill Ciders and Poverty Lane Orchards in 2000, where she helped create a style that honored the terroir and the fruit, while gaining renown for the best ciders in America. In 2018, while finishing her 19th harvest at Farnum Hill Ciders, Nicole went on to expand her skills to distilling. She became the Assistant Distiller at SILO Distillery in Windsor, VT, as well as Head Cidermaker. Currently, Nicole is the cider blend consultant, LeNose Knows and a board member for the Cider Institute of North America (CINA). Nicole is the first person from Vermont to become a Certified Pommelier™.
The Certified Pommelier™ certification was developed to move beyond a fundamental understanding and to encourage cider professionals to think critically while demonstrating a higher understanding of the elements of cider. The rigorous test consists of five types of questions: short answer, fill in the blank, matching, essay and blind sensory (based on tasting).
While the Certified Pommelier™ exam is designed to be challenging, the ACA is dedicated to making sure all of the information tested on is accessible for all who desire to learn. To that end, the ACA recently announced the release of their new textbook to help candidates prepare to take the exam with just one resource. Those interested in preparing for the exam can purchase the new textbook through Kindle Direct Publishing. In addition, sensory analysis practice webinars and a Facebook study group are continually being updated with resources for candidates studying for the exam. Links to all CCP resources can be found on the ACA's website.
The ACA has recently announced several new sensory analysis webinars and exams for those interested in pursuing their Certified Pommelier™ designation. Upcoming events include:
Contact the ACA's Education Operations Manager Jennie Dorsey if you have questions about the Certified Cider Professional program or are interested in taking either the Level 1 or Certified Pommelier™ exams. You can also learn more at https://ciderassociation.org/certification.
###