Archive for February 2019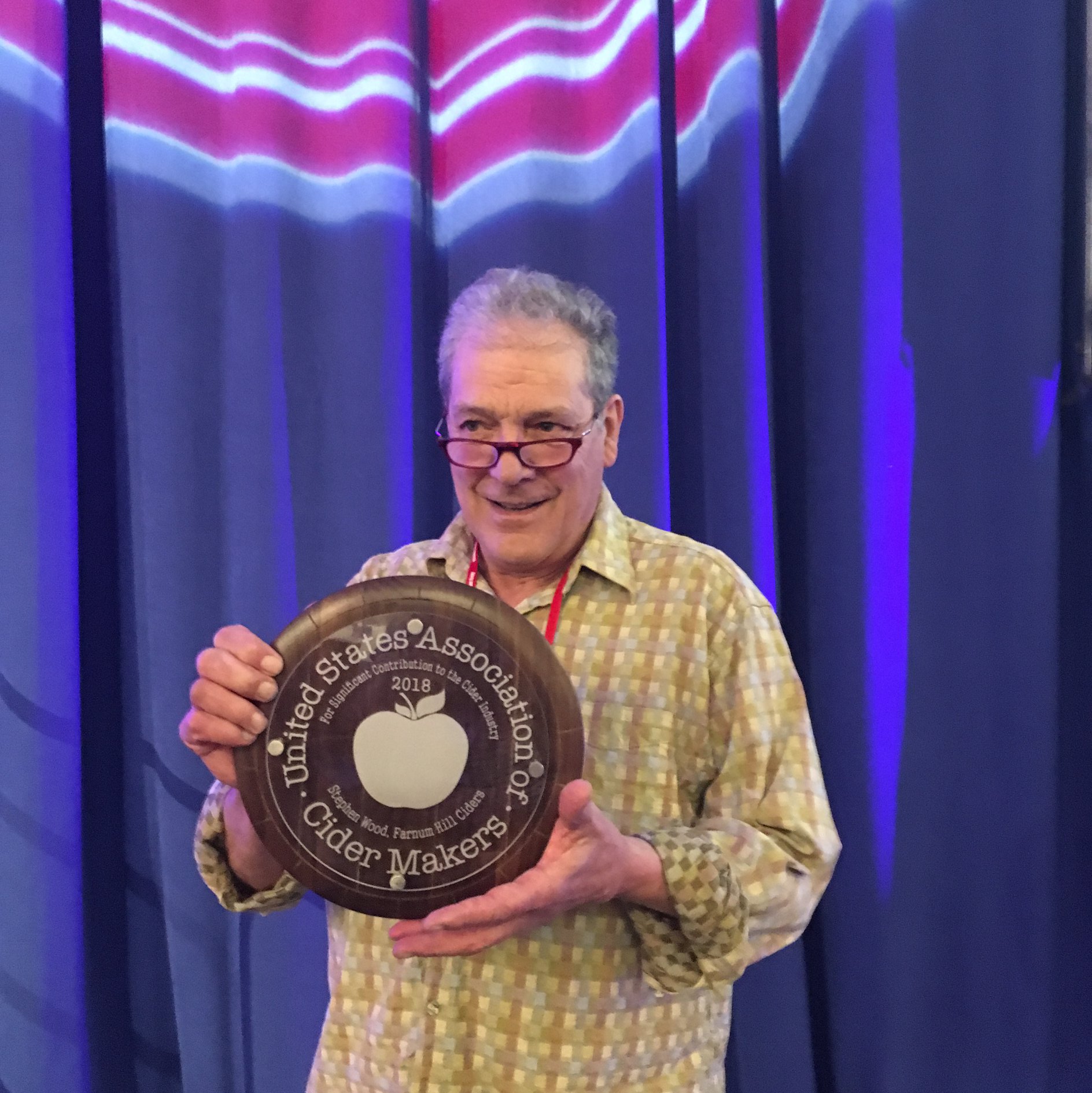 The results are in! Here's a complete list of 2018 American Cider Association Award Winners. All our award winners are selected by American Cider Association members, except for Member of the Year and Significant Contribution to the Cider Industry Awards which are selected by the American Cider Association Board of Directors. This is the fourth year we've honored people who are doing great things for cider. We added some new categories in 2018 to represent the entire ecosystem of the cider industry. Learn who this year's winners are:

2018 American Cider Association Award Winners

For Significant Contribution to the Cider Industry: Stephen Wood, Farnum Hill Ciders, Lebanon, NH
American Cider Association Member of the Year:2 Towns Ciderhouse, Corvallis, OR
Cider Journalism Excellence: "Think You Know What Cider Is? You're Probably Wrong," by Jason Wilson, The Washington Post Read it here
Cider Server of the Year: Jennie Dorsey, Schilling Cider House, Portland, OR
Grower Advocate of the Year: Dr. Gregory Peck, Cornell University, Ithaca, NY
On-Premise Establishment of the Year: Solstice Wood Fire Cafe & Bar, Hood River, OR  Learn more here.
Off-Premise Establishment of the Year: Binny's Beverage Depot, Chicago, IL
Cider Event of the Year: Colorado Cider & Beer Circus, Copper Mountain, CO
Regional Cider Establishments of the Year
Pacific Northwest: Capitol Cider, Seattle, WA
East: Fingerlakes Cider House, Interlaken, NY
Mountain West: Horse & Plow Tasting Room, Sebastopol, CA
South: Urban Orchard Cider Co., Asheville, NC
Midwest: Jefferson County Ciderworks, Fairfield, IA
Regional Distributors of the Year
Pacific Northwest: Maletis Beverage, Portland, OR
East: Crush Distributors, Yarmouth, ME
Mountain West: Elite Brands of Colorado, Denver, CO
South: Artisan Beverage Group, Charlotte, NC
Midwest: Abu Nawas Beverage, Elkader, IA
Congrats to all the winners!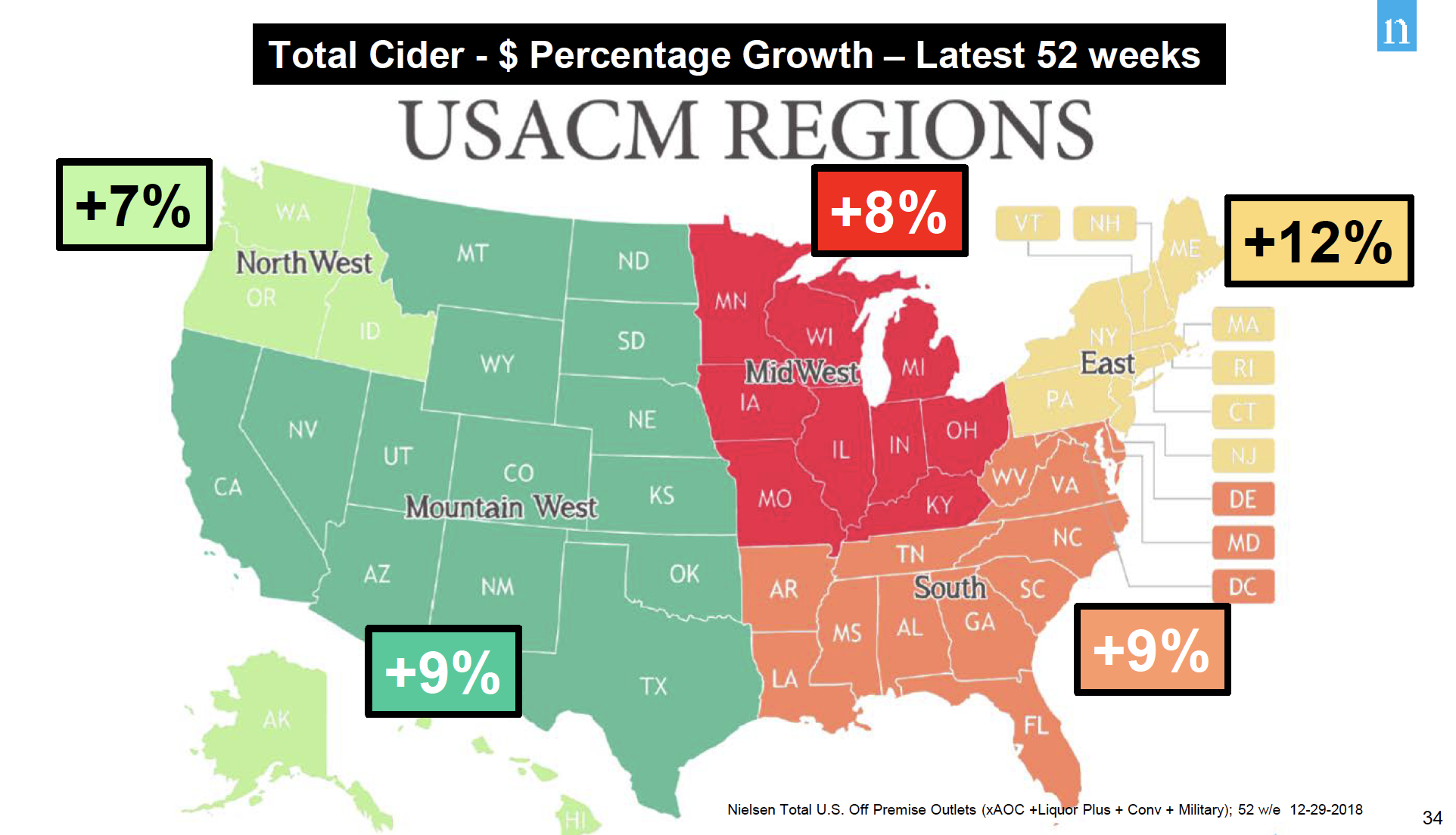 A recap of Nielsen's keynote presentation at CiderCon 2019 in Chicago.
For the last three years we've been honored to have our partners at Nielsen present on the state of the cider industry during CiderCon's opening session. They offer many of our members individual services, but we work with Nielsen to bring our members broad analysis that can help you with business pursuits and decisions. We are grateful for our partnership with Nielsen, and we hope that you will make sure you've sent them your labels and UPCs to enhance the value of this partnership.
We wanted to give you a quick recap of the points they delivered a week ago today. You can download their slides here: Nielsen Pres'n at CiderCon 2019_2-7-2019.
Total off-premise (aka retail) sales were up 8.4% for the cider category in 2018.
The category did over $500 million in off-premise sales last year.
Cider retail sales dollars are 10x bigger today than 10 years ago.
40% of cider drinkers are between the ages of 21 and 29.
Cider is the most gender balanced alcohol category, with 51% of drinkers being male and 49% of drinkers being female.
Cider grew faster than beer, wine or spirits last year. Cider was edged out by Flavored Malt Beverage (FMB) growth, however.
Cider is growing, but is still less that 1% of alcoholic beverage market share.
The National Beer Wholesaler Association's "Beer Purchasing Index" survey shows cider is an expanding segment with respect to distributor purchasing orders.
Cider conversations online grew 11%–more than craft beer and alcoholic beverage category as a whole.
Cider's growth was led by nationally distributed rosé ciders (chiefly Angry Orchard and Crispin) and by regional/local brands.
All 5 of American Cider Association's geographical regions experienced positive growth in cider sales for 2018 (off-premise).
Regional and local cider retail sales increased 23% in 2018 (local craft beer increased 9.3% in 2018).
23 brands exceed the $1MM retail sales mark AND had double digit gains in 2018.
Regional/local cider is now 1/3 of cider retail sales.
Off the top 25 cider brands, 17 of them are regional or local brands.
Cider's total sales rely more heavily on on-premise sales that the other sectors, which are all about 50/50 on/off-premise.
On-Premise retail sales were down across the board for cider: draft/packaged, national/regional.
Some growth was seen for citrus, stone fruit and fruit-combo flavored ciders.
Cider sales are 4.5X larger than FMB sales in on-premise
Cider drinkers visit on-premise establishments more often than beer drinkers, and cider drinkers spend more money.
Nearly a quarter of cocktail drinkers age 21-34 report drinking cider cocktails.
Cider share of Beer/FMB/Cider today (Off plus On Premise) is

1.6%

today (dollars)
Nielsen closed with this challenge: What If Cider's Share of Beer in U.S. increases by 1 point? U.S. Cider sales would increase +65%, (over $800MM more than today).
Contact speaker Danny Brager (danny.brager@nielsen.com) with your questions or to submit your labels for their database.
As a American Cider Association membership benefit, detailed Q1-Q3 on- and off-premise reports are available for just $50 per quarter. Contact Ellen@ciderassociation.org if you'd like to purchase any of these today. Q4 will be available shortly, to be followed by our annual report on the cider market.
Cider Association Elects 2019 Board of Directors
Paul Vander Heide of Michigan Reelected as President
Portland, OR (February 8, 2019) –The American Cider Association (American Cider Association) elects a new slate of directors and officers each year during its annual meeting which takes place during CiderCon – the industry conference for American Cider Association members held each February. CiderCon 2019 took place at the Hilton Chicago from February 5 to February 8. At CiderCon this week, American Cider Association welcomed new leaders, reelected others and thanked those retiring their service for all they have done to support a growing cider industry.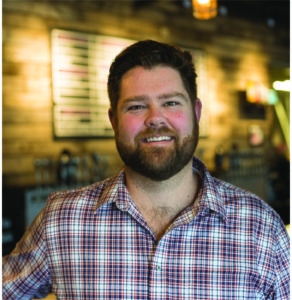 Paul Vander Heide of Vander Mill Cider in Grand Rapids, Michigan, has been reelected to the office of President by the American Cider Association Board of Directors. Paul has served on the American Cider Association board since February 2016. During that time, he has been committee chair for American Cider Association's Certified Cider Professional program, a cider credentials program similar to Cicerone for beer. Paul had previously served as American Cider Association Secretary and Vice President before being elected American Cider Association's President.
"The beverage industry continues to change at a rapid pace and cider has its own unique challenges and opportunities," said Vander Heide. "We are stronger when we work together, and I'm proud to continue to do my part to advocate for cider industry stakeholders across the country."
Vander Heide also sits on the boards of the Michigan Cider Association and the Cider Institute of North America.
"This is the first year American Cider Association members have been allowed to vote for board members whether or not they were physically present at CiderCon," says Michelle McGrath, Executive Director of American Cider Association. "We made the change to ensure that all members have a voice in the selection of the American Cider Association leadership team."
ADDITIONAL American Cider Association BOARD OFFICERS FOR 2019
Brooke Glover of Swilled Dog Hard Cider in Franklin, West Virginia, was elected as American Cider Association's Vice President. Brooke joined the American Cider Association Board in 2018 and will continue to serve as a Member At Large.
Ben Calvi of Vermont Hard Cider Company in Middlebury, Vermont returns for a second term on the board and was reelected as Treasurer by the 2019 American Cider Association Board of Directors.
Eric Foster of Stem Ciders in Lafeyette, Colorado, serving the third year of his first term, was reelected by the board to continue as the Secretary of American Cider Association.
OTHER DIRECTORS: In addition to its Officers, the American Cider Association Board consists of Regional Chairs, Members At Large and three Large Cidery Seats. Eleanor Leger, Eden Specialty Ciders of Vermont and David C. Thorton from James Creek Cider House of North Carolina have been elected to represent Eastern and Southern cideries respectively. Leger returns for her second term after a one-year hiatus. "I would like to support and promote the work of regional associations, and will work to build a strong and vibrant cider community in the Northeast," says Leger.
Commenting on his election, Thorton says, "I'm pleased to be able to contribute to the board's current 'big tent' philosophy in promoting the growth of the industry at large by aiding in the definition and standardization of product language, and through consumer education about various product styles. I feel strongly that development of cider as a beverage sector will open doors for smaller orchard based and niche producers to increase sales by increasing awareness."
Continuing their service on the board are these Regional Board Chairs:
Eric Foster of Stem Ciders in Colorado representing the Mountain West;
Marcus Robert of Tieton Ciderworks in Washington representing the Northwest; and,
Dan Young of Tandem Cider in Michigan representing the Midwest.
In addition to their board officer duties, Paul Vander Heide has been reelected as an At Large Member, and American Cider Association Treasurer Ben Calvi has been elected a Large Cidery board member. Other At Large board members include Brooke Glover of Swilled Dog Hard Cider and Sam Fitz of ANXO Cider in Washington DC. Additional Large Cidery board members include Brian Shanks of Bold Rock Cider in Virginia and Ryan Burk of Angry Orchard in New York.
###
MISSION: The American Cider Association is an organization of cider and perry producers in the United States. Its mission is to grow a diverse and successful U.S. cider industry by providing valuable information, resources and services to American Cider Association members and by advocating on their behalf.
For more Information Contact:
Michelle McGrath | Executive Director
American Cider Association
Michelle@ciderassociation.org