Pick Cider for The Holidays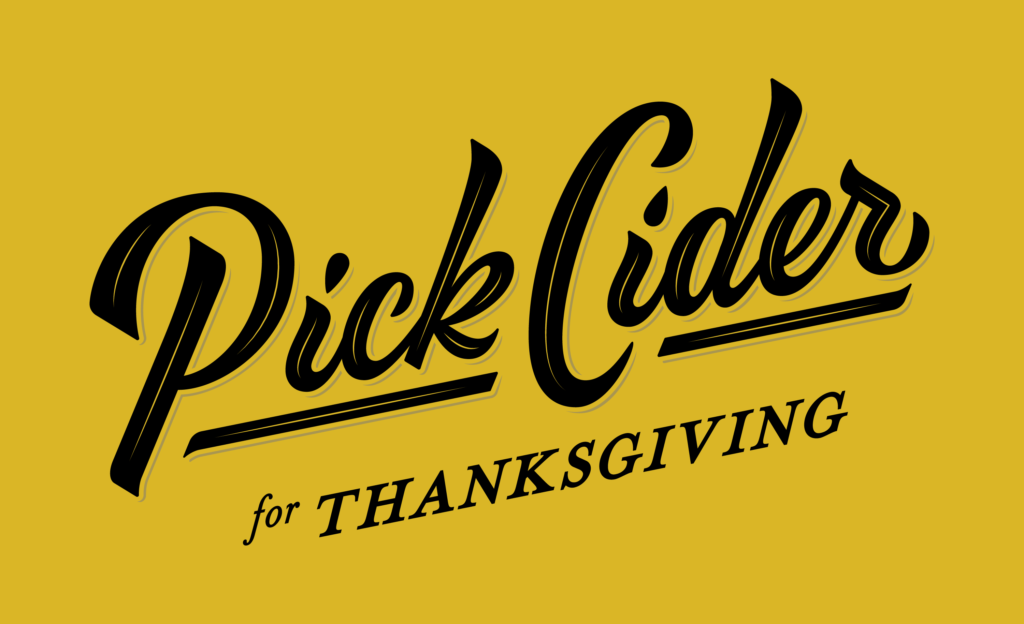 Thanksgiving is one of the biggest weeks of the year for cider, and November and December is a time to shine! We are once again offering members free promotional materials as a membership benefit. All print material orders will include tabloid-sized Thanksgiving posters and generic holiday/Christmas double-sided table tents. 
Your membership must be current for us to ship you materials, pitch you in articles, or re-share your social media campaigns. Thanks for logging in to ciderassociation.org to renew if your membership is due. 
Looking forward to sharing the cider word this holiday season!
Pick Cider® is a registered trademark of American Cider Association.