New Item Coding for UPCs with NIQ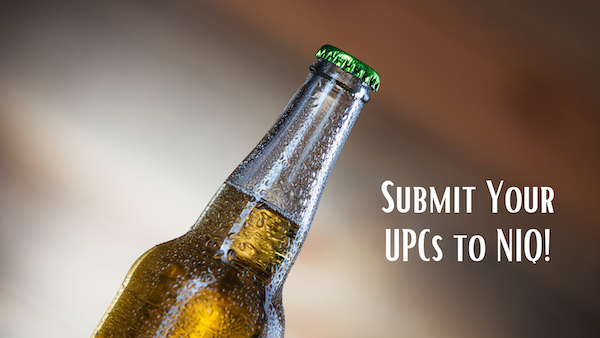 We want to make sure your cider is accounted for in national sales data. It's important every cider is included so we can have an accurate picture of the cider industry and collect data that you can use when pitching your ciders to wholesalers and retailers around the country.
Please find below detailed instructions for how to submit new products to NIQ (formerly Nielsen).
To get NEW UPCs added:
Fill out the NPC 2023 Form.
Send both the form and correct photos (see below for photo guidelines) to Mary Mills at 3 Tier Beverages and she and her team will make sure everything is good to go for NIQ. She recommends uploading images to a shared drive (Dropbox or Google Drive) in order to preserve image quality.
Photo Guidelines:
Below is an in-depth photo guideline to follow when submitting photos to NIQ to get new UPCs coded or current ones updated.
Nielsen accepts 2 types of photos:
3D: Photos of the real 3D item.
Flat: 2D photos of the label/box.
Nielsen is VERY PARTICULAR about the photos needed so below are the guidelines to follow. The images needed are described below, flat photos are best if you have them. If not, please send images of the actual item. For either type of photos you choose to submit, Nielsen requires photos of:
Clear images of all 6 sides, including top & bottom of the individual product
Clear images of all 6 sides, including top & bottom of the packs (2/4/6/12pk/etc) are needed if they are not sold individually
Make sure photos are in jpeg format or else they will NOT be accepted
They need to be clear, have a neutral background, and high resolution so no blurring when zoomed in
Professional photos are not required
Click here to view photo examples for both 3-D and Flat.
Have questions? Email our NIQ contact Ryan Sisto.