New and Updated Cider Share Returns to CiderCon!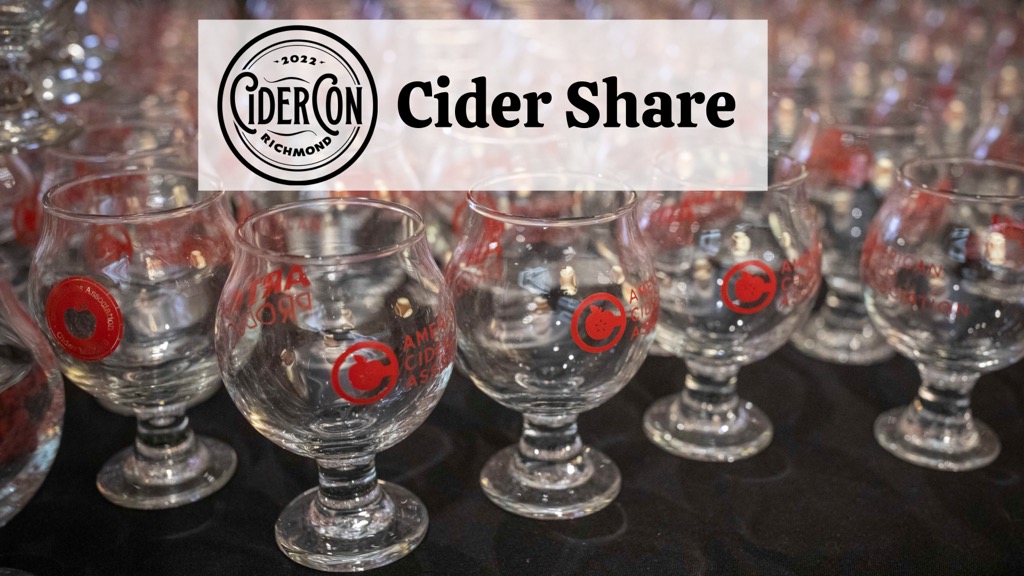 UPDATE 01/25/2022: The 4:00pm Cider Share is Sold Out. If you are already registered and would like to add the 6:00pm Cider Share on to your registration please email Ellen and she will add you and you can pay when you check in at the registration desk. If you are not registered, Cider Share can be added on during the registration process.
CiderCon® is thrilled to present an in-person conference and trade show in Richmond, Virginia from February 1-4, 2022 for American Cider Association members. Our beloved welcome reception, Cider Share, is also back! 
There are two Cider Share receptions on Wednesday, February 2, 2022, a 4:00pm salon and 6:00pm salon. Tickets to Cider Share will be $20 per person. Each Cider Share time slot will be limited to 200 people. Please read the complete Health and Safety Guidelines for more information about the American Cider Association's COVID-19 protocol for CiderCon® 2022.
Each Cider Share Salon will feature 25 different cideries, representing cider from around the US and the world. Featured cideries will be chosen using a lottery along with considerations of geography and style. If you would like to be considered as a featured cidery at Cider Share 2022, please select that choice during the CiderCon registration process. The lottery drawing will be held in early November and those selected will be notified via email with further details.