Live Sensory Analysis Webinar with Ploughman's Cider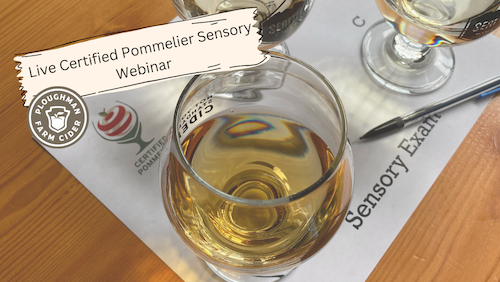 Looking to up your sensory analysis skills? Studying for the Certified Pommelier™ Exam at CiderCon® 2023? Join our Certified Pommelier™ panel in a live practice sensory webinar featuring cider from Ploughman's Cider on November 17 from 4-6pm Pacific. Cost to attend the workshop is $15 for ACA members and $30 for non-members.
This webinar will also be available to rewatch and practice as a prerecorded event.
Ploughman's has generously created a limited time Sensory Analysis Bundle for this webinar. You can purchase the cider bundle here.