Harvest Driven Cider Segment Survey Report Webinar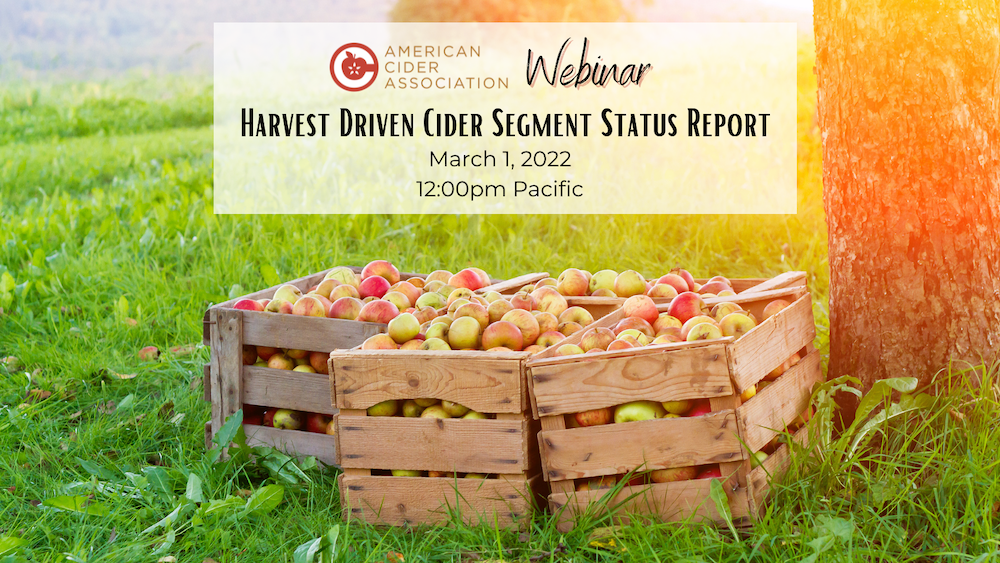 Join us March 1, 2022 at 12:00pm Pacific for analyses of the harvest driven cider segment of the cider industry. Harvest driven cider makers are defined as those for whom 75% of their annual cider production is are pressed once per year at or close to the date of harvest and are aged for a minimum of three months prior to packaging. Because this segment of the cider industry is often smaller producers who don't sell in markets captured by Nielsen data or retail data scanner providers like IRI, the American Cider Association decided to launch an annual harvest driven cider survey. This inaugural survey was undertaken by Michael Uhrich of Seventh Point Analytic Consulting. He has taken a deep dive into the data to suss out the current status of the harvest driven cider segment and will present these results with us in this webinar.
This webinar is for ACA members only. You can log in, join, or renew your membership here.
Registration closes February 28, 2022 at 1:00pm Pacific. Information to join via Zoom will be sent after registration closes on February 28, 2022.