Creating Consumer Excitement with Food Pairing Suggestions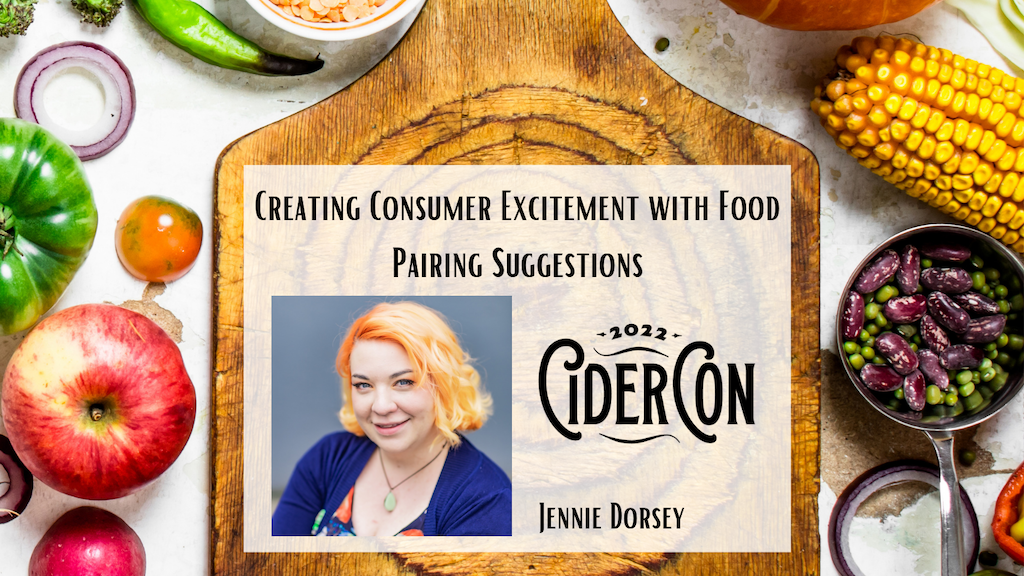 Pairing food and cider is an important key to helping people learn to love the complexities and nuances of cider, but we all understand that it can be tricky business. Join us for a dive into putting theory into practice in this session with our Cider Education Outreach Manager, Jennie Dorsey at CiderCon® 2022 in Richmond, Virginia from February 1-4, 2022.
Creating Consumer Excitement with Food Pairing Suggestions
We all know the "Four C's" of food pairing, but putting theory into practice can be a little intimidating, especially for members of your tasting room staff that are just beginning their adventure with cider. In this session, cider and food pairing expert Jennie Dorsey will walk you through a pairing framework (with tasting samples!) that you can take back to your business, train your staff, and watch your sales grow.
About Jennie Dorsey
Jennie Dorsey is founding member of Pomme Boots Society for women in the Cider Industry and has held numerous positions since she first entered the Cider Industry over a decade ago. Jennie actually began her journey in the coffee industry where she was a nationally ranked competition barista and trainer specializing in sensory analysis with a focus on food pairings.  The skills honed in competition led her on the path of beverage discovery, where she fell in love with cider and it's unmatched pairing possibilities. Jennie is a working member of the Cider Certification team, and she was given the distinguished award of Cider Server of the Year in 2018 by the ACA. Jennie is passionate about food and beverage of all kinds, cinema, vintage lifestyle and can always be spotted by her brightly colored hair. She joined the ACA staff in 2021 as our Cider Education Outreach Manager.