CiderCon Session: Can I Say That? Health and Nutrition Labeling Restrictions and Requirements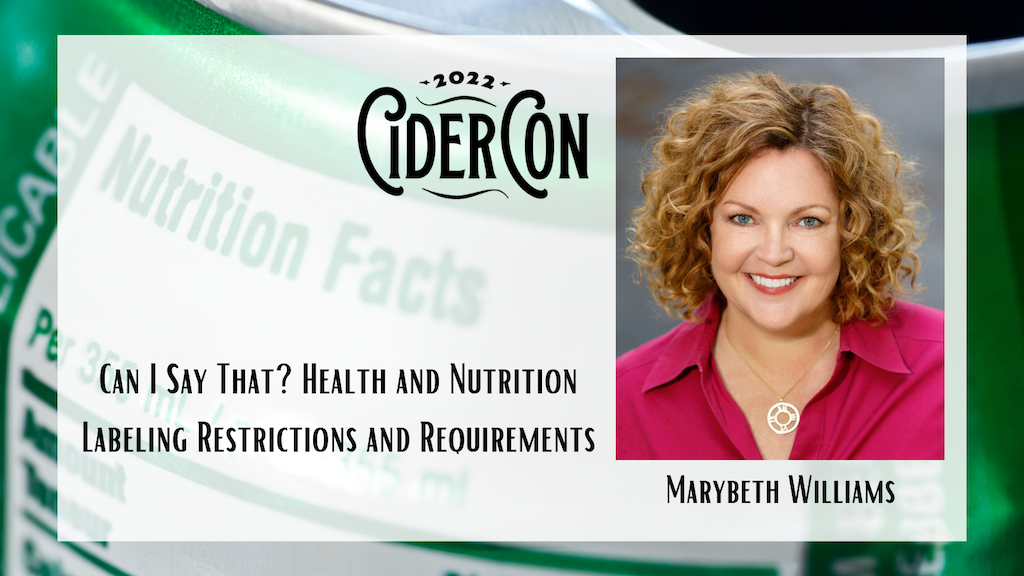 Both the TTB and the FDA regulate what you can, can't and MUST say on your cider packaging and in your promotions. Amidst a consumer-driven health craze, it's important to know how these regulations impact your cidery. In this workshop, beverage-specialist attorney Marybeth Williams will walk you through these regulations when it comes to health claims and nutrition disclosures. She will cover the regulations for ciders both over and under 7% ABV.
About Marybeth Williams
Marybeth Williams is President of Williams Compliance and Consulting Group, LLC, near Richmond, VA, which provides compliance services and legal consulting to the alcohol beverage industry.  She works with suppliers, focusing on the day to day compliance issues and trade practice parameters within which industry members must function.   Ms. Williams graduated from the University of Denver College of Law in 1996, and has practiced in both the public and private sectors.