Bulk Company Discounts for CiderCon® 2021!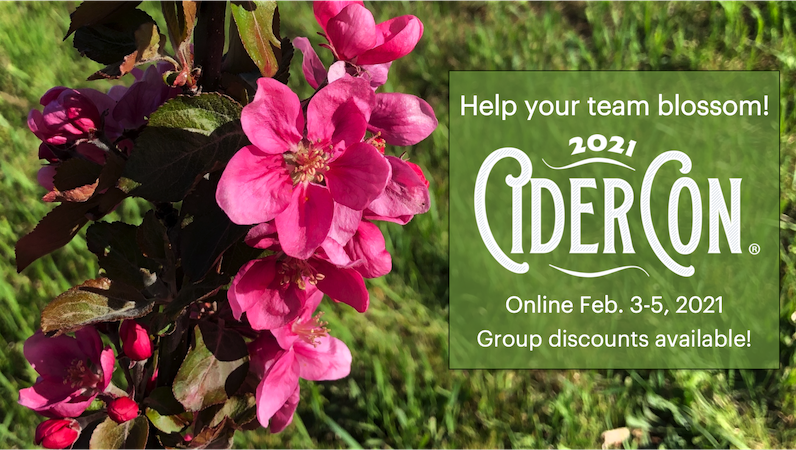 There has never been a better time to bring your whole team to CiderCon®!
The best thing about CiderCon® going virtual this year is that it means you can bring more of your team to the party! With lower registration fees, not to mention no airfare, hotel, and travel expenses to limit you, so many more of your team members can enjoy the knowledge, camaraderie, and fun that CiderCon® has to offer, all from the comfort of their home or office.
Not only that, but we are offering some awesome discounts when you register your crew together! Bulk discounts are available to team members working for the same company. Check out the discount table below and then contact Ellen for your discount code!
Still on the fence about how many people to bring? Check out why Mark Ray, owner of Stowe Cider, is bringing his whole team for CiderCon® 2021!
"Since first attending CiderCon in 2016 we haven't missed one yet. The diverse educational sessions and networking opportunities offer something for every focus and each member of your team. I can safely say we wouldn't be where we are today without those experiences and are beyond grateful for the community that this conference has created. We are so excited to include the entire team in CiderCon this year and have no doubt that although it will be different, it will be just as beneficial in building the knowledge of our team while raising the cider community up in a time of need."

Mark Ray, Owner & Cidermaker, Stowe Cider