ACA Partners with Taproom Success for New Member Benefits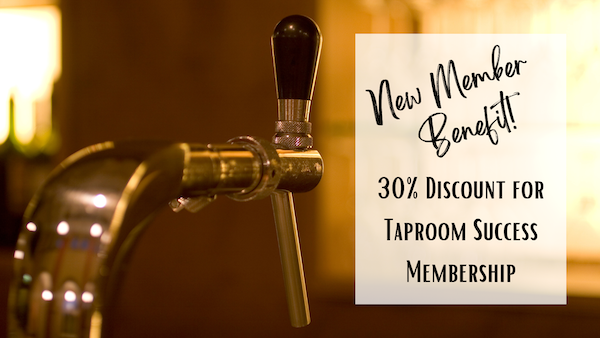 The ACA is pleased to share that we have partnered with Taproom Success, a project of Craft Brewery Finance, to offer several benefits to our members.
30% Discount on Taproom Success Membership: ACA members will receive a 30% discount for their membership to Taproom Success. Taproom Success is designed to offer the professional development needed to build new skills on customer engagement, selling tactics, and taproom finances.
The Taproom Success Membership provides you with tools, resources and access to experts so that you can achieve success in your taproom business.
What you'll get:
The Taproom Success Blue Print Course
Taproom Manager Certification Program (available with quarterly and yearly memberships)
Direct access to instructors
Monthly calls with taproom experts
Taproom Mastermind group with your peers (only available with annual membership)
All members will also receive Taproom Success emails with exclusive offers and announcements. Members may be contacted by Craft Brewery Financial Training and Secret Hopper.
ACA members can find special links for the 30% discount on our Member Discounts Page.