ACA Announces June Dates for Virginia Cider Ed Road Show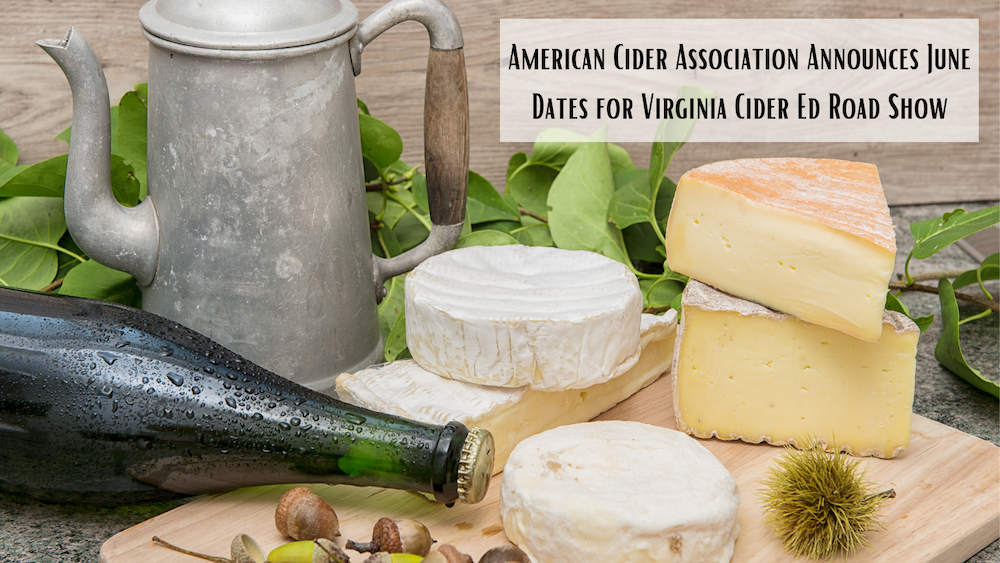 The American Cider Association (ACA) is hitting the road to partner with Virginia cideries and chefs to teach food and beverage professionals about the diversity and versatility of Virginia hard ciders. Workshops will be held in Alexandria, Charlottesville, Richmond, and Hampton during the week of June 6-9, 2022. The events will be free, but sign up is required to participate in these introductory cider education sessions.
Each workshop will be tailored to the cidery and city where it's taking place with a focus on exploring ciders made with Virginia grown apples, crafting trendy cider cocktails, and mastering delicious cider pairings. Jennie Dorsey, a Certified Pommelier™ and the Cider Education Outreach Manager for the ACA, will be leading the cider learning, tasting and pairing experiences.
The ACA hopes to draw a wide swathe of participants from the food and beverage industry, including bartenders, servers, kitchen staff, distributors, bottle shop owners, and anyone else interested in learning more about cider.
"This is a great opportunity for Virginians to learn more about the cider being made here and help support the growth of the industry in Virginia and beyond," says David Glaize, a Virginia apple grower and cidermaker who was recently elected to the ACA board of directors.
The ACA is able to offer this opportunity through a grant from the USDA Agricultural Marketing Service, in partnership with the Virginia Department of Agriculture and Consumer Serves and the Virginia Wine Board.
"We see education as vital to the continued growth of the cider industry across the United States. We hope that these events will be something we can recreate in states across the country to help educate food and beverage professionals about cider," comments ACA Executive Director Michelle McGrath. "But there is something very special about Virginia's cider–the apples," she added.
Learn more about the Virginia Cider Ed Road Show and sign up for one (or more) of the events at: https://ciderassociation.org/virginia-cider-ed-road-show/. If you have questions about the Road Show or other cider education opportunities please contact Jennie Dorsey at jennie@ciderassociation.org.
###