5 Reasons to Register for the Certified Pommelier Exam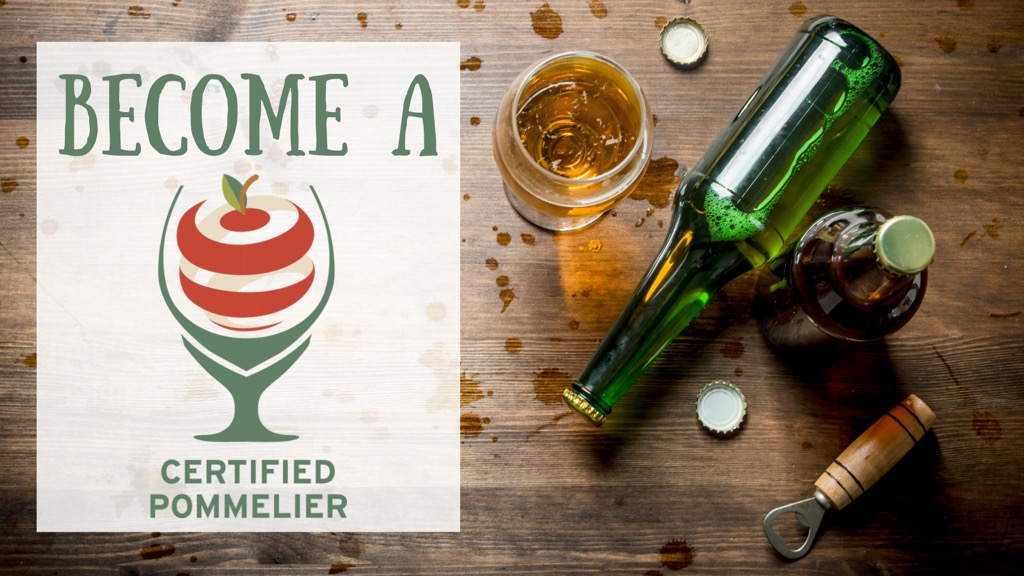 CiderCon® is right around the corner, and that means so is your next chance to join the elite crew of Certified Pommeliers™ that are spreading the good word about cider around the country. The exam itself will take place on February 1, 2021 during CiderCon® at the Richmond Marriott Hotel. That leaves plenty of time to prepare and we have plenty of resources to help you (see below)!
5 Reasons to Register
Still on the fence about taking your exam? We can think of a few reasons why you should:
Research. That's right, drinking lots of different ciders (as if we needed a reason) will actually help you prepare for your exam!
Mastery. You too can be a master of the language of cider and help share that knowledge with others.
Prestige. Pass your exam and show the world that you are one of the top experts in the cider industry.
Experience. By learning more about the intricacies of cider you learn to love cider even more.
Camaraderie. When you pass your exam you will join an amazing group of cider professionals that love cider and spreading the love just as much as you do.
Okay, we said 5 reasons, but really, we thought mentioning research (a.k.a. drinking cider) again might be worthwhile.
Register Now!
For ACA members, the exam is $125 per attempt. There is a discount code that members can access to receive the exam at the membership rate of $125. That discount code can be found here. For non-members, the exam is $200. You can register for the exam here.
Get Studying!
Now, about those resources we mentioned. When you sign up to take your Certified Pommelier™ exam, you will be provided with a study guide and access to webinars to help you develop your knowledge and skills.
There are several books that will also help you further develop your understanding of cider, apples and history. We have created a list with our recommended reading materials. You can access this list by clicking here.
And there's a dedicated Facebook Group with prep materials and in depth peer conversations.
Want more to fortify your cider knowledge? We highly recommend interviewing cidermakers and cider tenders to help prepare. Blind tasting flights are also good prep. See research in our list above!
Questions?
Contact our Cider Education Outreach Manager Jennie Dorsey with any questions you might have.
Don't miss out on you chance to join this elite community of cider professionals by taking the Certified Pommelier™ Exam at CiderCon® 2022 in Richmond, Virginia in February!
A huge thanks to our CCP and Certified Pommelier™ sponsor: