Webinar: How Cideries Like Santa Cruz Cider Are Preventing Catastrophic Climate Change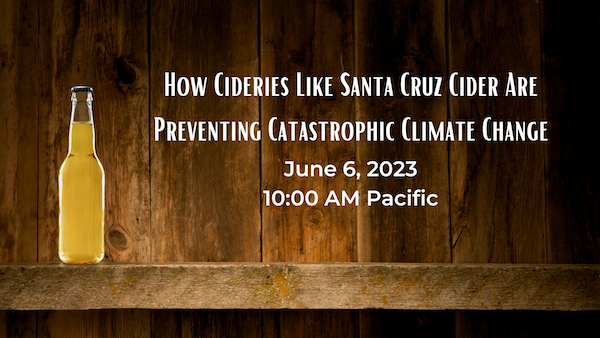 There are a significant number of reasons why cideries like Santa Cruz Cider are looking to become more sustainable. Agriculture health, ingredient accessibility, customer engagement, preserving the bottom line, and protecting the planet are all driving cideries to focus on sustainability.
Join Jenny Morgan from Tradewater and Nicole Todd of Santa Cruz Cider Co. on June 6 at 10:00 AM Pacific for a discussion of the ways that Santa Cruz Cider committed themselves to sustainable action and how they came to partner with Tradewater.
We will also dive deeper into the high-impact climate projects that Tradewater leads and how each cidery can do their part to prevent catastrophic climate change.
Interested in learning how you can take action on sustainability in your cidery? Download this PDF with suggestions from Tradewater.
Our Speakers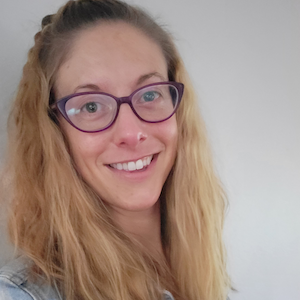 Jenny Morgan joined Tradewater in 2022 as the Market Development Manager. In her role, she partners with organizations to help achieve carbon neutrality through sustainability consultation, emissions reduction, and the purchase of carbon credits. She operates under the belief that our most challenging problems cannot be solved by government and nonprofits alone – it requires a collective effort. She is passionate in changing the way we view business and industry to be both profitable and purposeful. Prior to joining Tradewater, Jenny has worked within the technology and hospitality sectors, and comes with 15+ years of experience in Business Operations, Market Development, Events, and Community Engagement. Outside of work, Jenny enjoys spending time with her family and friends hiking, running, swimming, and planning themed celebrations.
Nicole's love for cider started with a truck bed full of 'found' apples in a nearby orchard. Having a passion for fermenting anything she could get her hands on, she started Santa Cruz Cider Co. in 2013 with the help of her husband and her sister. They have built the company from the ground up on a shoestring budget with a hands on approach. Nicole lives on a historic apple orchard in Santa Cruz county with her husband and two dogs.