Urge Congress to Replenish the Restaurant Revitalization Fund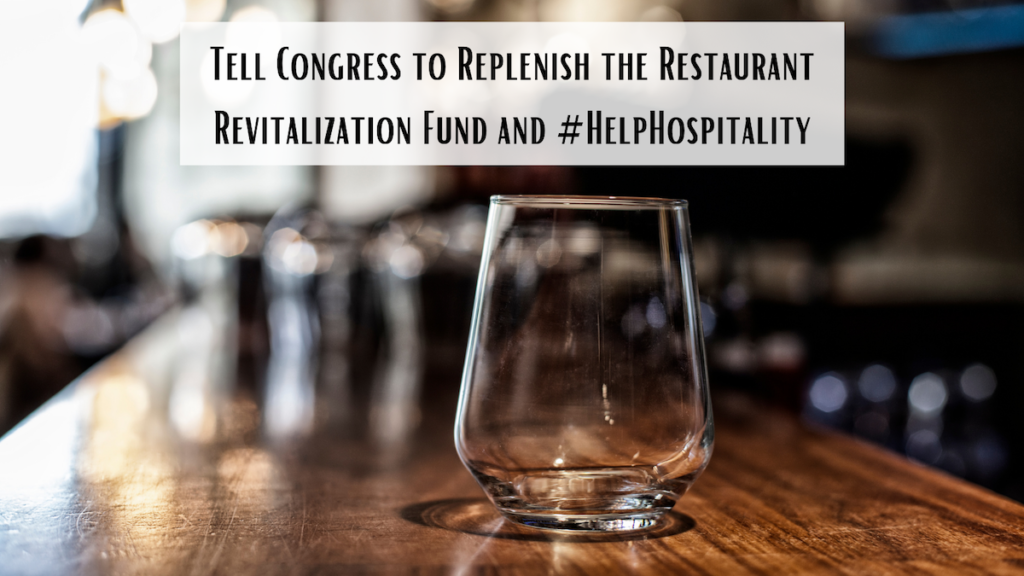 While we appreciate Congressional support for the Restaurant Revitalization Fund, it is clear that cideries and others in the hospitality industry are still in need of additional support. Submitted claims far outstripped what was provided in March 2021 by approximately $50 billion. Refilling the RRF is an important step in the hospitality industry's recovery from the COVID-19 crisis.
New bipartisan legislation provides much-needed economic relief to the hospitality industry, including restaurants, bars, cideries, and other craft alcohol businesses with tasting rooms. With fewer Americans dining out, traveling, or gathering for events, these businesses have seen dramatic declines in revenue and struggled to reopen. Through this legislation, eligible entities may receive grants to help cover payroll, mortgage or rent payments, utilities, operational expenses, and other eligible expenses.
We're asking Congress to provide relief to hospitality businesses still struggling to survive, and we need your help. After Congress established the Restaurant Revitalization Fund (RRF) last spring, the initial round of funding left 177,000 eligible businesses without a penny of relief.
According to research by the National Restaurant Association, the RRF saved more than 900,000 jobs at restaurants that received grants. Their estimates indicate that fully funding the RRF will save more than 1.6 million restaurant jobs.
Congress is weeks away from considering a spending bill for all government operations. It's critical that this package include additional support for the RRF!
Join us in urging your Members of Congress to support additional funding for the Restaurant Revitalization Fund (RRF) by passing the Continuing Emergency Support for Restaurants Act (S. 2675)!