Meet Your Board Member: David Glaize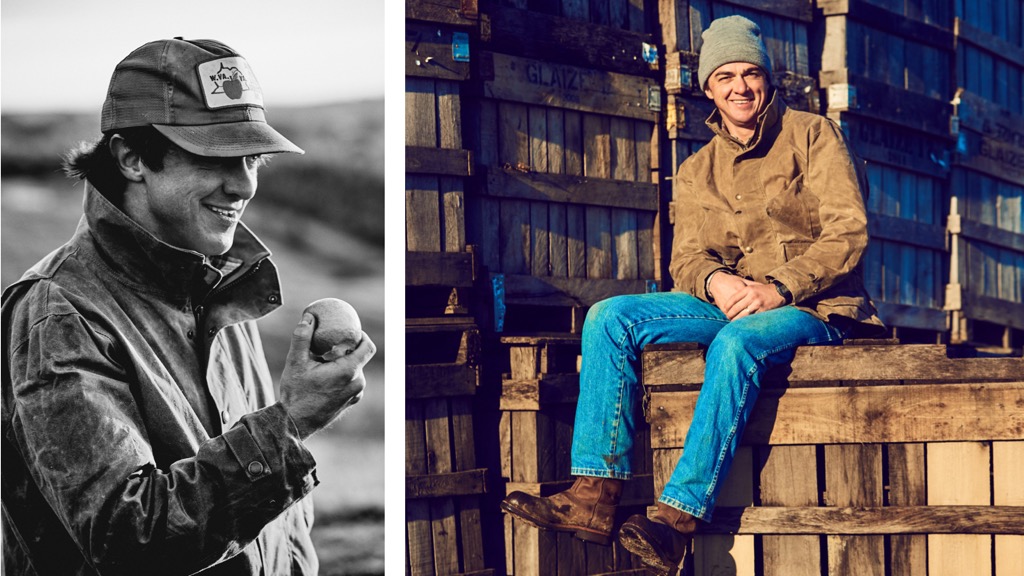 Where do you work and what is your position?
Co-owner of Glaize & Brother Juice Co. and Old Town Cidery
Tell us about your family farm/orchard
Glaize Apples are grown in the beautiful Shenandoah Valley of Virginia. Since the early 1900s, four generations of Glaizes have added to the history of premium fruit harvests between the Blue Ridge and Allegheny Mountains
How did you get into cider?
In 2012 my brother and I convinced our dad to top work existing trees into cider specific fruit. Around that same time I started experimenting with 5 gallon carboys and fell in love with the natural chemistry, and history, of the process. In 2017 we put in a juicing facility to service the cider/wine/beer industry with fresh pressed juice. In 2019 we hired a cidermaker (Stephen Kelly), and in 2020 launched Old Town Cidery.
Why did you decide to run for a position on the board?
I wanted to represent our region not only as a cidery but also as a grower. I want to help promote the growth of cider but also the expansion of apple orchards. It is important for me to keep the land in apples and working directly with cideries, orchardists, and law-makers can help achieve that goal.
What are your hopes for the future of the US Cider Industry?
I want to see the US Cider Industry continue to grow and establish itself as a leading producer of top notch cider throughout the world. We also need to better understand the demand for fresh juice vs concentrate, and the global supply/scale of apples and concentrate. The US Cider Industry has potential to play a large role in helping promote sustainable growing/juicing practices.
How do you describe your cider region?
Our cider region is dense with apple varietals, rich in history, and very complex. Virginia offers mass produced sweet ciders, fruity adjunct ciders, and also traditional single varietals of heirloom fruit. Virginia is home to some of the oldest apple varieties in the US, and some would argue Virginians were the first to drink, and perfect, the craft.
What's your favorite apple to work with and why?
The Idared and Black Twig. The Idared is one of the first to come off the trees so it is early to the press. It is my favorite to ferment. Its flesh is straight white and loaded with fruity notes plus the perfect touch of acidity. The Black Twig is one of the last apples we pick and stores very well in cold storage. It showcases a thick body with an earthy aroma that is hard to find in any other apple. Both the Idared and Black Twig produce amazing single varietals, but also do well blended.
What is your favorite cider/food pairing?
In my eyes, it all pairs well together. I'm not too picky when it comes to food nor drink. But if I had to say something, it would be pork.
What is your favorite nature/cider pairing?
Its hard to beat drinking a cider while walking through the orchard that helped produce it.