ICYMI: CiderCon® Starts Tomorrow!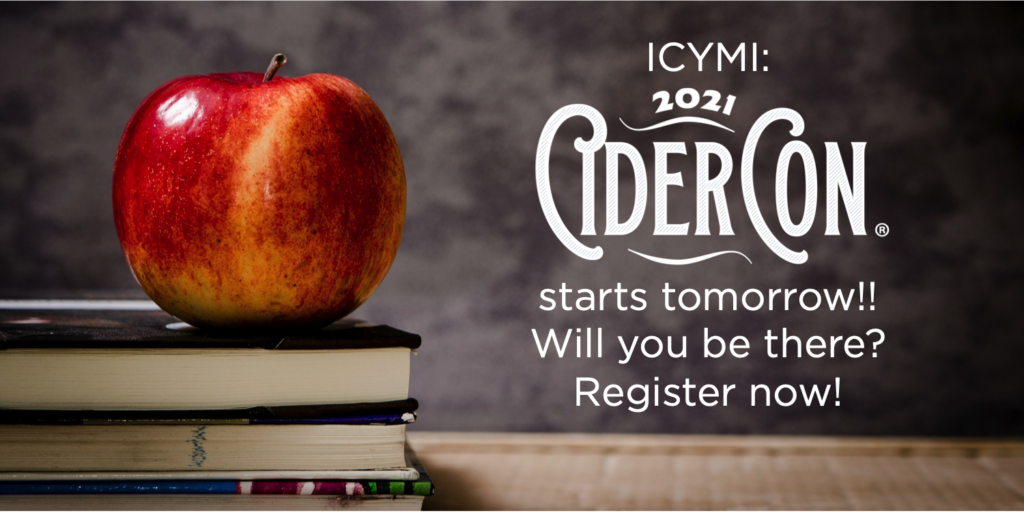 CiderCon® is literally just around the corner! Virtual doors open at 8:00am tomorrow, Wednesday, February 3, 2021. Are you registered yet? If not, there is still time! Click the button above to be directed to our virtual platform, Hopin, where CiderCon is being held this year, and you can still buy your tickets. Trust us, you don't want to miss out on all the amazing sessions we have offered this year, nor the super sweet virtual Trade Show! Plus, if you're a registered attendee you will have access to the sessions long after CiderCon so you can check out sessions you missed at your leisure. Curious about just how awesome these sessions are: Read on for some recent highlights!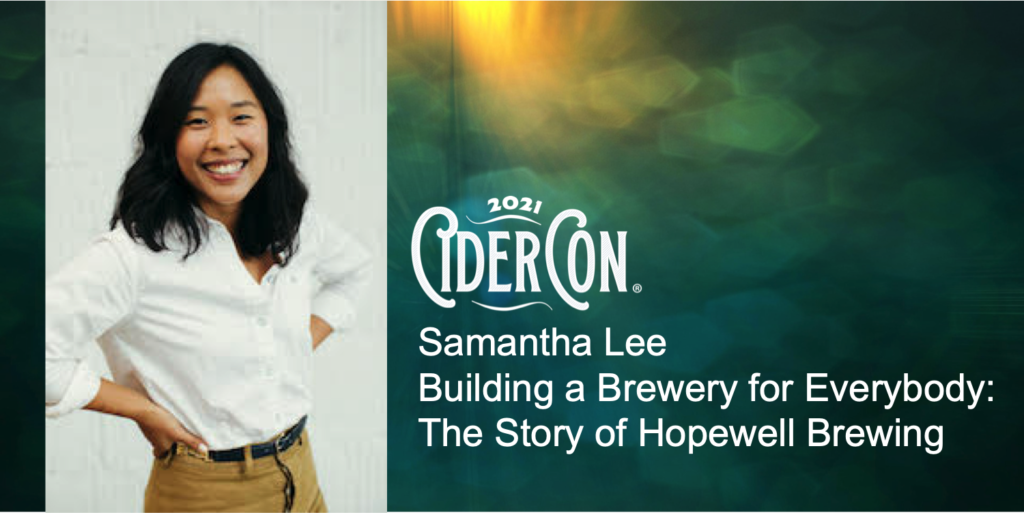 At Hopewell Brewing – one of Chicago's rising brewery stars – success is not defined by bottom lines. Thanks to co-founder Samantha Lee, the brewery measures its performance against the way it treats its employees, and prioritizes being responsible community members and building a culture of good business practices. In this session, Lee shares how her progressive craft brewery flipped the script on traditional craft brewery business by putting people over profits. Plus, hear about how the brewery has maintained that sense of togetherness and hope during the pandemic — through activism, creative connection, and, of course, brewing damn good beer.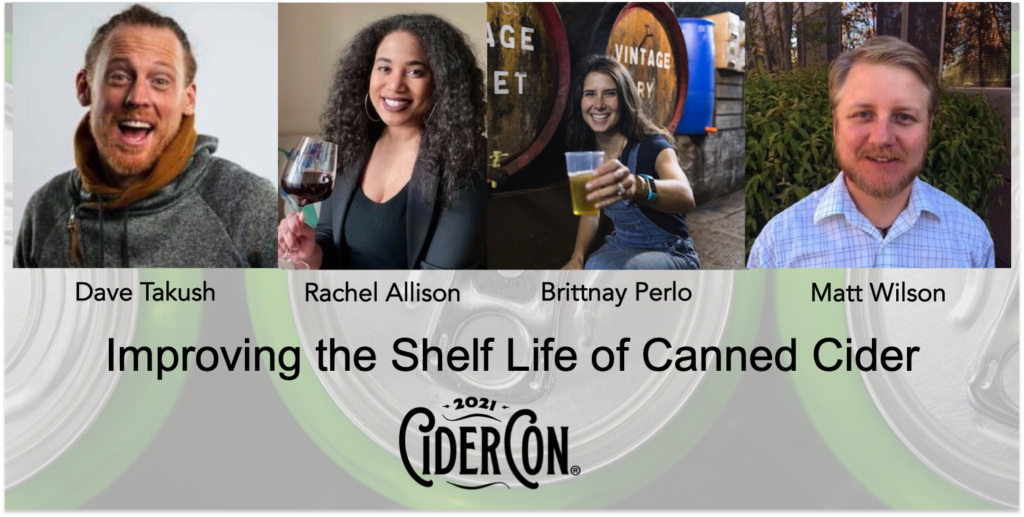 Cider producers are facing several issues which impact successful canned packaging, including overcoming reduced aromas due to formation of H2S which can negatively impact consumer opinion upon consumption. Join this session to hear about research from Cornell University using accelerated aging tests to predict corrosion and H2S formation during long-term storage of wine and cider in aluminum packaging. Producers will discuss preliminary results and observations from current trials with Enartis related to reducing the use of SO2 and removing copper-bound sulfides to increase shelf stability and minimize the appearance of sulfur off aromas in the can. The panel will discuss solutions and trends to be aware of and continue exploring.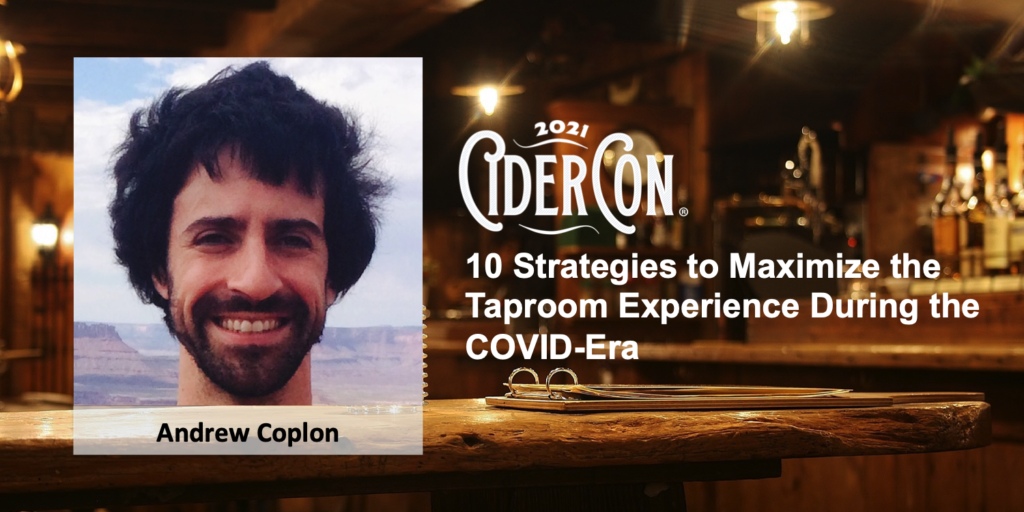 While keeping our distance has become the norm in 2020, everyone who chooses to visit your taproom for on-premise consumption is accepting that some level of interaction will occur. Even during the shortest, COVID-era encounter, you have the ability to build connections with your guests. In this session, we will show the financial value of engaging at a high level and why it is vital even more so during a pandemic.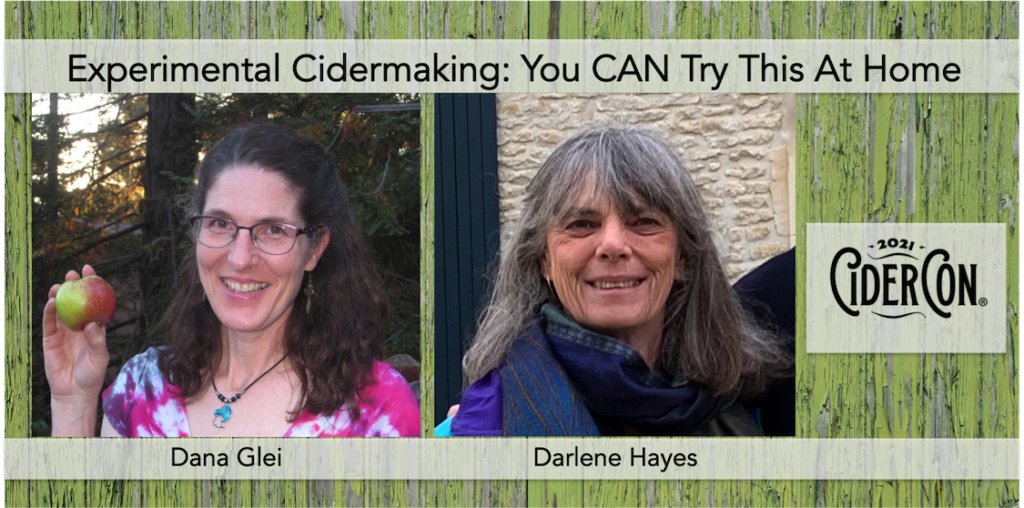 Why bother with home cidermaking if you are not going to experiment? This session will explore various ways in which cidermakers can experiment on a small-scale. Darlene and Dana will provide advice regarding experimental-control design that will enable you to more objectively evaluate the effect of your "treatment." The presentation will include examples of successes as well as failures. If you are interested in experimenting with additions from native plants, we will provide tips for investigating previous uses by Native American tribes and emphasize the importance of doing your research to ensure you do not poison anyone. Finally, Dana will share her own experiences using California native plants such as Manzanita ("Little Apple" in Spanish), Elderberry, Toyon, and Pacific Madrone.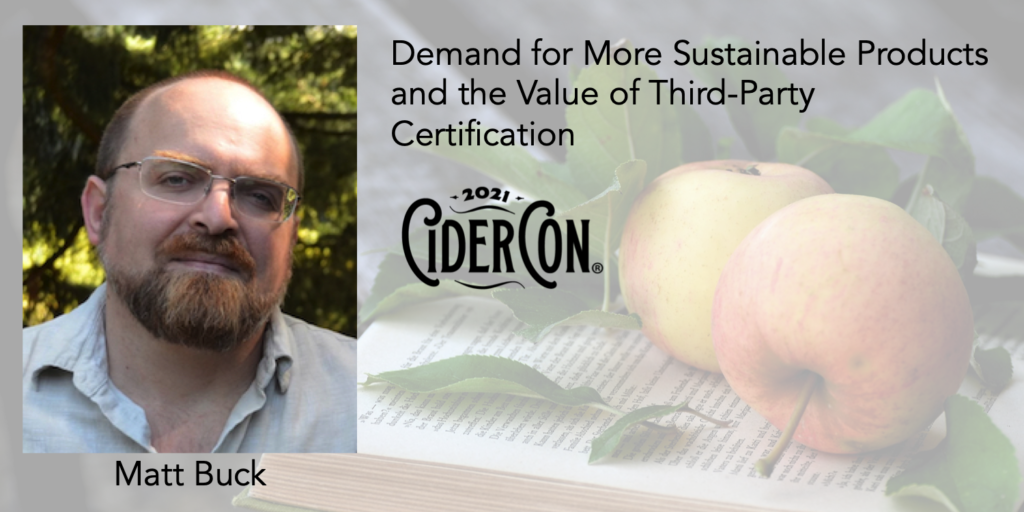 Consumers and commercial food buyers are increasingly interested in products with "sustainable" attributes — products that are local, natural, organic, or claim other social or environmental benefits. This session will review consumer and market research on the demand for sustainable products. We will consider some best practices for making sustainability claims and address the differences between first, second and third party claims. We will also discuss the pros and cons of third-party certification and the roles that certification can play improving operations and supporting the brand and product marketing.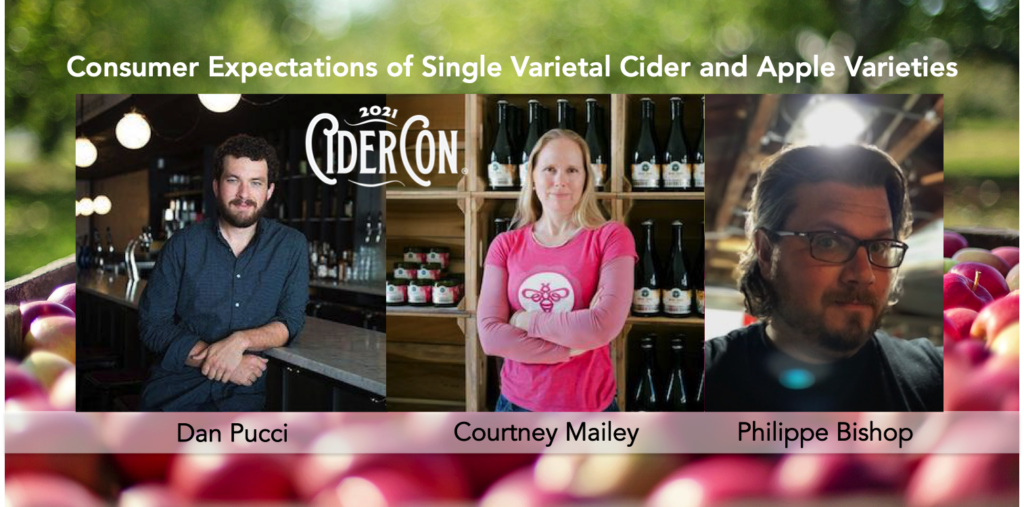 This session will detail how cidermakers in the United States are presenting single variety ciders and ciders that specifically call out notable varieties in a blend. We will examine the feedback loop from producer to consumer and chart how this is changing the way producers market their products. We will talk about creating successful tasting notes and how to educate consumers on raw materials.