How to Submit Your SKUs to Circana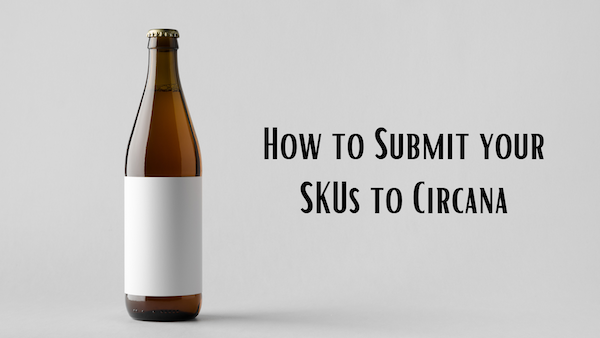 We want to make sure your cider is accounted for in national sales data. It's important that every cider is included so we can have an accurate picture of the cider industry and can collect data that you can use when pitching your ciders to wholesalers and retailers around the country. Please submit your new or updated SKUs to Circana today.
Please find below detailed instructions for how to submit new products to Circana (formerly IRI).
Work with your Client Service Consultant to submit image labels. If you are not a Circana client, send images directly to: DCA.ElectronicImage@circana.com.
Submission Guidelines
New SKU – send images of packaging with UPC on the packaging; Circana does not accept images without clear UPCs.

If an item is a seasonal/series/rotational, provide packaging with the multiple styles/flavors to Circana. If those packaging images are not available, provide a sell sheet or proof that there are multiple styles/flavors using the same UPC. If you want a specific series name included in the coding, please include the word "series" in the packaging name, otherwise Circana will code as seasonal.
Image Requirements

Multi-packs need either a flat-file package image, two images of the front and the side of the package containing the UPC, or a flattened carton to show both front and side with UPC.
Multi-packs in snap ring/hicone (where individual can/bottle only option for scanning the multi-pack unit). Turn one can/bottle to show the front label and another to show the part with the UPC with both connected through the snap ring/hicone.
Singles need either the flat-file package/label image or two images of the front and back of the container and a clear image of the UPC code.

Change Coding on Existing SKUs – send images of packaging and details of attribute(s) you wish to change.