Get to Know Your Board Member: Nicole Todd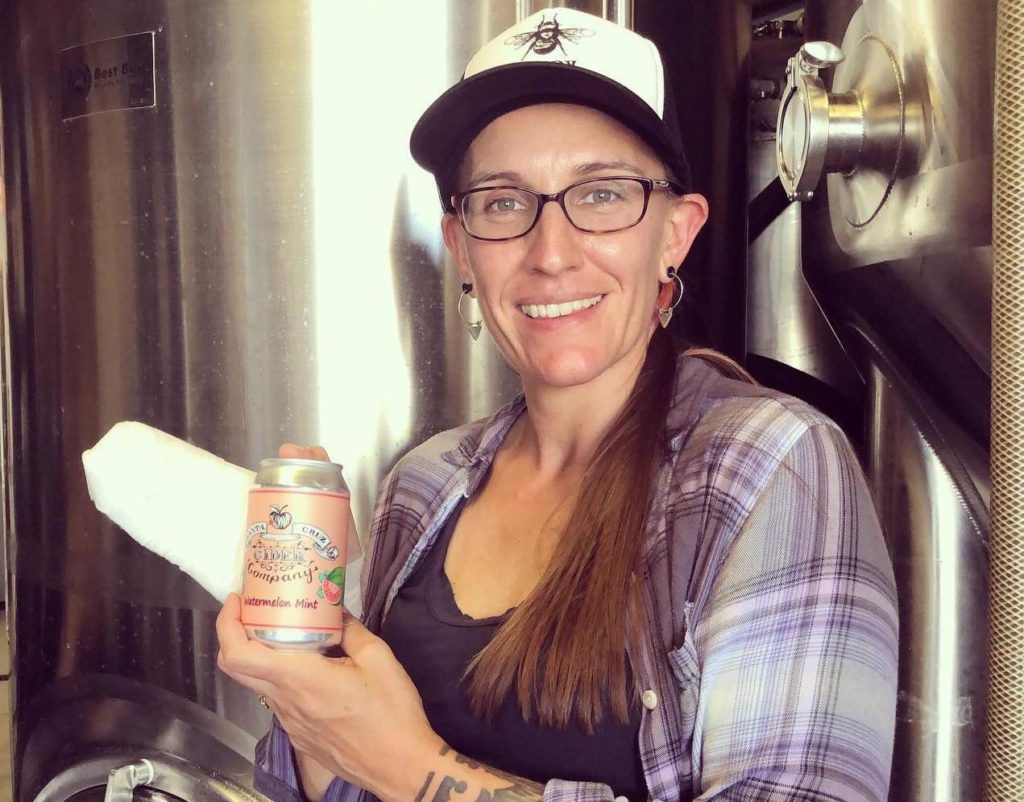 Five new board members joined the American Cider Association in 2020. We wanted to give you a chance to get to know them better. First up is Nicole Todd, who represents the Pacific Region, including California and Hawaii.
Where do you work and what is your position?
Santa Cruz Cider Co. in Santa Cruz, California. Owner/cidermaker/janitor.
Do you work in cider full time? If not, what is your other job?
Yes, I do full time cider for my company and part time brewer for a friend's local brewery.
How did you get into cider?
We were looking to buy a house and toured a property with over two acres of apples and a tiny house. We did not end up buying it, but there was no one living in the house and it was harvest time, so we went back at night and filled our truck bed with apples. We pressed them into about 80 gallons of cider and shared with friends. Everyone liked what we were making so we went back and helped ourselves to more apples. Soon after, our friend Dave ended up buying that same piece of property and gave us free reign over the apples. It was then that we learned about the different varieties and qualities of each type and my love for apples blossomed.
Why did you decide to run for a position on the board?
I love the cider industry and everyone in it! All of the folks I have met in the industry are down to earth, hard working, real people. I wanted to be more involved in the cider community and help it grow.
What are your hopes for the future of the US Cider Industry?
That it will continue to grow and educate consumers about the wide variety of ciders available.
How do you describe your cider region?
I live in Apple City. No joke, a hundred years ago Watsonville, CA was the number one grower, packer, shipper of apples in the whole world, thus its nickname of Apple City. We have a lot of old apple orchards with 5th generation apple farmers still growing apples. While a lot of the orchards have since been taken out to make room for berries, we still have Martinelli's being made locally and keeping the demand for our local apples. The Pajaro Valley is mostly flat with some rolling hills that lead into the Santa Cruz mountains. Orchards are planted all over the county with sizes ranging from one acre to 200 acre orchards.
What's your favorite apple to work with and why?
I think there is something really special about the way Newtown Pippins grow in our area, I think there is a true terroir here. They are a good blending apple as well as good on their own. They cold store well and are great fresh off the tree too!
What is your favorite cider/food pairing?
Cider and cheese for sure! Especially a nice hard, salty cheese.
What is your favorite nature/cider pairing?
Beach and a dry cider on a hot day.
What would you like our members to know about you that they might not know?
I love dogs! I have always had them at home and the favorite part of my bar shifts is getting to pet the dogs other people bring in.
Get to know the rest of your board members at Who We Are.