Get to Know ACA President Eleanor Leger
International Women's Day has been happening for a little over 100 years, but we all know the mark women have made upon history is much longer than that and so has been their role in cidermaking. Furthermore, we continue to see more women take a leading role in the cider industry.
You've already been introduced to Vice President Brooke Glover today. Now it's time to get to know ACA Board President Eleanor Leger. Eleanor has been involved with the ACA since it's inception and has served on the board in various capacities over the years. She was elected to be Board President in 2021.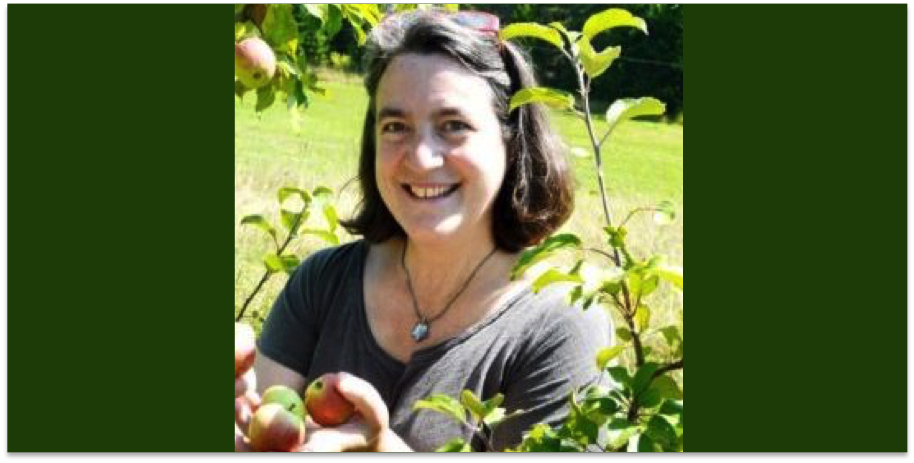 Where do you work and what is your position?
Founder and CEO, Eden Specialty Ciders, Newport, VT
How did you get into cider?
I started making ice cider in our basement in 2007. One thing led to another…
Why did you decide to run for a position on the board?
I originally ran for an 'At Large' position on the Board back in 2015 hoping to represent the perspective of smaller, orchard-based cideries. For the first few years I was the only woman and the only small cidery on the Board. We made good progress in professionalizing the Association, moving our finances from spreadsheets to QuickBooks, hiring our first Executive Director in Michelle, and including a track at CiderCon of relevance to smaller orchard-based producers. I was honored to be re-elected in 2019 as Eastern Region Chair.
What are your hopes for the future of the US Cider Industry?
I'm encouraged by the continued steady growth of regional ciders. I look forward to increasing awareness of cider's diversity of flavors and methods, our ties to orchards and agriculture, and our efforts to welcome all to our products, our taprooms, and our industry.
What do you feel you uniquely bring to the board?
I bring a unique combination of 1) a professional background in business and product strategy, 2) 14 years as a very small scale grower and producer, 3) experience with wide distribution in the market due to our leadership in the tiny niche of ice cider. This means I have some understanding of the needs of cideries of all sizes and strategies, and of the complexities of the regulations, market dynamics and business challenges that impact them.
How would you describe the approach you plan to take in your role as president of the ACA board?
Our role is to work with Michelle to set the overall strategy and plans for the Association and support her in achieving them. I've been involved in the development of our new strategic plan, and am very excited about the initiatives we will be working on. I will be looking to insure our work is delivering benefits for all segments of our industry, and that we are consciously expanding our outreach – to the hundreds of small cideries that may not realize how our programming can help them, to the apple growing community that shares a stake in our future, and to Black, Indigenous and People of Color among consumers, trade, producers and suppliers whom we invite to join our journey.
Finally, I want to make sure we all have FUN doing this work. One of the things I have loved most about being in this industry is that by and large we are down-to-earth people that enjoy having a good cider at the end of the day, and are excited to have others party with us!
What's your favorite apple to work with and why?
At Eden we work with so many heirloom and tannic varieties it is difficult to choose just one. For right now I will choose Belle de Boskoop – an old Dutch russet that actually became very popular in Normandy. We just released a single-variety of this from the 2019 harvest at Scott Farm. It has wonderful juicy acidity with pronounced orange and tropical notes.
What is your favorite cider/food pairing?
Any dry, tannic still cider with a pan-seared pork chop, also shortbread cookies with a glass of ice cider at the end of a meal!
What is your favorite nature/cider pairing?
Sitting on the beach at nearby, aptly-named Crystal Lake with a can of Deep Cut.
What would you like our members to know about you that they might not know?
I have two grown children, two border collies, and am blessed to be married to a saint for more than 35 years 🙂