Craft Alcohol Marketing Bootcamp Giveaway from The Crafty Cask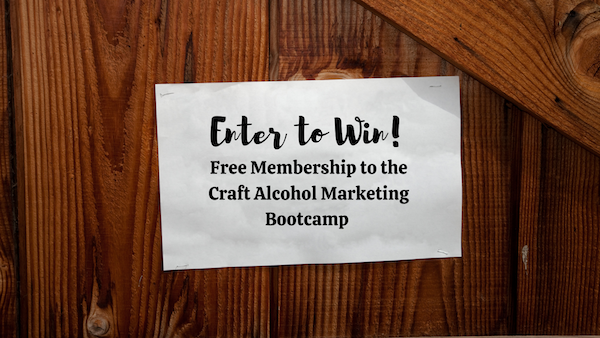 The Crafty Cask is kicking off their 2022 class of craft alcohol makers in their 10-course online Craft Alcohol Marketing Bootcamp and are offering ACA members a chance to win a giveaway (valued at $2,673). One ACA member will be selected to win this membership.
Entries accepted through Friday, February 4th.

Here's everything that is included: 
Lifetime access to all 10 courses in our Craft Alcohol Marketing Bootcamp AND all new courses added in the future. This includes:

12 hours of video tutorials and lessons
9 Action Sheets & 40 exercises to put the learnings into action
31 bonus downloads, cheat sheets, and templates
Additional log-ins for anyone else on their team to divide and conquer or train their team more fully.
A community of craft alcohol makers who will all be starting the course together on February 21st for increased accountability with extra support, challenges, tips, and more.
Exclusive member-only discounts on their favorite marketing products and services (brand photography, web design, etc…).
Weekly live drop-in office hours for personalized support.
That's a $2,673 value of marketing education and support, totally free for one lucky ACA winner. 
Interested in entering for a chance to win this phenomenal giveaway! Click here to find the link to enter (you will be prompted to login to your ACA account).